Museum visitors will be able to explore the two World War II shipwrecks as if they were scuba divers at the bottom of the ocean, thanks to work at Curtin University in Perth, Australia.
Exhibits in development for display in Australia and possibly beyond will use highly detailed 3D models that researchers are creating to tell the story of one of the country's greatest naval battles.
19 November 1941 Australian HMAS Sydney (II) and Germany HSK Kormoran dropped hundreds of shells in a duel that lasted less than an hour. More than 700 people died, including all the sailors on board. Sydney. Both ships sank in 8,000 feet of water, 130 miles off the coast of Western Australia, and could not be found for decades.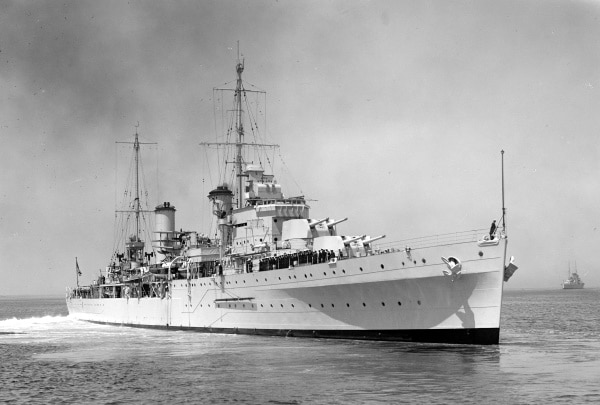 Andrew Woods, an expert in stereoscopic 3D imaging and assistant professor at Curtin, built an underwater rig in 2015 with more than a dozen video and still cameras to capture the details of shipwrecks.
Ash Doshi, Computer Vision Specialist and Senior Scientist at Curtin, develops and runs software on NVIDIA GPUs that combines half a million images and 300 hours of video footage captured by them into virtual and printed 3D models.
3D scale battleship
This is a heavy groundbreaking work in the field of photogrammetry. Commercially available software supports a maximum of about 10,000 images.
"It's computationally intensive – when you double the number of images, you quadruple the computational requirements," said Woods, who runs Curtin HIVE, a lab with four advanced imaging systems.
"With our existing systems, it would take a thousand years, even though they are quite fast," he said.
When completed next year, the job will take less than three years thanks to systems at the nearby Pawsey Supercomputing Center using NVIDIA V100 and previous-generation GPUs.
Speed ​​allows you to repeat
Accelerated calculations are critical because the work is iterative. The images need to be processed, processed, and then re-processed.
For example, Woods said that the first pass of a batch of 400 images on his laptop would take 10 hours. In contrast, he was able to complete the first pass in 10 minutes on his system with two NVIDIA RTX A6000 GPUs, which received an award from the NVIDIA Applied Research Accelerator Program.
It takes a month to process 8,000 images on fast lab computers, but a supercomputer can do it in a day. "It's rare for anyone in the industry to wait a month to process a set of data," Woods said.
From movies to virtual reality
Local curators can't wait to get Sydney as well as Kormoran models at the show. Half of the comments on their Tripadvisor page are already praising the 3D movies the team made about the wrecks.
Digital models will more actively attract museum visitors with interactive virtual and augmented reality exhibits, as well as large-scale 3D prints.
"These 3D models really help us uncover the story so that people can appreciate the story," Woods said.
The exhibits are expected to travel to museums in Perth and Sydney, and possibly to cities in Germany and the UK where the ships were built.
When the project is complete, the researchers aim to make their code available so that others can turn the historic artifacts on the seafloor into rare museum pieces. Woods expects the software could also find commercial applications for monitoring subsea pipelines, oil and gas rigs, and more.
Real time tool
On the horizon, researchers want to try Instant NeRF, a reverse rendering tool developed by NVIDIA researchers to convert 2D images into 3D models in real time.
Woods envisions using it in future wreck surveys, possibly using the NVIDIA DGX system on the research vessel. It can provide near-real-time previews of images collected by remotely operated submersibles on the ocean floor, letting the team know when they have enough data to process on the supercomputer.
"We really don't want to go back to base and find we've missed a spot," Woods said.
Woods' passion for 3D has its roots in the sea.
"I saw the movie Jaws 3D when I was a teenager and the images of sharks flying out of the screen are partly responsible for the fact that I went down this path, "he said.
The researchers released the video below to mark the 81st anniversary of the sinking of WWII ships.