There is no escape Willem Dafoe in the new official music video from Insideavailable to the public thanks to Letterboxd. The actor can be seen in the video talking to a pigeon and begging it to deliver a message that could save him from his current predicament. Vasilis Katsupis He directed the film after directing the 2016 film My friend Larry Gus. The director also took over screenwriting duties for both of his projects, which focused on the minds of his characters in favor of more linear story elements. Katsupis enjoys letting the audience hear every thought from his characters' heads through a visual language instead of a narrative.
Inside The journey of Nemo, an art thief commissioned by a contractor who wants to get a valuable piece, continues. While everything seems to be going according to plan at first, when the facility's alarms are triggered, the mission takes a dark turn and the room is sealed behind thick glass and concrete. When the mission goes awry, Nemo is abandoned outside by his team, leaving him in a trap he must steal. As the storage room is used more for storage than display, it is unclear if anyone will ever return to open the doors.
The film takes its time exploring Nemo's slow descent into insanity during his time at the art facility, highlighted by Dafoe's stunning performance as the thief who regrets completing the assignment. Inside premiered in this year's edition Berlin International Film Festival, where critics first saw Katsupis's drama. The title is one of the many films that participated in the event, which served as a premiere for films such as Adults and He came to Me.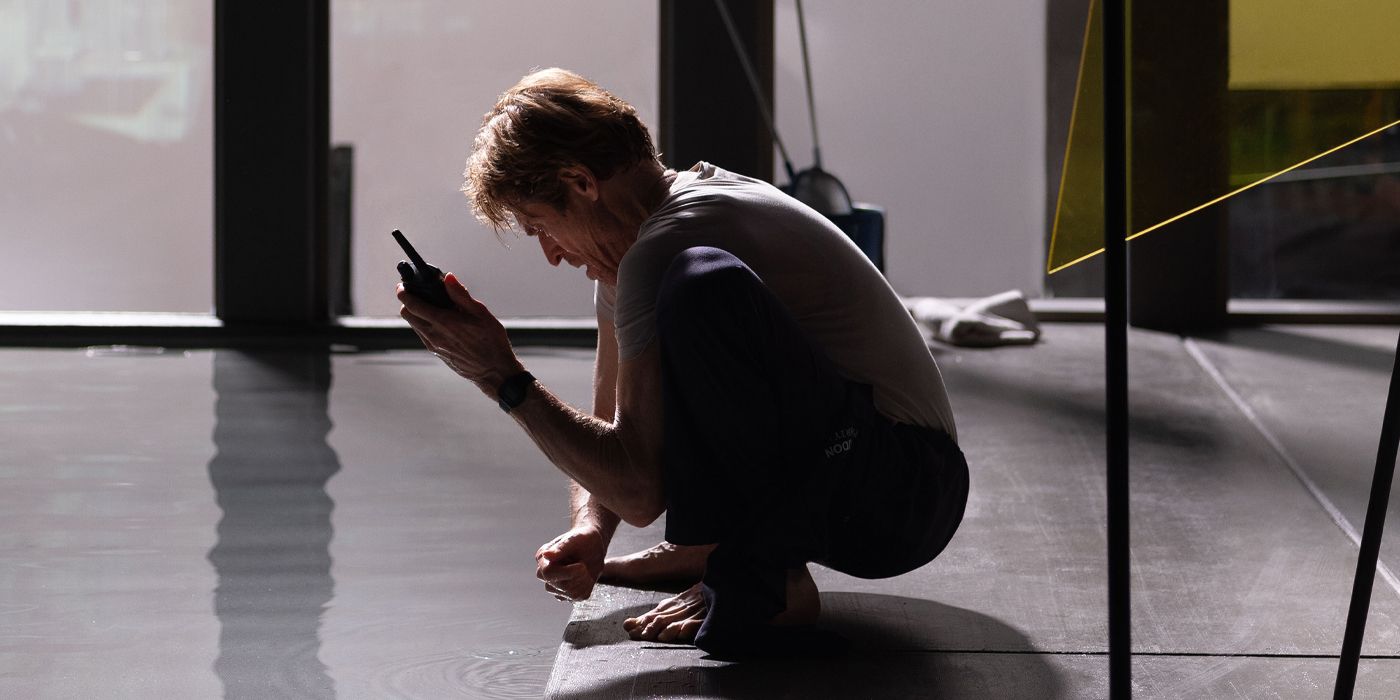 RELATIONSHIP: A new 'Inside' poster shows Willem Dafoe slowly losing his mind
Dafo is turning into a vampire
during a A recent interview with ColliderDafoe talked about one of his next releases, the iconic vampire Nosferatu inside Robert Eggers' A remake of the legendary 1922 film. When asked about his experience joining the project, Dafoe said he "loved working with Robert Eggers. I had a great time. I saw. A witch, and I really liked it. I arranged a meeting with him. We liked each other. Then I did Lighthouse, it was a great experience and I think it's a really good movie. Then I played a small role Northern man, I really liked it and now I can do it. So I'm glad to be back with him."
You can watch the new clip Inside Below, before the film hits theaters on March 17: