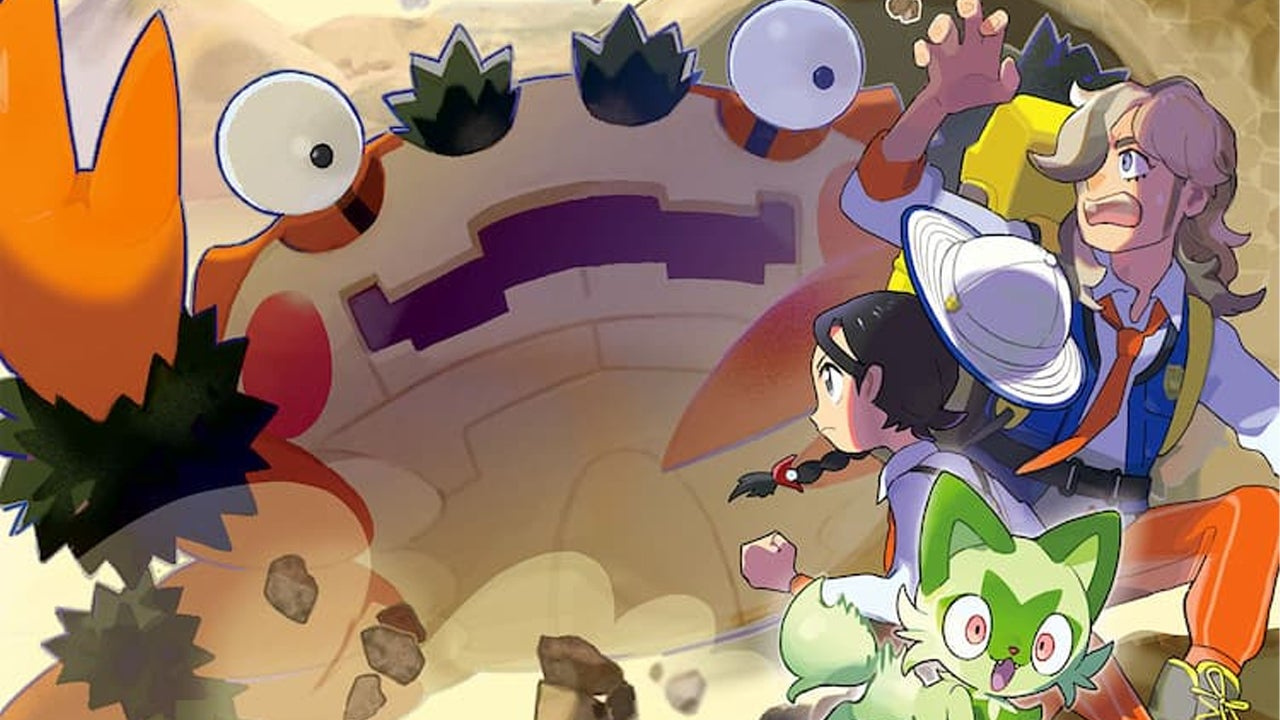 Ollie Reynolds, staff writer
I'll be playing Pokémon Scarlet for the most part this weekend. I'm not very far yet; I defeated two Gym Leaders, two Titan Pokémon, and one Star Crew Leader, despite having already spent several hours in the game. I just have a lot of fun wandering around the world of Paldea, but it means that I have leveled up a lot in many areas!
Elsewhere, I actually replay all the Gears of War games on my Series X. I absolutely adore this series, and even the first few entries still hold up surprisingly well. At least it's a good way to let off steam!
Jim Norman, staff writer
With all the Black Friday sales kicking off this week, I'm on the lookout for something new to play. My online store wishlist is currently bursting at the seams with great looking titles, many of which are getting a delicious discount. Now I'm getting a call from Golf Story and The Messenger, and with so many savings, is it really the weekend? two new games??
Truth be told, the answer is probably no. I foolishly started playing A Link to the Past in the SNES Switch Library this week and couldn't stop playing. I'm a Zelda fan through and through and LTTP is one of those games that gets me hooked every time I play it for "only five minutes". Again, maybe…
Keith Gray, staff writer

(*sadly, with defeat in his voice*) Pokémon Scarlet. So far… is everything okay? But I know it will only get worse with time. It feels very safe as well. Most of the Pokémon I've come across are old and similar to Sword and Shield, but more sunny. I know it's my fault if I approach this game with low expectations, but still.
Also, Vampire Survivors in my shiny new Steam deck! And a little to the left! And wobbledogs! And dishonest! It's a busy weekend.
Alana Haig, staff writer
It's Pokémon Weekend! Even though I've already spent a lot of time on Pokémon Scarlet & Violet, I'll be back for more. I have some post-game stuff to unlock, items to find, and a lot of Pokedex to replenish. I can't believe that I Still finding new areas, trainers I missed, etc. Something I didn't mention in my review is the fact that I caught three shiny Pokémon, which means I think I might develop a taste for brilliant hunting…
Otherwise I power Dive into the Black Friday sale this weekend. Because I absolutely need more games to sit back on my Switch without playing.
Gonzalo Lopez, reviewer
It's Pokémon Scarlet & Violet weekend so I'm just trying to pretend I fit in with the rest of the gang who are all excited about these new Spanish/Portuguese influenced areas to explore and new Pokémon to leave(?). With both NieR: Automata and Bayonetta 3 still releasing over the weekend, I'll need to make room for the ridiculously addictive Loop Hero and Unpacking, two of my recent physical arrivals. The less said about my current skills in Arkanoid: Eternal Battle, the better. I'm afraid I'm also a bit addicted to the Orbital Bullet.
Game of the week – Lunistice. Don't let the PS1's artificial polygons fool you, this is a masterpiece of modern platforming thanks to precise controls and smooth frame rates. Are you taking notes, Sonic Frontiers?
---
As always, thanks for reading! Don't forget to leave us a comment below with your game plans for the weekend!