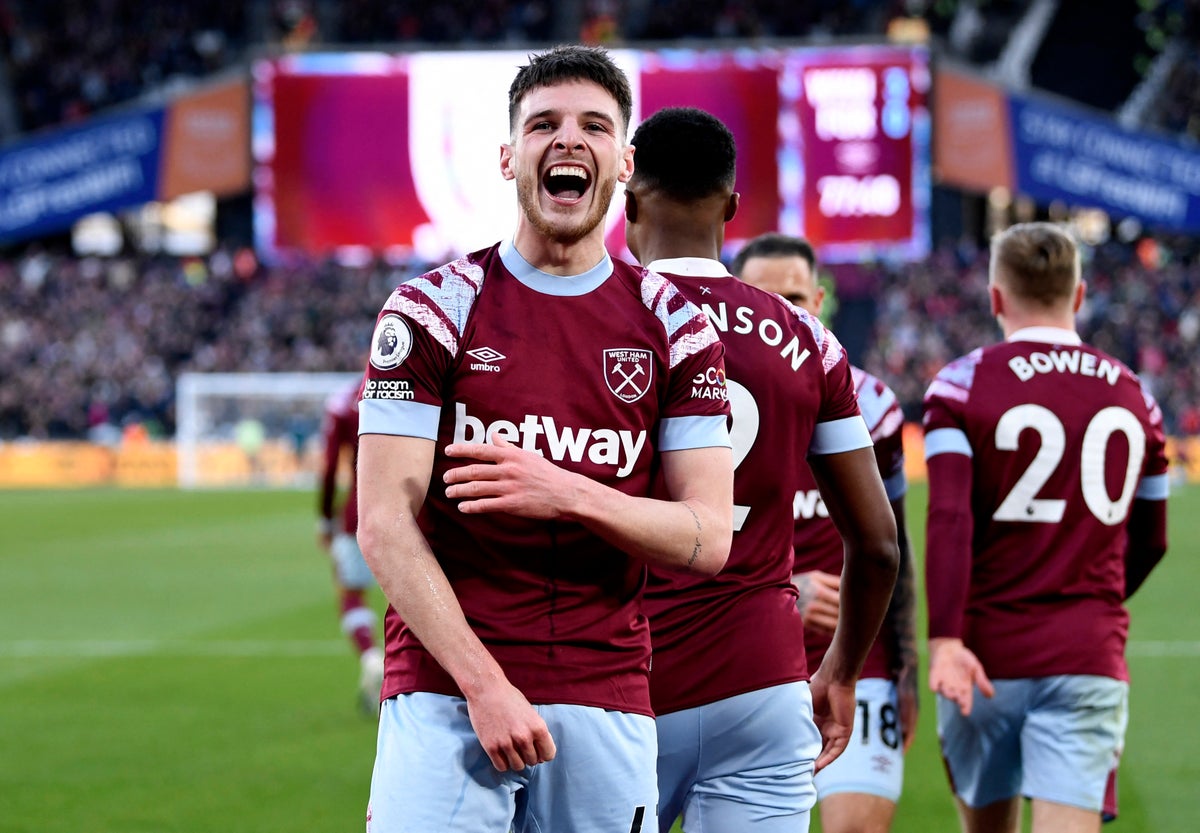 Relax David Moyes accepted West Ham Unitedamazing 4-0 win Nottingham forest it had been a long time.
Hammers emerged from the relegation zone with their biggest win of the season and only their second win in their last 12 Premier League games.
All goals came in the last 20 minutes of the game. Danny Ings He scored his first two goals in his first start since joining Aston Villa for £12m last month.
Declan Rice finished third with a stunning curler, and Michail Antonio headed midfielder Pablo Fornals to complete a much-needed win.
"How long have I been waiting for this?" said Hammers boss Moyes.
"But today was good. We didn't make too many mistakes in the first half. But we definitely started playing a little better in the second half and when we conceded the second goal I thought, 'I'm starting to see West Ham from last year.' Then the submarines came in and it had an effect."
Ings' stunt came from a combined distance of about six yards, classic poacher hits from the mids of Jarrod Bowen and Said Benrahma.
"We needed someone who knew the art, knew the runs, knew where to be," Moyes added. "This is the goals you want to see from the strikers. It's a big credit to him."
Moyes retained the support of the Hammers' hierarchy, despite his gruesome forms.
He said: "The important thing is that I have incredible support. There was a lot of (external) noise, but no behind-the-scenes noise. Sometimes you need good owners to stay in a job to be a manager.
"I didn't come here with a bottle of champagne thinking everything was great but I'm excited to win 4-0 so I'm going to have a glass of wine and enjoy.
"It didn't make up for all the bad nights I've had. But scoring four goals against any team in the Premier League is difficult. It was a very good performance."
It was also a landmark 250 Premier League win for Moyes – there's more to it than just Sir Alex Ferguson and Arsene Wenger.
"It's all important," he said. "If you don't win the first game, you may not win the second, so if you don't win the 250th, you may not win the 251st."
The jungle is far from safe, and boss Steve Cooper has called some of its defenses "unacceptable".
"It's really disappointing," he said. "I know West Ham has a lot of set-pieces, but we never felt in danger of making any big concessions.
"I thought we started the second half well and gained momentum, you could feel the tension in the stadium.
"Then we fell back 1-0 to a disappointing goal, but what happened between the first and third goal was difficult and unacceptable in many ways to understand what happened.
"The game has been taken away from us and we can't blame anyone but ourselves. Of course we have to get back to the training ground and have an adult conversation with the players about what's going on."
YHVP4
8MK7B
3S7AJ
S7R5S
8AF37
KH4UU