Gareth Southgate is concerned that England could be targeted by referees at the World Cup after Harry Maguire was denied a penalty that looked to be a clear penalty in Monday's 6-2 win against Iran.
The England coach was embarrassed that a clip of a goal from one of his team's qualifying matches was used in the referees' briefing for the tournament as an example of bad play.
He came from the 5-0 win at Wembley against Albania last November and saw Kalvin Phillips block an opponent from a free-kick to help create space for Maguire to score. The footage was shown to the judges, all competing nations and the media.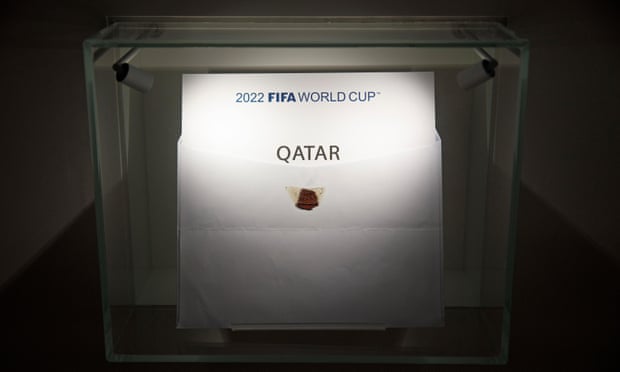 Southgate saw Iran defender Rouzbeh Cheshmi tackle Maguire to the ground after Kieran Trippier's corner in the third minute, but neither the referee nor VAR intervened. The manager is concerned that the clip from the Albanian match could affect the decision and wants to discuss it with FIFA. At the end of the match against Iran, John Stones awarded a slight shirt pulling penalty to Mehdi Taremi when he saved a set piece.
"What worries me is that we were used as an example in the referees' video," Southgate said. "What we were shown [in the briefing] – incident in the first half [against Iran] … we were told that it would be a definitive punishment. In the second half, there might be a shirt pull, we have to be better at that, but I'm a bit worried that we were shown an example. And then to get a decision like what happened in the first half – we really need some clarification on how it's going to be."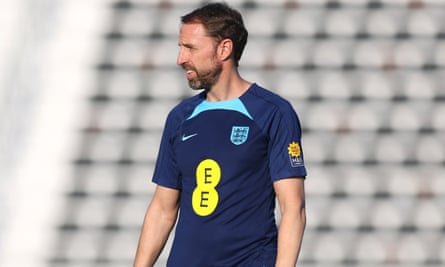 Southgate recalled how the Football Association went to Fifa to discuss penalty decisions after England's first game at the last World Cup – a 2-1 win against Tunisia. The goal they conceded was from the penalty spot and Southgate was injured England didn't concede it after Harry Kane was hauled off.
"That happened in Russia and we have to have that dialogue with FIFA [again]", said Southgate. "We want clarity. Otherwise we don't know where we are. The goals are falling, and we don't know if they stand or not. What worries me is that we were the example shown."
Southgate also discussed the balance he wants to find between allowing his players to meet their families in Qatar and controlling the risk of Covid transmission. Some of the players went to the stands after the Iran match to hug their loved ones.
Southgate was asked if the England women's team had full access to families during their victorious European Championship campaign in the summer. "It wasn't like that with the girls," he replied. "Towards the end, they had to tone it down a bit more because they had several positive cases.
"We'll have to monitor it all the time, but there's also that balance of spirit and the happiness of the group and the zero-risk medical line. Sometimes, if you are not going to take risks, it can kill everything. We'll see how the next few days go and we talked about maybe looking at something after the second game [against USA on Friday]. We have to supervise [Covid] prices here as much as anything else."