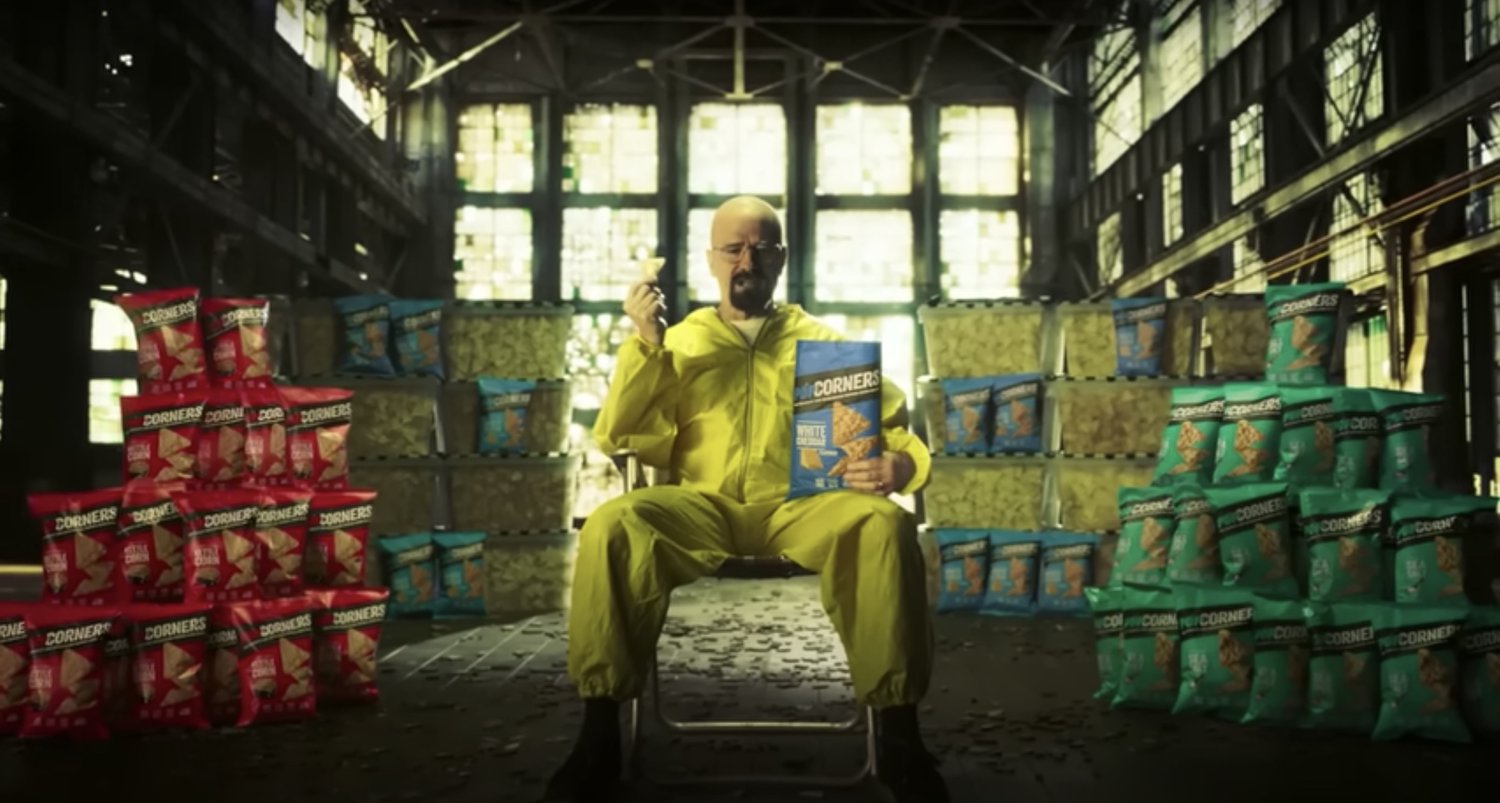 Bryan Cranston and Aaron Paul returned to reprise his roles as Walter White and Jesse Pinkman in a breaking Bad– inspired Super Bowl commercial For PopCorners. This ad was written and directed by Breaking Good breaking Bad creator Vince Gilliganand now there's an extended version for you to watch!
Cranston previously spoke about the ad in an interview, saying:
"PopCorners may have heard interviews about how much we enjoy working together, and I'm not sure how they came up with the idea. But once we heard the true nature of the idea and what they wanted to do, it really came back to reality." The characters, the wardrobe, the RV, and all the other things we were interested in. It's funny, after doing (Breaking Bad) for almost seven years, we didn't have a lot of opportunities to just relax. It was different because we had three the day was spent just smiling and laughing, enjoying each other's company and wearing the costumes that meant so much to us – and the show itself.

"Aaron and I looked at the creative and realized that we're having fun with the characters, we're not making fun of the characters, and it's important for us to stay in character. Heroes don't break and don't turn, whoever they are."
Cranston went on to talk about the fun experience of filming the commercial, saying:
"We were smiling the whole time and looking at each other's clothes again, how Raymond Cruz like Tuco talks, how Jesse talks. Even how Walt talks. We all had our own ways of communicating. That was it. That was the biggest thing for us. one of the reasons. One, PopCorners had to stay true to the Breaking Bad environment, which is very important to us. And the second: We'll just have a lot. Like I said, because of the content, we have the opportunity to just laugh and smile through the production of Breaking Bad or It was
You can definitely tell they all had fun doing it! Cranston continued:
"April 3rd of this year, just two months away, was the last day of filming for Breaking Bad (10 years ago). And when we were all standing in the middle of the desert as a group, everyone was like, 'What is this?' We thought it might be the last time we did these characters. Then we got another chance in El Camino, and then we were like, 'Oh! So this might not be the last.' we've stopped saying 'we'll do it for the last time.'
Check out the PopCorners Super Bowl ad below and let us know what you think!