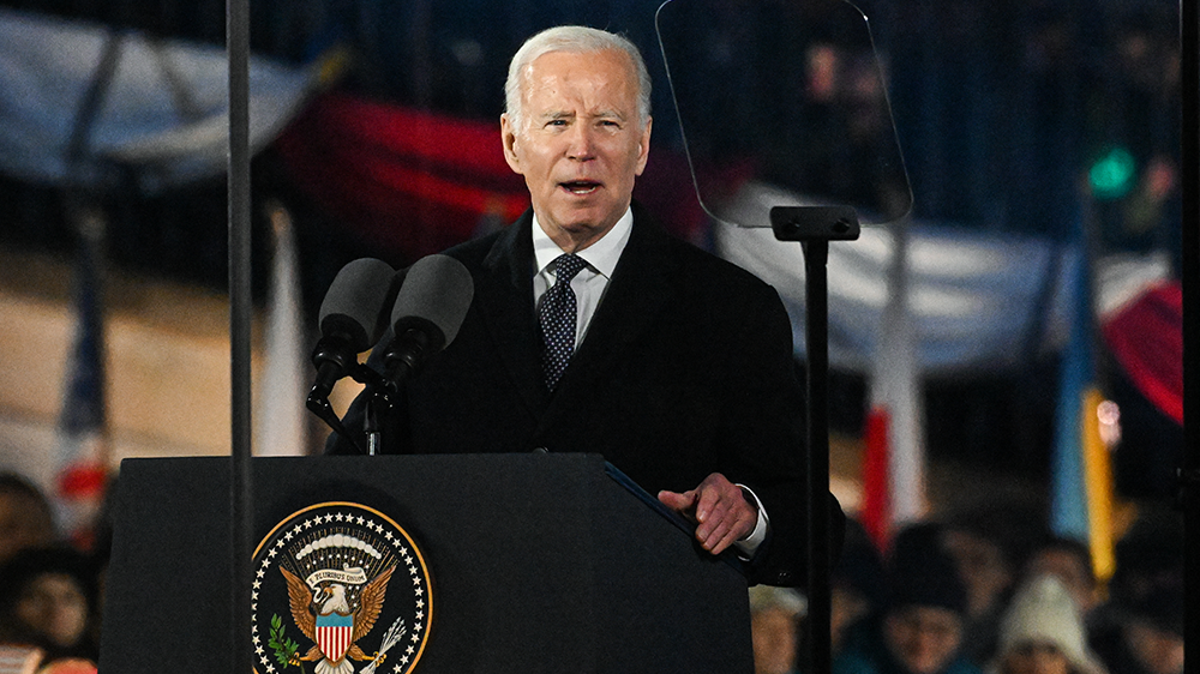 See live views outside Joe Bidens hotel in Warsaw as he prepares to meet the easter NATO allies today, February 22.
The US president is in Poland after his surprise trip to Ukraine, where he reiterated US support for Volodymyr Zelensky's troops in their fight against Russia.
On Wednesday, Mr. Biden will meet with staff from Warsaw's American Embassy. He will then bring together leaders of the Bucharest Nine, NATO's eastern allies who joined the military alliance after being dominated by Moscow during the Cold War.
The meeting comes after Vladimir Putin scrapped a landmark nuclear arms control treaty just days before the first anniversary of his invasion of Ukraine, amid a period of the highest tension between Russia and the West in decades since the Cold War.
On Tuesday, Mr Biden addressed thousands in central Warsaw, arguing that "autocrats" such as the Russian president must be opposed.
click here to subscribe to our newsletters.