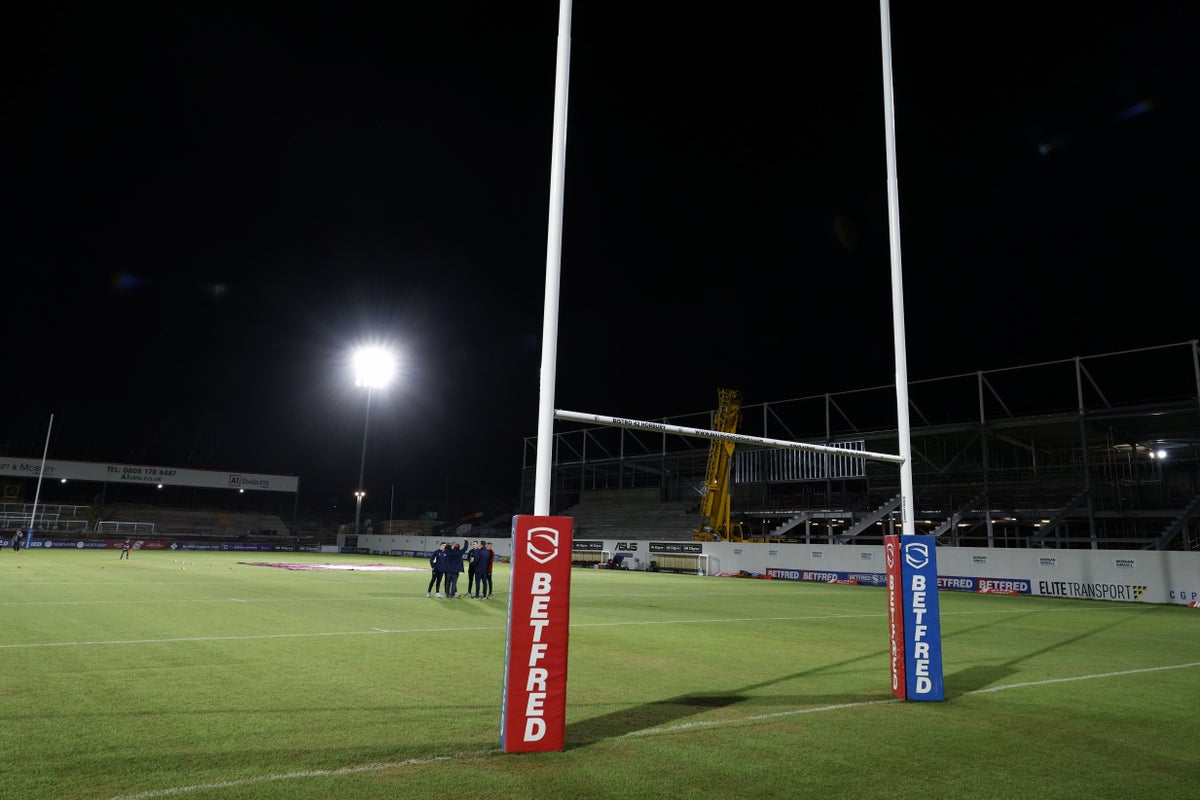 Wakefield President John Minards sprang up to defend his club's controversial Belle Vue pitch after officials made the decision on Friday night. Betfred Super League clash with huddersfield can proceed as planned.
RFL chiefs ordered an inspection of the hybrid surface on Tuesday after the Catalans announced that seven of their players were infected following their opening-day win. West Yorkshire two weeks ago.
And while the Minards acknowledge that there is still a lot of improvement on the pitch that was kicked off in September last year, they believe this will ultimately be the envy of many of Trinity's top competitors.
"It's still in its first year, but we're confident what we're putting in here will be a premium playing surface that's among the best in the game," Minards told the PA news agency.
"The field only fell in September and does not grow much during the winter months. Obviously we are not exactly where we want to be right now, but it will continue to evolve."
Giants head coach Ian Watson insisted he had no fears of what the game would bring, but explained that he would give players the option to wear costumes to mitigate any potential impact.
Earlier, Watson, who started the new season late due to St Helens' participation in the World Club Challenge, had asked Trinity to forgo points if they failed the Tuesday inspection.
Watson said: "We needed to get the game started. We're already a week behind everyone else, so another game would be really bad.
"I think a little bit of proper planning could have avoided all this. It seems a bit overused since it was left on the ground and the grass wasn't allowed to be draped.
"But in Siddal we train on surfaces like this all the time, so I hope this experience helps us and we have a good medical team ready to deal with whatever comes up.
"This (wearing skins) is something we're going to offer to players tomorrow, and some may be more confident wearing them. But we're happy that the game has started so we can build on some of the good things we did last week."