UN Office for Aid Coordination, AND Asaid the humanitarian supplies had been offloaded in Chasiv Yar, located about 10 kilometers west of Bakhmut, which Russian forces are trying to wrest control from Ukrainian troops.
After months of fighting, the mercenary Wagner group now claims control of the eastern part of the city along with other Russian forces, but Ukrainian forces reportedly continue to defend Bakhmut from total encirclement.
Accessories for 2,000
Briefing reporters at the regular daily press conference in New York, UN spokesman Stéphane Dujarric said the aid convoy was carrying supplies for about 2,000 people, "including medical and hygiene supplies, food, solar lamps and tarps."
The assistance was provided by the UN Migration Agency IOMThe Children's Fund UNICEF, the United Nations Refugee Agency (UNHCR), the World Food Program (WFP) and the World Health Organization (WHO).
The cities were emptied
"OCHA also notes that most of the 16,000 people who previously lived in Chasiv Yar and surrounding communities have now fled", said Mr Dujarric.
"Chasiv Yar was completely cut off from the gas supply more than a month ago and all water is loaded. Access to electricity is still extremely limited with it only ambulance still working, with limited capacity because of insecurity."
He stressed that the UN and its humanitarian partners were fully engaged to support civilians still living in Chasiv Yar, which is also now hosting people who have fled the intense fighting in Bakhmut – the main target of Russia's winter offensive, following its full-scale invasion just over a year ago.
Less than a month ago, the UN sent another inter-agency convoy to nearby Sloviansk in the north, bringing supplies to people in Soledar, Chasiv Yar and Toretsk.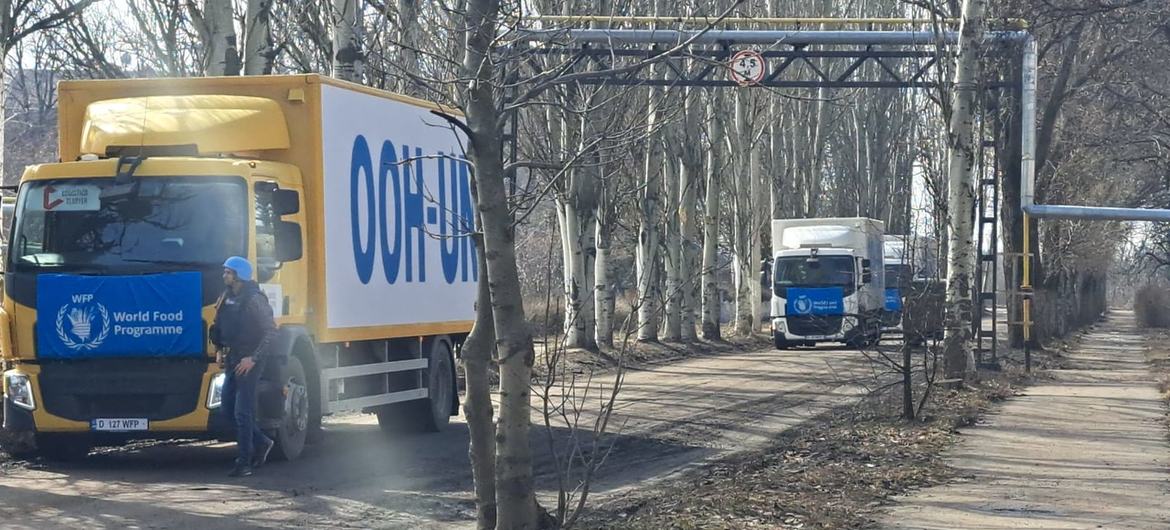 230,000 are supported
– So far this year, the UN together with the partners have sent 26 inter-agency convoys to communities living near the front lines, supporting nearly 230,000 men, women and children," the UN spokesperson said.
More than 10 of these convoys reached communities in areas controlled by Ukrainian government forces in the Donetsk region, providing much-needed items to around 100,000 peoplehe added.
Attacks on healthcare
WHO in Ukraine reported on Thursday that they have now verified 833 attacks on healthcare workers and facilities since last year's February 24 invasion.
"These attacks caused 101 deaths and 136 injuries," the agency tweeted. Adding that "healthcare should never be a goal."
"Even in the darkest of times"
"Even in the darkest of times, music is something that can bring relief," the United Nations in Ukraine tweeted on Friday, following a concert that took place in the capital of Ukraine on Thursday, despite a wave of Russian missile attacks, to mark the inauguration by the UN cultural body UNESCO, of a new official chairman of music.
The UN-supported orchestra post sponsored by UNESCO in Kyiv was celebrated with a "peace concert" led by Herman Makarenko, orchestra conductor and UNESCO Artist for Peace, in the presence of Resident Coordinator Denise Brown.