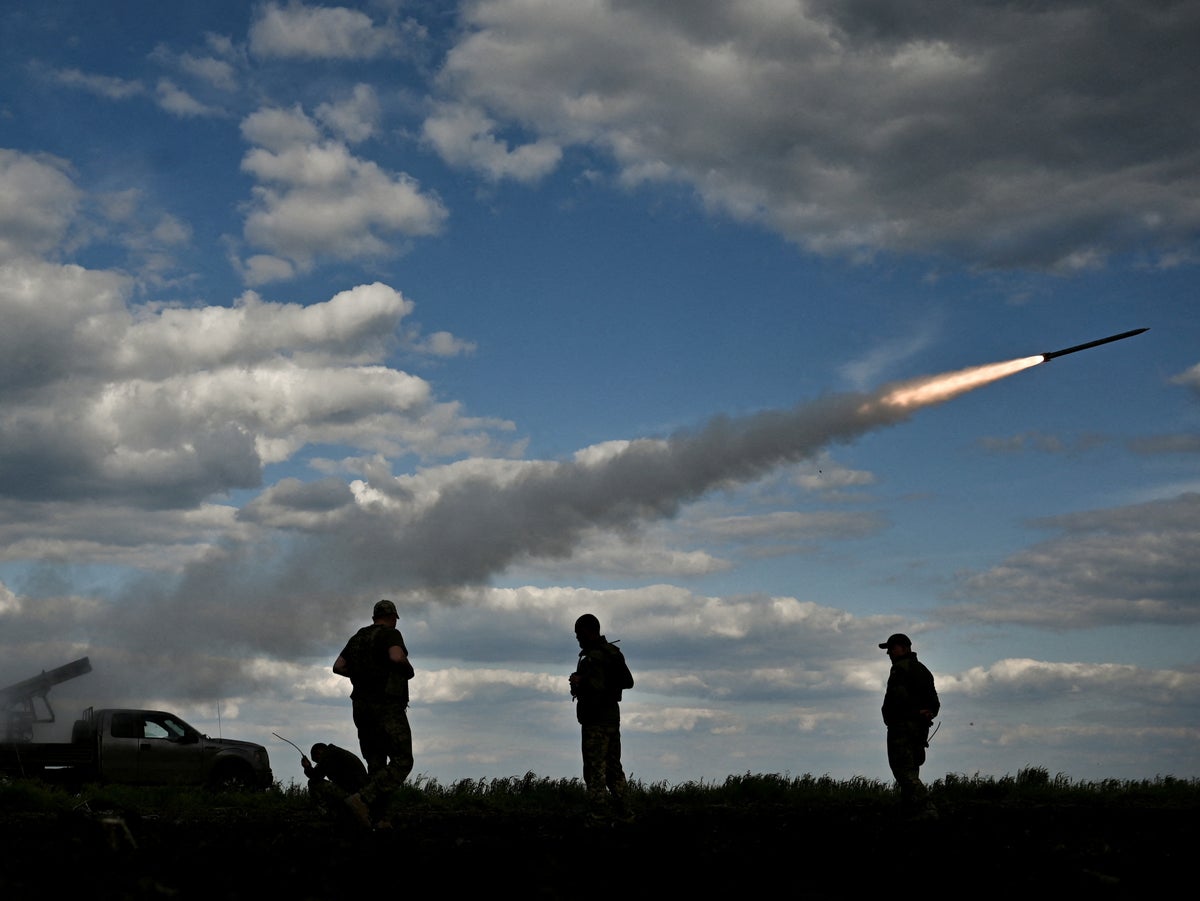 Intelligence chiefs in Kiev have issued a warning about what they claim are Russian plans to simulate an accident in occupied Zaporizhia nuclear plantin an attempt to stop the Ukrainian counter-offensive aimed at retaking territory.
An emergency release of radioactive material will be announced in the coming hours, the Defense Ministry claimed in an online statement on Friday evening, warning that Ukraine will "traditionally be blamed for the event".
"The occupiers are preparing large-scale provocations to create a center of radiation danger," the message read.
The "rioters," it warned, would simulate an accident at Zaporizhia, which is the largest nuclear power plant in Europe and has been under Russian control for more than a year.
"For this, a strike will be conducted directly on the territory of the ZNPP," the ministry wrote.
"In order to hide their actions as much as possible, the Russians canceled the staff rotation for the permanent monitoring mission of the IAEA (International Atomic Energy Agency) scheduled for today.
"The purpose of this action is to provoke the international community to conduct a detailed investigation during which all hostilities will be stopped.
"In this way, the racists hope to get the desired break, which will be used to regroup the occupation contingent and stop the Ukrainian counter-offensive."
Ukrainian MP Inna Sovsun warned: "This dangerous operation is disguised as a false flag attack by #Ukraine, with the aim of unleashing devastating radiation."
She appealed to IAEA chief Rafael Grossi to intervene, saying: "We cannot allow this to happen! Together we must prevent this catastrophic nuclear provocation and protect #Zaporizhzhia region from further devastation.
"Time is of the essence. Let us act quickly and decisively to ensure peace and security."
The ministry later added: "The Russians will use this much-desired pause for the regrouping of professional personnel and to stop the Ukrainian counter-offensive."
The nuclear power plant has been the focus of some of the biggest concerns since Russian forces took it over.
The area has been repeatedly hit by shelling and the facility has had to rely on emergency generators after losing external power since the war began. Both sides have accused the other of causing the outages.
Last week, witnesses said Russian military forces had improved defensive positions in and around the facility ahead of the counteroffensive.