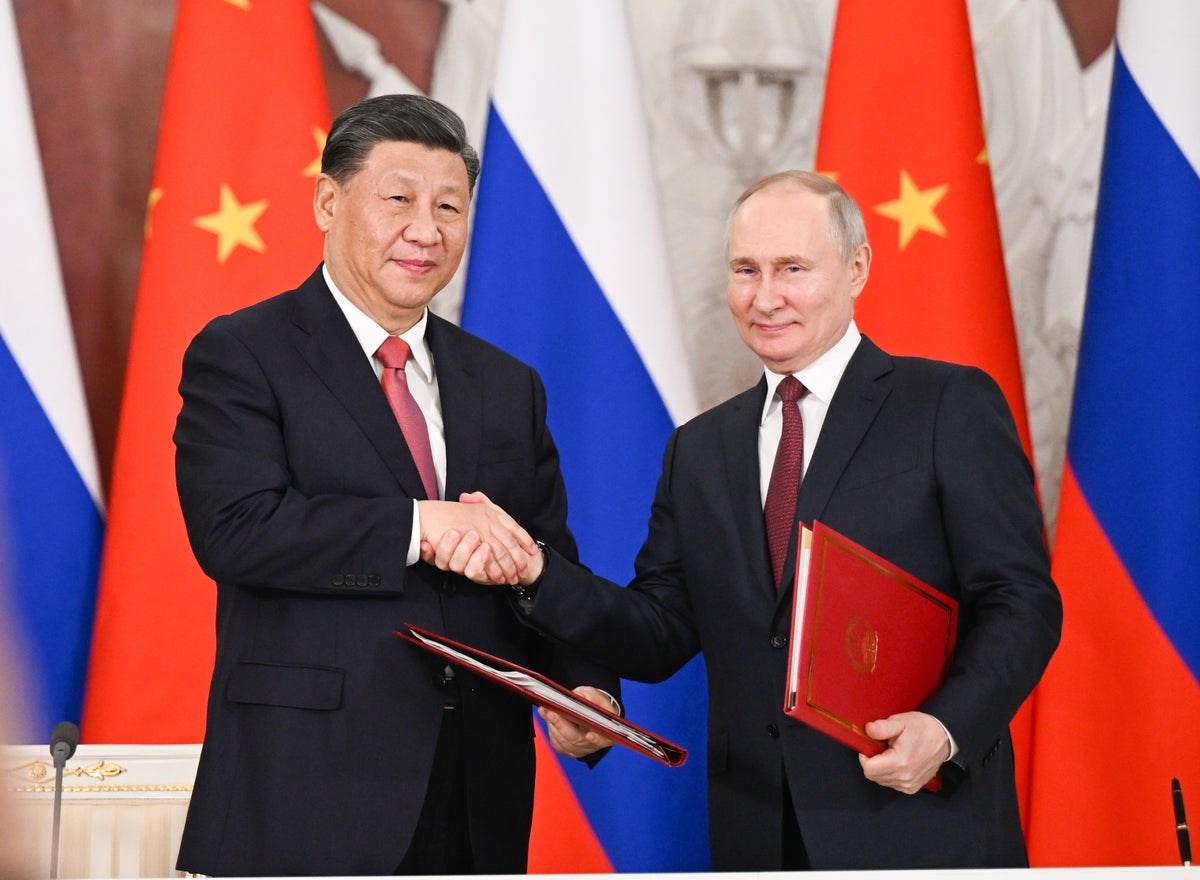 China's Xi Jinping tells Putin "change is coming" as he leaves Moscow
Xi Jinping and Vladimir Putin made sure to shape a new world order when the Chinese president left Moscow on Wednesday, after giving no direct support for the Russian president's war i Ukraine under his three day visit.
Mr Xi made a strong showing of solidarity with Putin toward the West, telling Putin as he left: "Now there are changes that haven't happened in 100 years. When we are together, we drive these changes."
"I agree," Putin said, to which the Chinese leader replied: "Take care of yourself dear friend, please."
Ealier accused UK President Vladimir Putin of spreading deliberate disinformation after he claimed Britain was supplying Ukraine with "weapons with a nuclear component".
Russian Defense Minister Sergei Shoigu said there were fewer and fewer steps left before a potential "nuclear collision" between Russia and west.
The Kremlin's warning came after days of heightened tension following it downing of an American drone by a Russian jet. Foreign Minister Sergei Ryabkov warned the US on Wednesday of escalation.