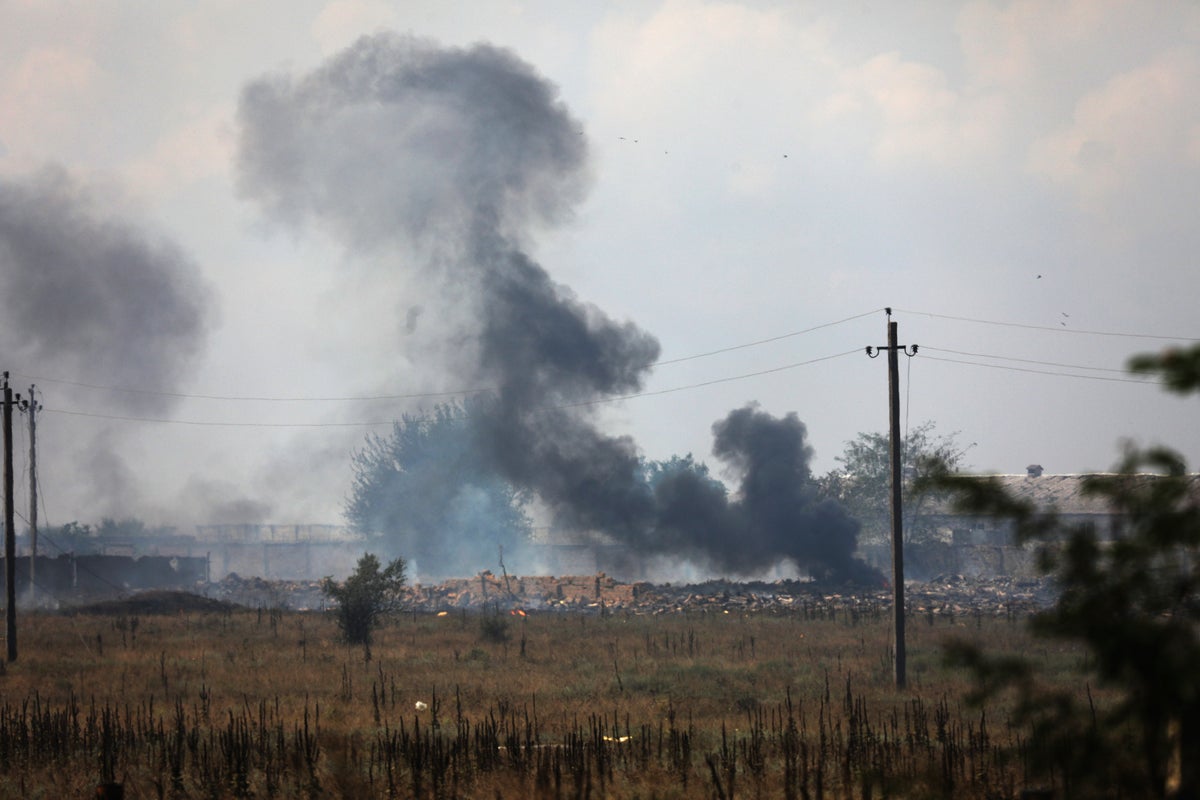 Ukrainian forces demobilize Russian tanks near the Donetsk frontline
RussiaThe Ministry of Defense claims its forces have repelled what it described as a massive drone attack on Crimea of Ukrainian forces.
"Six Ukrainian unmanned attack vehicles were shot down by air defense systems. Four more were disabled by electronic warfare," the Defense Ministry added.
Russian news agencies say there were no casualties as a result of the alleged attack.
It comes as Russian government officials will be forbidden to use most foreign words when performing their duties, according to an amended law signed by the President Vladimir Putin.
Since the launch of the invasion of Ukraine a year ago, Putin has said he wants to protect Russia from what he calls a "degenerate West" that he claims is trying to destroy the country.
The amendments to the 2005 law are designed to protect and support the status of Russians, according to a text posted on the government's website.
At the same time, the president of Ukraine Volodymyr Zelensky says the intensity of fighting between Ukrainian and Russian forces around the eastern city of Bakhmut increases.