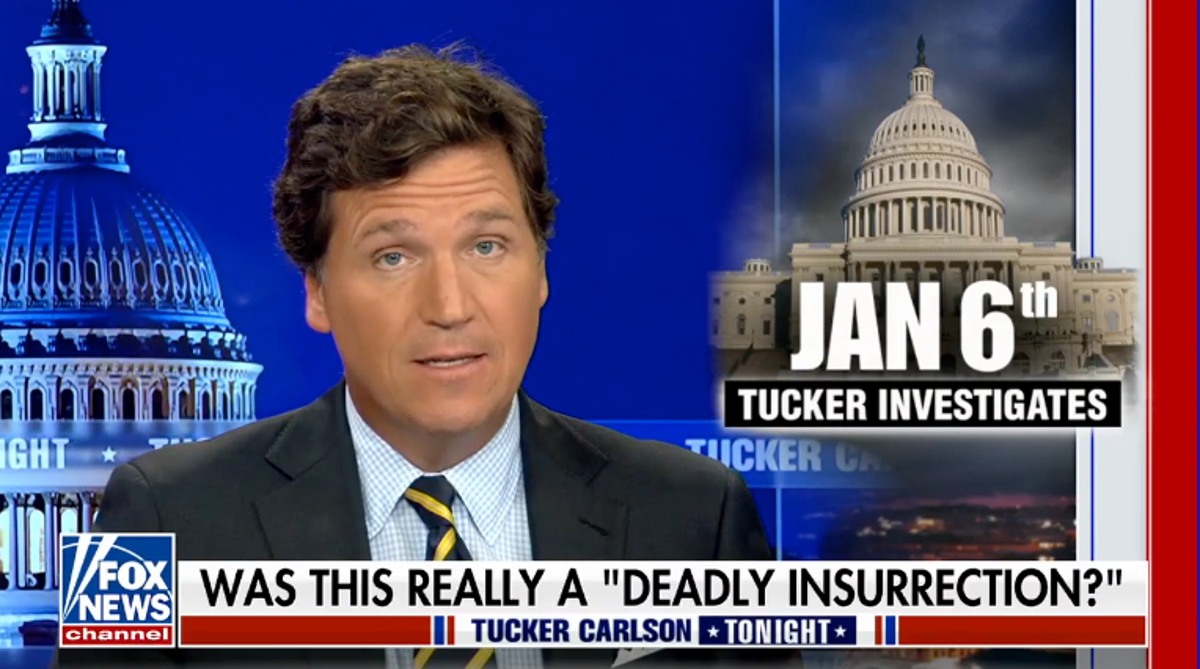 Chuck Schumer Calls Tucker Carlson's Release of Jan. 6 Films 'Disgraceful'
Tucker Carlson blasted his bipartisan critics in Congress as "sociopaths" and accused Attorney General Merrick Garland of lying about the number of police officers killed in the Jan. 6 Capitol riots — as he defended his widely condemned coverage of the attacks.
"The sociopaths turned out to be both Democrats and Republicans," Carlson complained on his Fox News show Wednesday.
His comments followed White House released a damning statement calling the Fox News host "not credible" and describing his "false portrayal of the unprecedented, violent attack on our Constitution and the rule of law."
At the same time, Carlson told a colleague that he "passionately" hated Donald Trumpaccording to bombshell new text messages released as part of Dominion Voting System's $1.6 billion defamation lawsuit against the network.
New court filings Tuesday revealed a message Carlson sent to a Fox News employee just two days before the Jan. 6 Capitol riot.
"We are very close to being able to ignore Trump most nights. I really can't wait," he wrote. "I hate him with a passion."