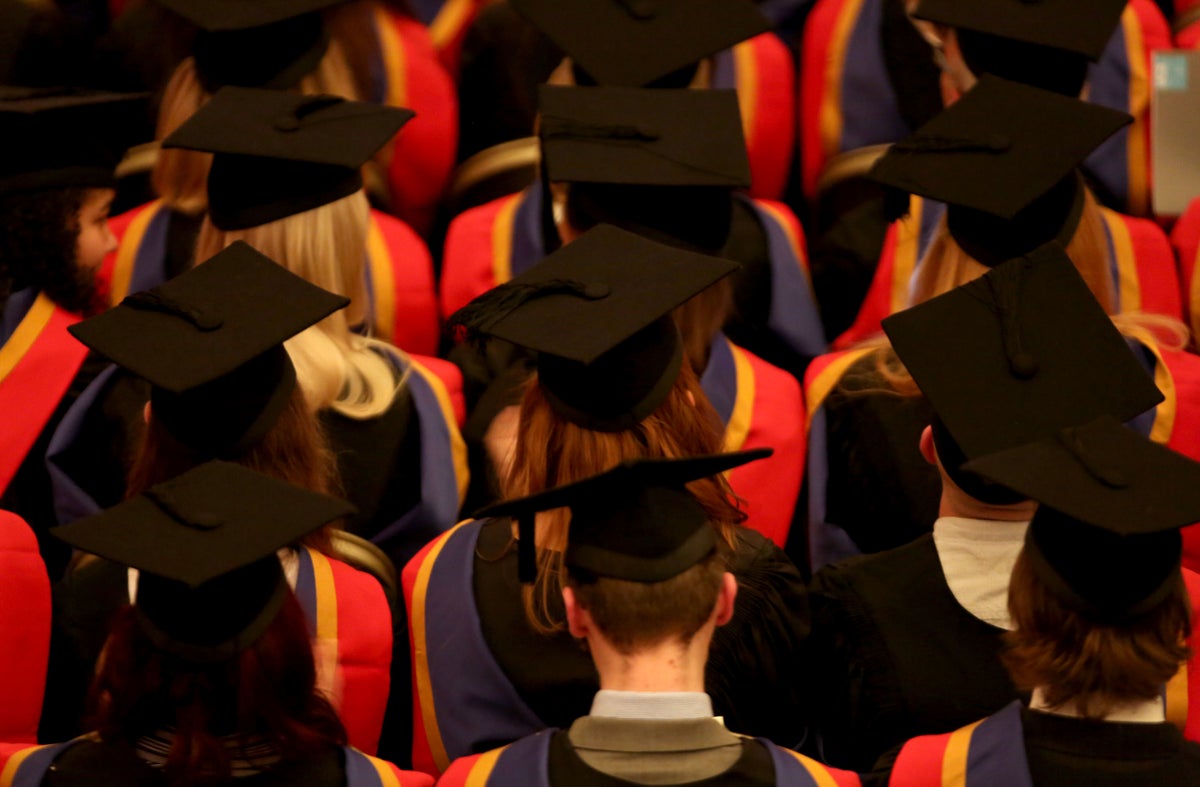 A transgender high school student in Gulfport, Mississippi did not join her classmates at her graduation ceremony Saturday after a federal judge allowed her school to force her to wear "what the boys wear" to the event.
The American Civil Liberties Union (ACLU) of Mississippi said in a statement that the court's decision to "uphold the school district's express discrimination against our client is deeply disappointing and troubling."
"Our client should be focused on celebrating this milestone in life with their friends and loved ones," the organization added. "Instead, this judgment casts shame and humiliation on a day that should focus on joy and pride."
The ACLU filed an emergency request for a temporary restraining order against Harrison County school officials and Harrison Central High School on behalf of the parents of a 17-year-old student identified in court documents as LB, who claimed that she was forbidden to wear a white dress and heels that she had bought for the ceremony.
LB's parents, Samantha Brown and Henry Brown, accused the school district of sex and gender discrimination and violating the teenager's First Amendment rights, according to the complaint.
On May 9, Harrison Central Principal Kelly Fuller told LB that she would have to wear "what the boys are wearing" if she wanted to participate in the ceremony, according to the complaint filed in US District Court on May 18.
LB has been openly transgender since she started attending school in her freshman year four years ago, she said. She wore dresses to classes and extracurriculars throughout high school, including prom, "with no problems or repercussions," LB stated in its filing.
Superintendent Mitchell King told LB's mother that she would have to wear "pants, socks and shoes, like a boy," if she wanted to attend the ceremony, according to court documents. Mr. King also testified in court filings that the district relies on birth certificates to record whether students are boys or girls.
An attorney for the school district responded in a report which states that "participating in a voluntary graduation ceremony when you are no longer a student wearing a cap and gown and following the dress code you agreed to follow does not impinge on protected rights or warrant extraordinary injunction."
LB ultimately skipped the May 20 ceremony, hours after US District Judge Taylor B McNeel denied her request for a temporary restraining order to block the school's enforcement of the dress code.
"For LB, graduating from high school marked the beginning of a new chapter in her life and a celebration of what she has accomplished over the past four years," said ACLU Staff Attorney Linda Morris said in a statement after the verdict. "LB chose a dress that made her feel beautiful and confident. That's how she wanted to feel when she took her diploma in hand."
The independent has requested comment from Wynn Clark, the attorney for Harrison County schools.
"It is deeply offensive that the school would choose to celebrate our daughter and her achievements and try to destroy it with such a discriminatory act," LB's mother Samantha said in a statement accompanies the application.
Mississippi is among several states that have filed a wave of legislation aimed at LGBTQ+ people, especially trans youth, in recent years.
The state has no law that expressly prohibits discrimination against LGBT+ people or bullying LGBT+ students.
Republican Gov. Tate Reeves signed a bill earlier this year banning transgender youth from receiving affirmative health care, against guidance from most major medical organizations support age-appropriate, medically necessary and potentially life-saving care.
More than a dozen other states have passed similar laws or policies banning gender-affirming care for transgender youth. Court orders have blocked bans from taking effect in three states.
More than half of all trans youth in the United States between the ages of 13 and 17 are at risk of losing access to such care in their home state, according to the Human Rights Campaign.
[pub1]