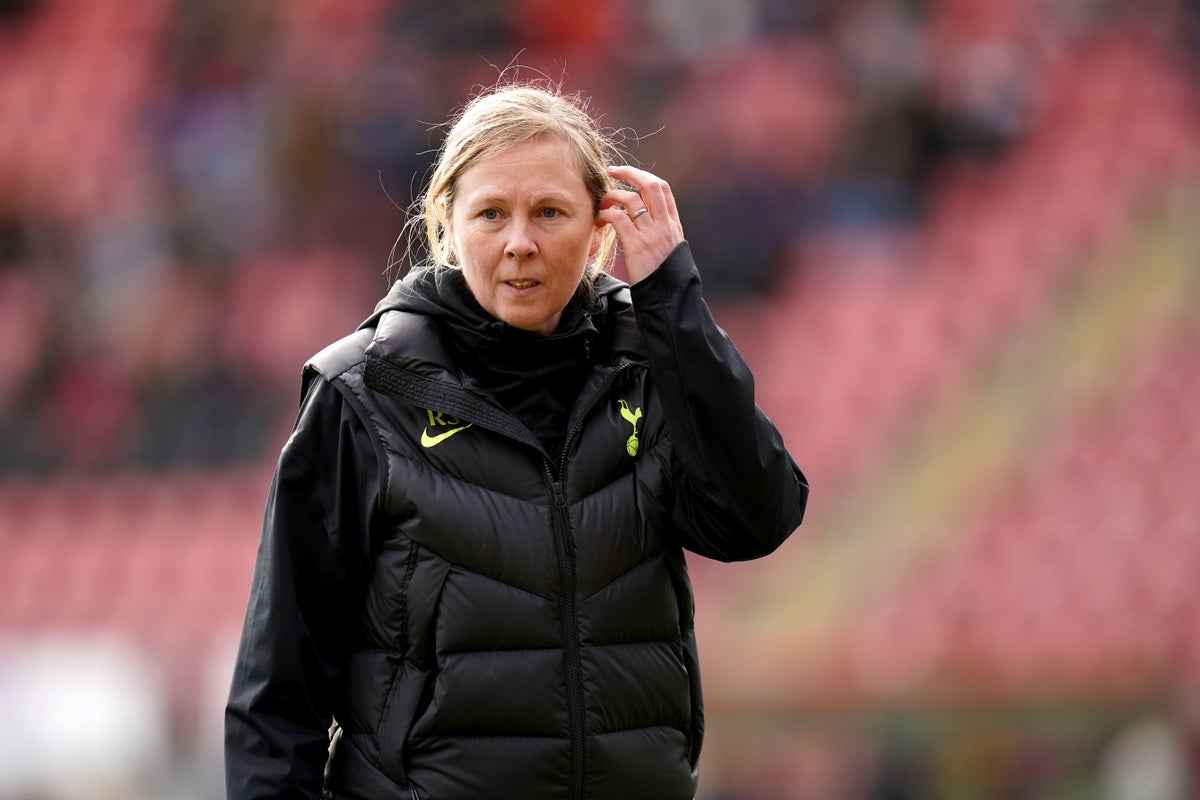 Tottenham sacked manager Rehanne Skinner after their defeat on Sunday. Liverpool They had nine consecutive losses in the Women's Super League.
The Spurs lost 2-1 in an early lead at Prenton Park, and Rosella Ayane's goal was Emma Koivisto' before Missy Bo Kearns winner Skinner admitted her side was facing a "battle" to reverse the season. It was canceled by a deflecting shot.
After the club moves to end Skinner's nearly two and a half years of responsible spells, that fight will now be in the hands of others.
General Manager Andy Rogers said: "Since joining us in 2020, Rehanne has played a key role in our development in women's play, both on and off the court.
"He performed his duties with the utmost professionalism and attention to detail, and we would like to thank him for everything he has done for us during his tenure."
Former England Assistant coach Skinner took over in November 2020 and last term led Tottenham to fifth place in their highest-ever WSL finishes and the semi-finals of the Continental League Cup.
However, the wheels have been out of place since an 8-0 defeat. Brighton At the end of October.
Tottenham dropped the table and are now sitting just two points and two rows above the relegation zone.
Assistant coach Vicky Jepson will take charge of Wednesday's home game against relegation rivals Leicester.