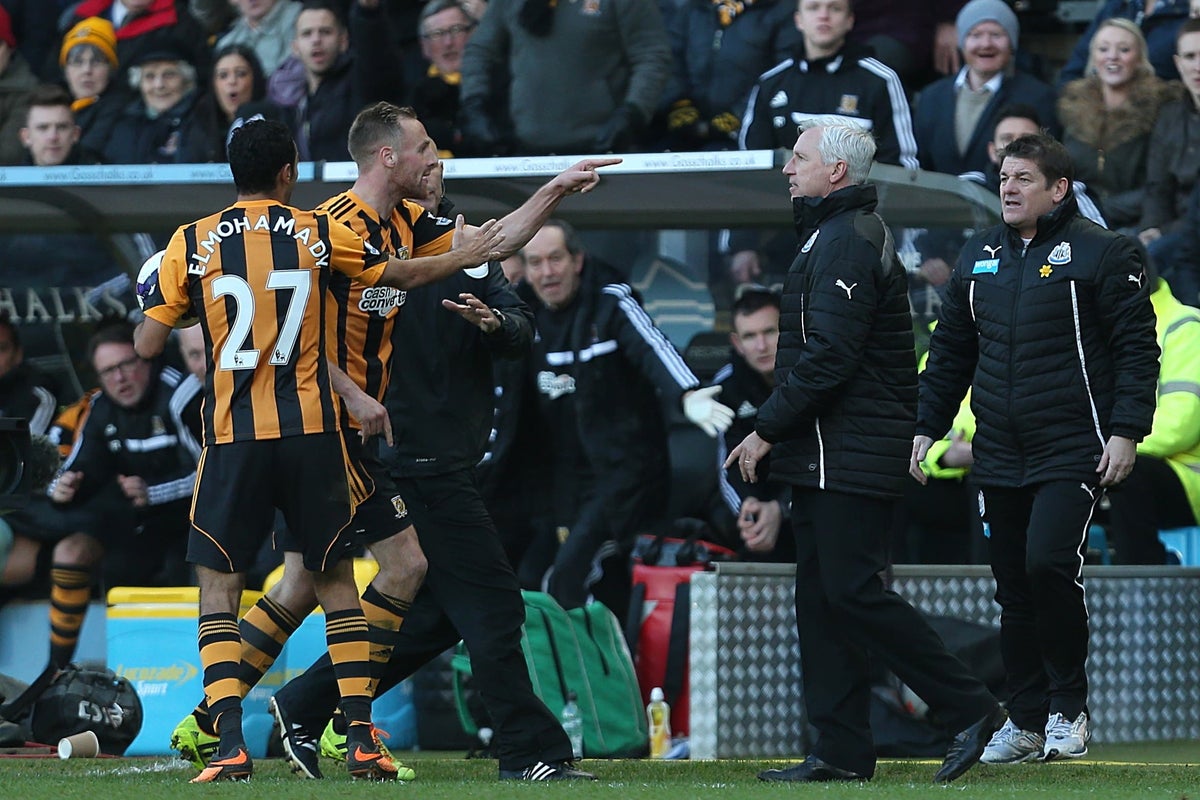 Newcastle manager Alan Pardew 7 games suspended for throwing his head body midfielder David Meyler in 2014 today.
The Football Association also fined Pardew £60,000. Premier League history.
Pardew received a three-game stadium ban and then a four-game suspension from the touchline after clashing with Meyler during Newcastle's 4-1 win at Hull on 1 March 2014.
When his own team is behind 3-1, Eire International Meyler rushed to get the ball for a quick throw-in by the Newcastle bunker.
Pardew responded by leaning towards Meyler and turning her head towards him.
Following the FA hearing, Pardew said: "As I have clarified, I deeply regret the incident and sincerely apologize again to all parties for my behavior which I understand to be unacceptable.
"I will accept the punishment imposed by the FA."
Newcastle had released its own statement after fining Pardew £100,000.
"We spoke to Alan, who offered his sincere apologies," the club said. "It's clear that he deeply regrets the things he's done."
Pardew's four-year spell in Newcastle ended in December 2014, when he was allowed to speak. Crystal Palace about the management vacuum.
Now 61, Pardew has managed West Brom, ADO Den Haag, CSKA Sofia and Aris Thessaloniki since leaving Palace in 2016.