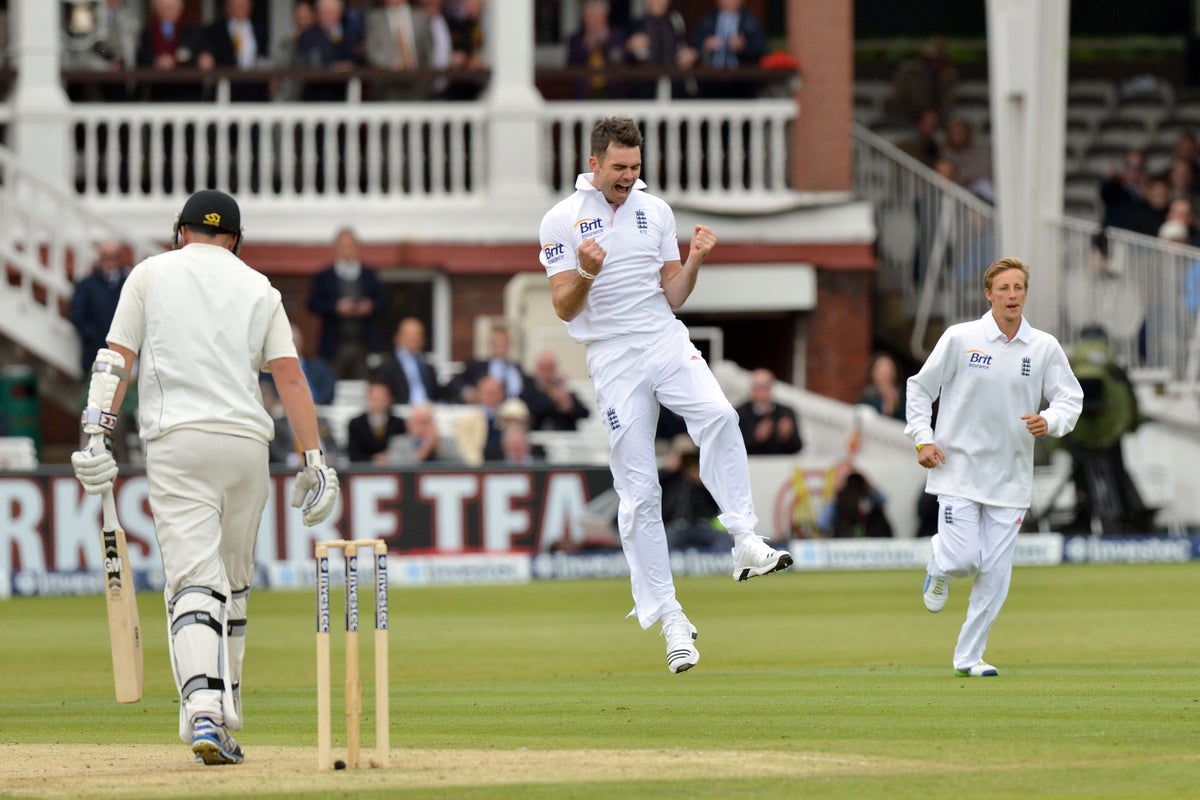 James Anderson was only fourth England player will get 300 Test forts this day in 2013.
When Anderson reaches his milestone New Zeland Opener Peter Fulton was caught in the second slip on the second day of the first Investec Test at Lord's.
This saw the 30-year-old pacemaker join Fred Trueman. Bob Willis And Ian Botham In a private club among the British.
After England fell all the way to 232 on the second afternoon of the Lord's Test and lost the last six to 40, Anderson set out to hunt down the two rooks he needed to bring the turning point.
The Lancastrian's first success came as the last ball of his opening ran off, finding a little extra bounce on a slow course for the dangerous Kiwi opener Hamish Rutherford to be properly caught by Alastair Cook on the first slide.
England's cornerstone fast bowler hit it again for the 300th time, as Fulton moved on to the second slide, when Graeme Swann left the Black Caps two sevens by demanding a low catch.
Botham, who is part of the Sky Sports commentary team, said: "I'm just enjoying the moment. It's great for Jimmy. It's something he'll remember for the rest of his life.
"It's one more small hurdle, but there's still a lot ahead. He's phenomenal and if he stays fit he can keep going."
In response to the applause he received from Botham and Willis, Anderson said: "I really don't know how I feel about this.
"It's pretty weird that guys who have done so much and accomplished so much in the game – and I watched it as a kid – come and congratulate me for this kind of thing.
"I'm very happy to be there and I hope there is more left."
Ten years later and evergreen Anderson is the UK record holder with 685 Test scalps to his name.
That puts him third on the all-time list behind ex-spinners Muttiah Muralitharan (800) from Sri Lanka and Shane Warne (708) of Australia, and the 40-year-old will be hoping to add to his tally during this summer's Ashes. .
[pub1]