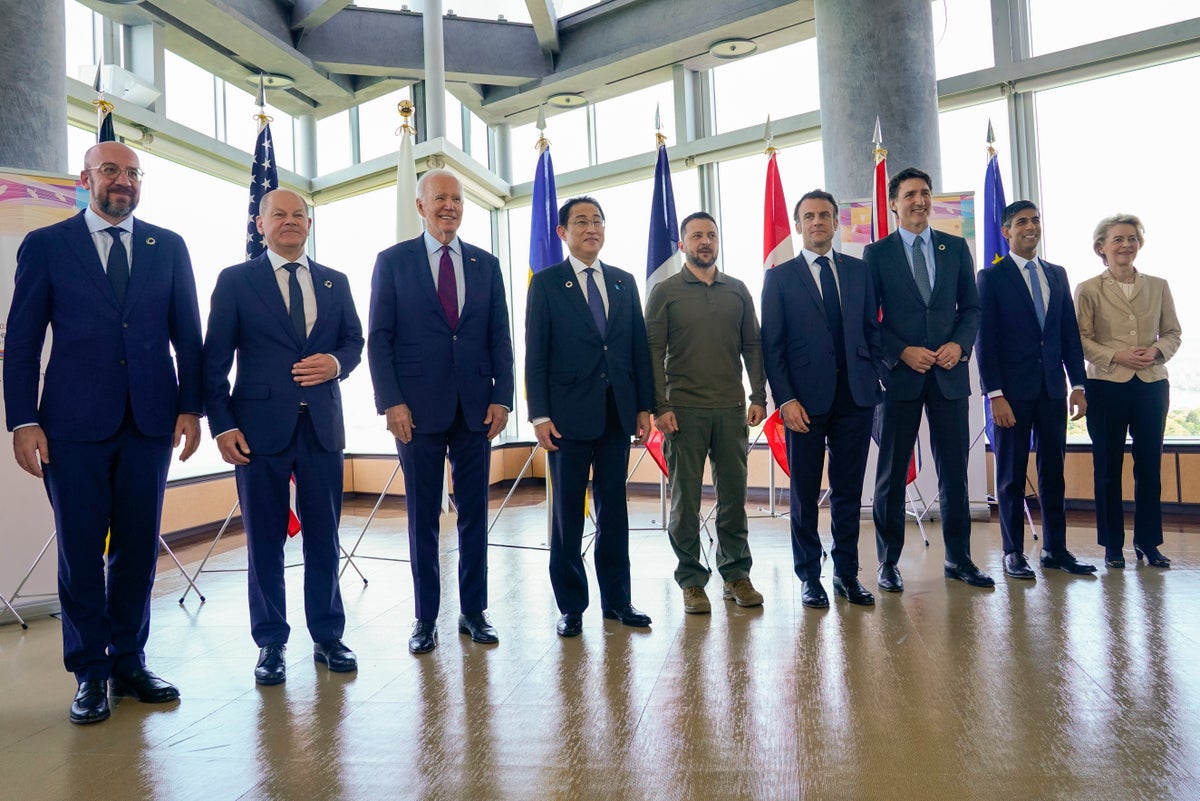 They are known as "family photos," pictures of world leaders posed in mock relaxation during global summits.
And like a portrait of a family that has isolated a dysfunctional member, the latest "family photos" from the G7 and G8—the world's most industrialized nations—show how Russia's president Vladimir Putin has been ostracized.
The Russian president has faced unprecedented international isolation since his nation invaded Ukraine in February 2022. An International Criminal Court arrest warrant hangs over his head, clouding his prospects of traveling to many destinations, including those considered Moscow's allies.
It was only 10 years ago when Putin stood proudly among his peers at the time – the former President of the United States Barack Obamaformer German Chancellor Angela Merkel and former Japanese Prime Minister Shinzo Abe — at a Group of Eight summit in Northern Ireland. But Russia has since been kicked out of the group, which includes Canada, France, Germany, Italy, Japan, the UK and the US, for illegally annexing Crimea in 2014.
Pictures from the G8 summit this year show leaders of the same governments, minus Putin.
[pub1]