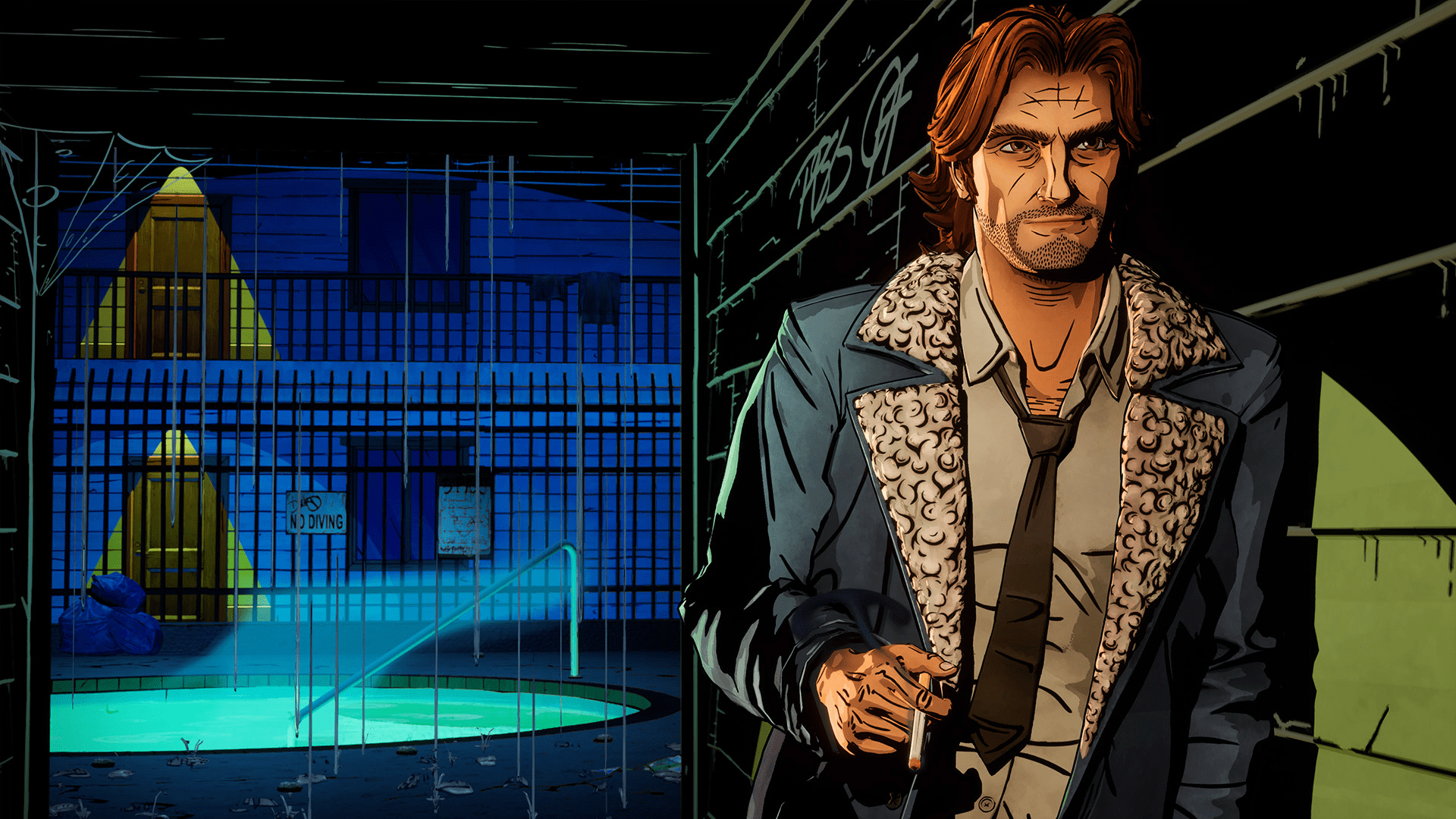 Telltale Games has delayed the release of The Wolf Among Us 2 from 2023 to 2024 to avoid studio burnout and crisis.
The Wolf Among Us 2, the sequel to Telltale's acclaimed 2013 adventure story based on Bill Willingham's Fables comic book, has had an eventful development. It was first announced in 2017but progress stalled after the studio closed its doors next year. Then it was unexpected re-announced in 2019, after Telltale revived under new management.
Co-developed by AdHoc Studio, co-founded by original Wolf Among Us co-director Nick Herman, and made up of nearly 50 percent ex-Telltale staff, this new version was initially expected to launch in 2023but Telltale delayed the game's release until next year, as described in a a statement shared on Twitter.
"We started working on this in 2020, and we're still determined to tell the ongoing story of Big and the rest of the Fabletown gang," the post reads. "However, it will take more time. As disappointed as you are about it, we feel worse for saying it. But the work continues."
"We're committed to creating the sequel that fans deserve," the studio continued, "and doing what's necessary for the game while protecting the health of our team."
Telltale Games CEO Jamie Ottilie, who helped revive the studio in 2019, expanded on the statement in short interview with IGNexplaining a number of factors that influenced the development of The Wolf Among Us 2, including the difficulty of recruiting staff during the pandemic and the development team's desire to switch to Unreal Engine 5.
While work is said to be "progressing well," the engine switch — which is happening because "many of the team (especially) the engineers and artists believe (the new features) are worth the effort" — will mean redoing "quite a bit of work" already made in Unreal Engine 4.
All of which means that Telltale either had to ship the unfinished game or figure it out to meet its originally announced 2023 release—neither of which was an option in Ottila's eyes. "If we release this game and it's not ready, we're going to be ripped to shreds," he said. "The expectations are pretty high, and we want to have the time to live up to them, and we want to be proud of it and know that, 'Hey, this is the best game we could ever make.'
As for the crunch, Ottili told IGN, "I've done (the crunch) before, and I don't want to do it again, and it's not fair to ask for it… We don't want to burn out our good people… That's not how you build a business . And as an industry, we're terrible at it. We burn our people. We burn out our best people faster. And as an industry, if we're going to continue to grow … we just have to stop doing that and make better choices."
Telltale's second announced game, a a prequel to Amazon's popular sci-fi show The Expanse which was created in partnership with Life is Strange: True Colors developer Deck Nine Games, is scheduled to launch this year.