Extremism is a very familiar term, and Showtime is portraying one of those times when religious extremism is on the rise, out of control, and taking over people. The network has released a first look trailer Waco: ConsequenceA sequel to the 2018 limited series, Waco. The sequel was originally produced for Paramount+, but will now debut on Showtime.
The first look teaser begins with a meeting of members of the Branch Davidian sect, in which its leader David Koresh (Taylor Kitsch) continues his teachings, forcing his victims to believe that he is somehow acting on the orders of a higher power. "You saw me as your leader," he says. "To guide you along this path. But I'm not a leader, I'm a follower just like you. God told me to stay here and wait for his son.' Starring in a Limited Series – Academy Award Nominated Michael Shannon to check this sect by his character. "This is the time to prove through suffering that we are worthy of the miracle that is to come," continues a video of someone inside the sect realizing their mistake.
With ever-increasing prophetic music, there are intense scenes of normal, happy people soon absorbed into this realm of delusion and brainwashing, which soon leads to a fiery massacre with victims. Then comes the ominous warning: "Wako united them by a common enemy – us." This is the concept that probably fueled the tragic events at Mount Carmel that began on February 28, 1993. The series traces the aftermath of that disaster: the trials of the surviving members of the Davidian sect and, ultimately, the unfolding of that disaster. domestic terrorist, Timothy McVeigh.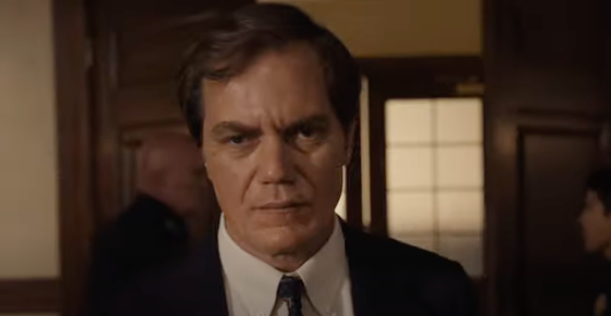 RELATIONSHIP: 'Waco: American Apocalypse': Netflix has announced its next true crime documentary
Speaking about the upcoming limited series, Showtime offered a broader reference to recent issues. The five-part series "provides a larger context for the rise of American police action, which foreshadows the infamous attacks of the January 6 Oklahoma City bombing and storming of the U.S. Capitol." Consequence Debuts April 14 for Showtime on streaming and on-demand platforms. The 30th anniversary of the Waco crash coincides with the line's debut on April 16.
101 Studios and Spyglass produce the series to watch Drew Dowdle and John Eric Dowdle return as pointer. The pair will then serve as executive producers, along with Shannon, KitschAndrew Gettens, and Lauren McKenzie. In addition to the aforementioned Shannon, the cast of Waco: The Aftermath includes: John Leguizamo, Giovanni Ribisi, David Costabile, J. Smith Cameron, John Hoogenacker, Kian Johnson, and Abbey Lee.
Waco: Consequence It debuts on Showtime in April. Watch the first look teaser below: