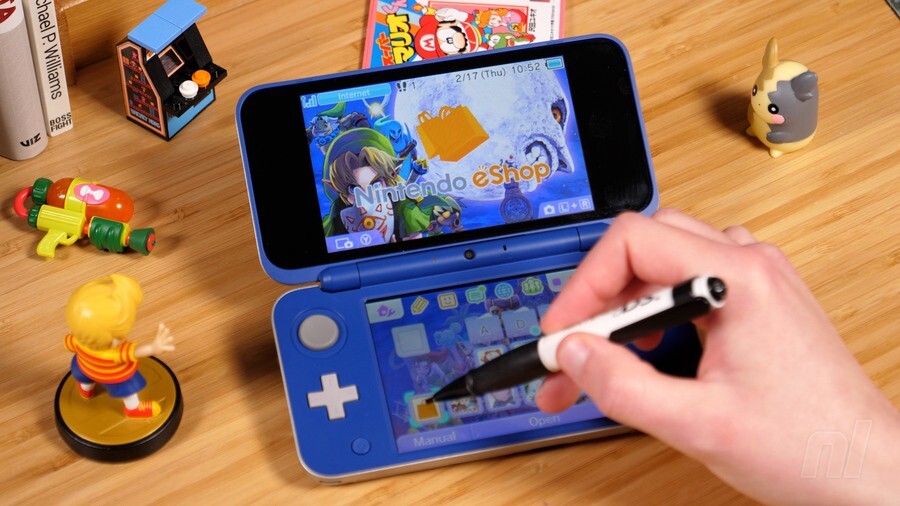 Update (Wednesday 08 March 2023 14:45 GMT): Thunderful Games' latest 3DS and Wii U eShop sale is now also available in North America, offering 80% off titles from Thunderful and Rising Star Games.
It looks like the list of discounted games on the North American online store is a bit different than the ones on offer in the EU (which you can still find in our original coverage below). Check out the list below to see what's included in the NA sale:
| Game | Platform | Price |
| --- | --- | --- |
| SteamWorld Dig | 3DS | $1.99 USD $8.99 USD |
| SteamWorld Dig 2 | 3DS | $3.99 USD $19.99 USD |
| SteamWorld heist | 3DS | $2.99 ​​USD $14.99 USD |
| Beyblade Evolution | 3DS | $3.99 USD $19.95 USD |
| Cooking Mama: Sweet Shop | 3DS | $5.99 USD $29.99 USD |
| Adorable Hello Kitty apron | 3DS | $3.99 USD $19.95 USD |
| Hello Kitty Travel Adventures | 3DS | $3.99 USD $19.95 USD |
These deals will run until the Wii U and 3DS eShops close on March 27.
---
Original article (Thu 02 Mar 2023 13:30 GMT): We've entered the final month of the 3DS and Wii U eShops. If you're anything like us, you're probably planning to make a few panic purchases in the coming weeks, motivated by the knowledge that many of these games will soon be gone forever.
It's looking like a pretty expensive endeavor at the moment, but luckily Thunderful Games is making it a little easier on our wallets by slashing a whopping 80% off the MSRP of many of their games to say goodbye to eShop services.
Games in SteamWorld Dig and SteamWorld heist series are seeing the benefits of this sale as many are being reduced to more affordable prices. The same can be said for a number of games from Rising Star Games (for which Thunderful is the parent organization), such as multiple Hello Kitty names and the like Harvest Moon: Skytree Village and A tale of two cities.
The sale started in Europe on February 25 and will continue until the last days in stores March 27. Those in North America will have to wait a little longer to get the savings, as the discounts come in full force from March 7.