It's two weeks until the hit Netflix series returns to the Fold with Season 2 Shadow and bone. While waiting for the new episodes to air on March 16, Netflix has given fans the perfect way to pass the time by releasing the first single from the Season 2 soundtrack, "Come Sail Away."
From the composer Joseph Trapanese, the Season 2 soundtrack brings together a variety of musical styles, instruments and traditions as they travel across the country looking for a way to survive, thrive or even seek revenge. While the first single is available now, fans won't have to wait long to hear the rest as the full album drops on March 10th.
Shadow and bone In season 2, Alina Starkov (Jessie Mei Lee), now on the run with his best friend Mal (Archie Renaux), the zealous Darkling aka General Kirigan (Ben Barnes) attempts to track them down, Alina's powers continue to grow. Meanwhile, the Ravens have Kaz Brecker (Freddie Carter) Inej Ghafa (Amita Suman) and Jesper Fahey (Keith Young) find themselves in a fight in the Barrel until they get the chance for the heist of a lifetime.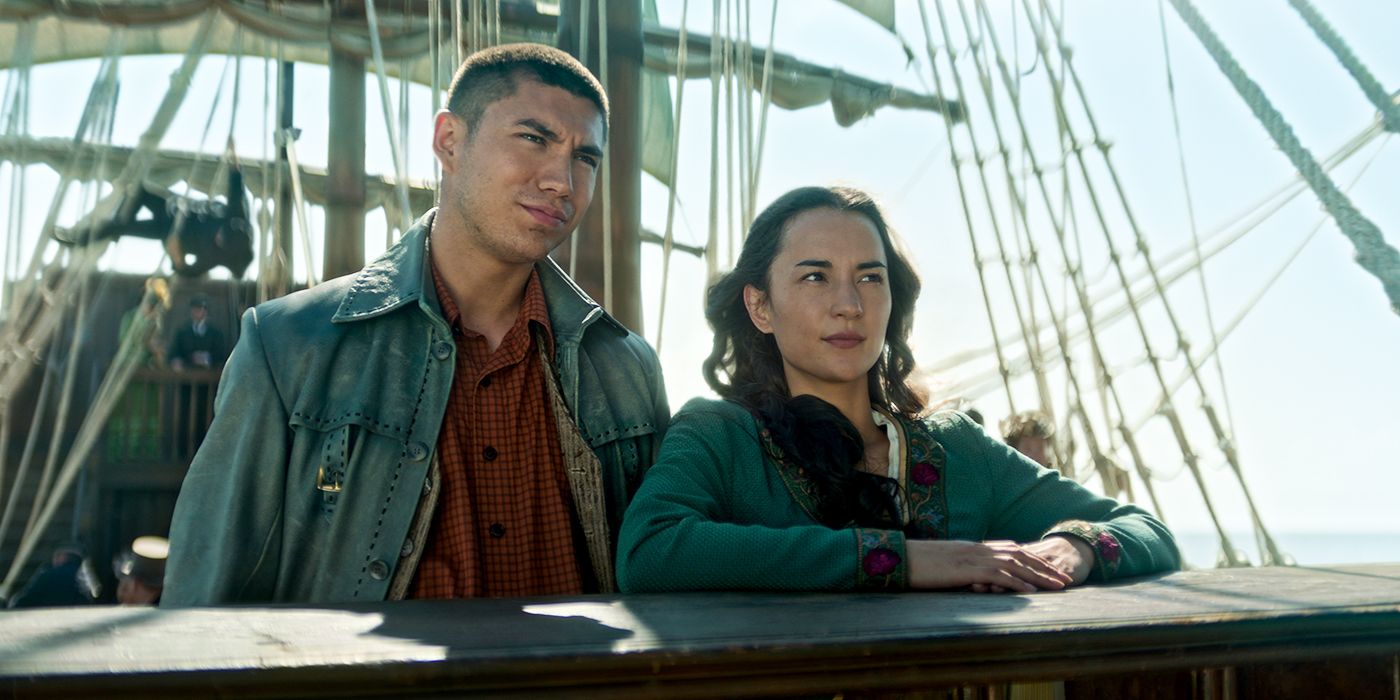 RELATIONSHIP: Shadow and Bone Season 2: Release Date, Cast, Trailer and Everything You Need to Know
There is also the return of in season 2 Danielle Galligan Nina as Zenick and Callahan Skogman As Matthias Helvar. Joining them are newcomers Lewis Tan, Patrick Gibson, Anna Leong Brophy, and Jack Wolfe.
Shadow and bone Season 2 premieres March 16 on Netflix. There will be a full soundtrack can be downloaded March 10th, but you can listen to Come Sail Away in the meantime Here. Check out the full tracklist and Season 2 trailer below:
Shadow and Bone: Season 2 (soundtrack from the Netflix series) track list:
On the Run (3:42)
Market Chase (2:49)
Tolya and Tamar (2:14)
Wylan (2:28)
Sail Away (2:03)
Brother (1:47)
Arrival on the Island (1:09)
Ambush Crows (2:27)
Return of the Useless Grunt (1:25)
I'm Here For The Killers (2:16)
Matthias Battles (4:22)
The Night We Met (2:01)
Be A Knife (7:55)
Jesper's Past (1:10)
Hope Is Dangerous (2:24)
Shu Han (5:18)
The Disciple (7:00)
I Won't Lose You (4:35)
Be Worth It (3:59)
Chased (5:13)
Battle of Moat (5:47)
Stronger Than Emerald (1:50)
We Can Do It (5:55)
Final Goodbye (3:19)
Let Me Be Your Monster (3:51)
Sacrificial offering (3:19)
Hope for the Future (2:48)
How You Got Me (4:30)
Rise and Fall (6:15)