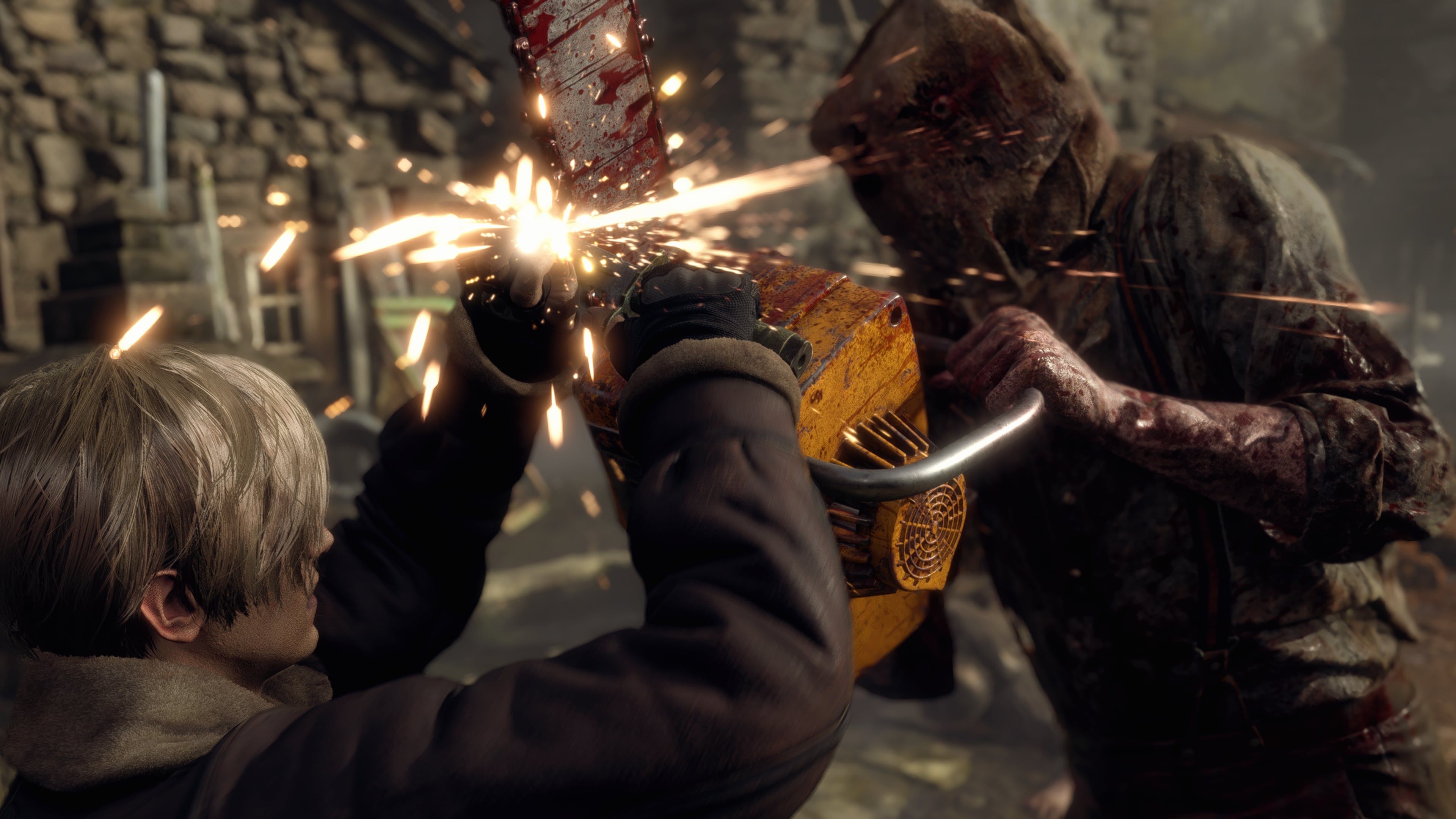 Remember that chainsaw-shaped controller you could play with Resident evil 4 with? It turned out that the developers of the remake wanted to make another one.
Resident Evil 4 Remake is coming out very soon, March 24th in fact, and obviously many fans are excited to experience the all-time classic again. But one thing is missing: limited edition chainsaw controller which you can use on your PS2. It's an incredible relic of a bygone era that we all really miss, and it turns out that the developers behind the remake actually wanted to make a new one, but ultimately didn't have the time.
Game informer recently spoke with Resident Evil 2 Remake director Yasuhiro Ampo and Resident Evil 4 Remake producer Yoshiaki Hirabayashi about a whole bunch of stuff, but obviously we're most excited about the chainsaw controller (thanks GamesRadar). "We wanted to make one, but we're already putting everything we have into developing the game," Hirabayashi said. "Perhaps we can look into that another time if the opportunity arises." Even if they're not working on one, there might be hope for a new one.
Obviously, the new controller will most likely be made for PC or PS5, but even if you want to get your hands on the original controller that came with the limited edition of the original Resident Evil 4, a check of eBay shows that you'll have to shell out a few hundred pounds for the fun.
Capcom recently revealed itself 12 minutes of Resident Evil 4 gameplay, and like everything we've seen of it so far, it looks damn good. The question remains whether the remake can fix it the franchise's biggest problembut whatever, it's still probably something to look forward to.