Johannes Fromholt is currently close to the frontline in Donetsk Oblast and has described the support that the UN provides.
"I am currently in Kurakhove, which is close to the front line. We are seeing heavy fighting, which has intensified even in the last week. We came here as part of a humanitarian convoy between UN agencies, to provide communities with humanitarian aid.
Of course, there is extensive damage; some cities in this area are 80 to 90 percent damaged, some even more. So in fact you could say they don't even exist anymore. Also on the way to Kurakhove, a missile attack occurred in a nearby town, killing three people and injuring 12.
It is important that we continue to support, as much as possible, the front lines with humanitarian aid. In Kurakhove where I am currently there are about 12,000 people in need. This humanitarian convoy is the first of twelve convoys going to the front line over the next five days.
In total across the country there are almost 18 million people, that is almost 40 percent of Ukraine's population in need of humanitarian assistance. And this includes the western parts of Ukraine, to a lesser extent, the center and the north, but mainly in the southern and eastern parts of Ukraine, where we also have the front line at the moment.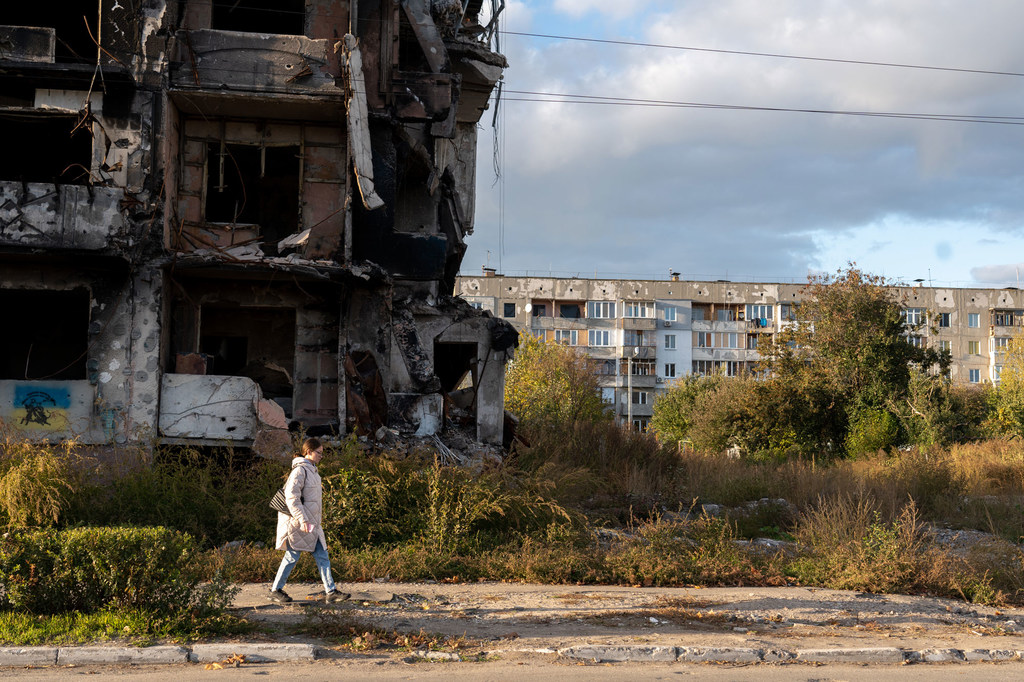 There are 5.3 million internally displaced persons in Ukraine and we know that around eight million people have also fled to neighboring countries.
Milder winter
Fortunately, it has been a somewhat mild winter by Ukrainian standards, but people still need to stay warm. They have received basic humanitarian aid such as food, hygiene items, winter clothes, solar lamps, because people are really staying down in the bunkers, especially in the areas where there is daily shelling.
These bunkers and cellars are naturally cold because there is no electricity in these front lines.
There has been a massive upscaling of the need for generators, water pumps and water systems in the last two or three months since the Russians began attacking and destroying critical infrastructure, which we have supported.
And there are people with incredible humanitarian needs on the other side of the front line in Russian-held territory. At the moment, the UN has not been able to access these areas.
As IOM, we support both the war-affected communities and the people who stay behind. But we also particularly support internally displaced people in regions further from the front lines.
So far, we have supported 102 collective centers with various types of relief to improve the living conditions inside the centers.
We have provided emergency protection kits for people staying in damaged apartments or houses. We have also distributed cash to over 70,000 people who are very close to the frontline. Indeed, this is an approach that the government would like other humanitarian actors to adopt.
Psychosocial support
Another issue is supporting mental health services and psychosocial support, especially for people on the front line, but also people who are on the move after the outbreak of war.
People are resilient and try to adapt, but after a while, of course, they need support to talk about their feelings and emotions. And this includes not only internally displaced persons, but also veterans and families returning from war.
One year into the war, it is important that we try to end it as quickly as possible.