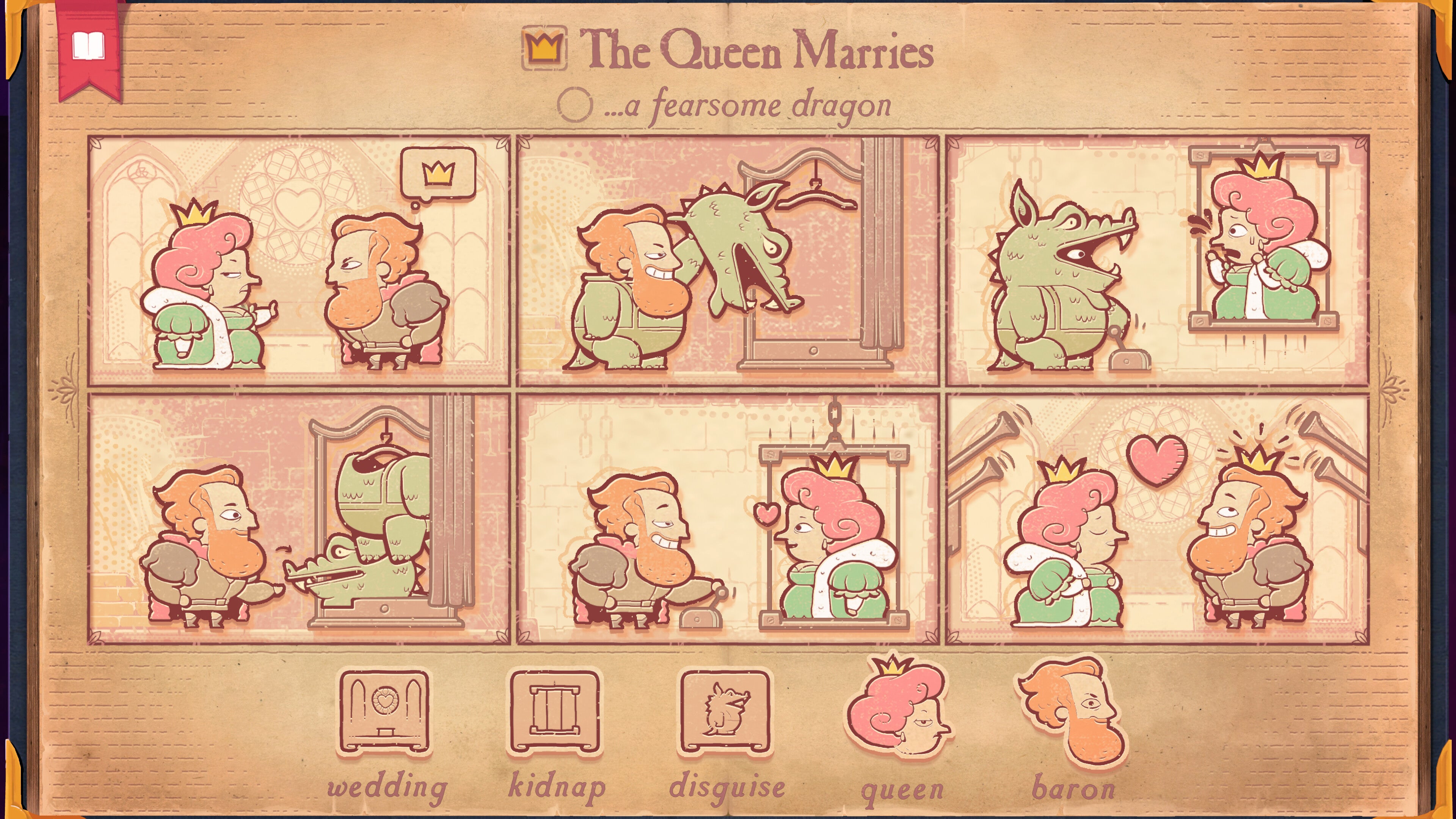 Storyteller, the puzzle game published by Annapurna-Interactive from developer Daniel Benmergi, now has a release date and is coming to PC and Switch on March 23rd.
Storyteller, which has been in development for quite some time (Annapurna was initially associated with it back in 2018), is described as a reactive story-making puzzle game.
Essentially, the idea is to build a coherent yarn on a page of comic-style panels, placing appropriate characters, backgrounds and plot devices to achieve a defined outcome, which can range from love stories to stories of revenge and betrayal. .
However, it is possible – and perhaps even more desirable! – to just mess around watching your own stories come to life through the charming Storyteller animations based on how you choose to create the scene.
It's all looking extremely promising, and we won't have to wait long for Storyteller's "once upon a time" – it's launching on Switch Online Store and a PC via Steam next Thursday, March 23.