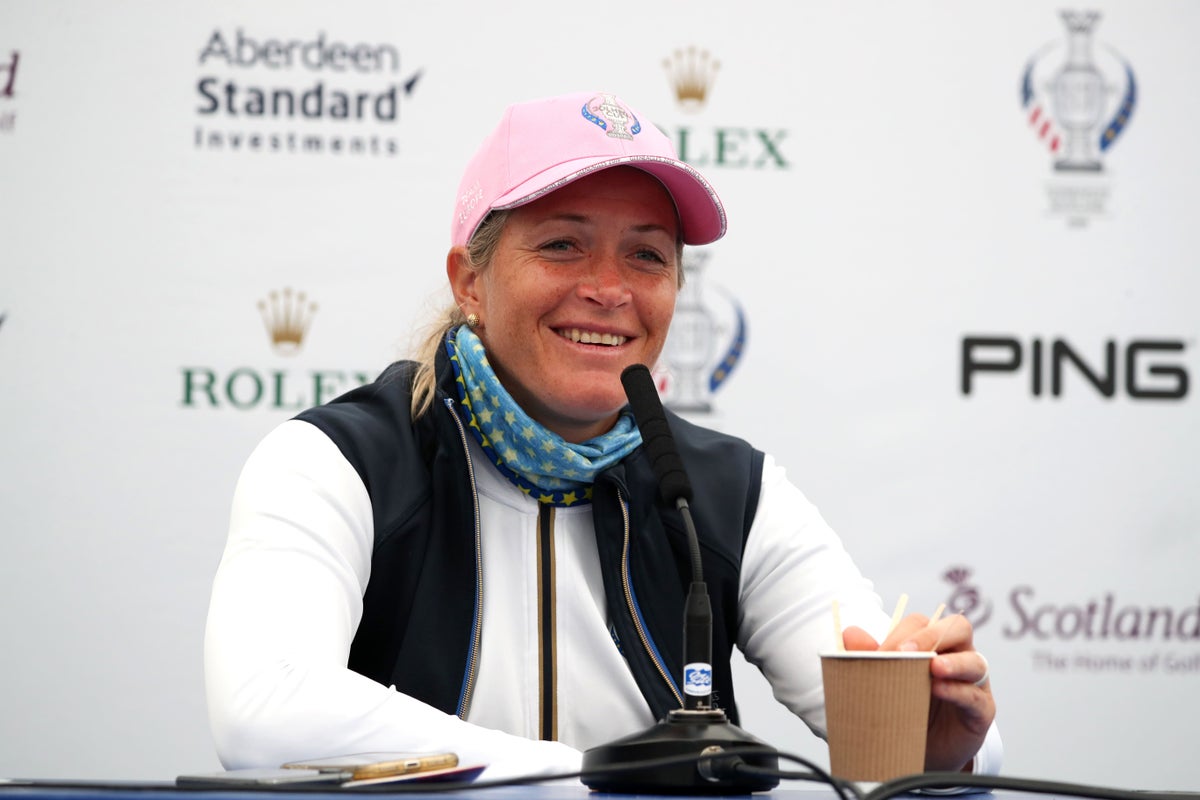 Solheim Cup captain suzanne pettersen believes Tiger Woods he did not intend to offend by surrendering Justin Thomas A bumper after leaving him behind during the Genesis Invitational.
Returning to high-level action for the first time since July last week, Woods could be seen handing the product over to Thomas as he exited the ninth tee in the first round.
Thomas threw the ball to the floor as Woods laughed and wrapped his arm around his playmate.
Woods, who faced criticism on social media after the incident, said at a press conference after completing his second tour: "Everything was supposed to be fun and games, and obviously that didn't happen.
"I'm sorry if I offended anyone in any way, shape or form. It wasn't meant to be like that. We were just making jokes about each other all the time and I think virally it wasn't meant that way, but it was different between us.
Speaking after being confirmed as Solheim Cup captain for each of the next two editions of the competition, Pettersen said: "I know. Tiger pretty good.
"I don't know Justin Thomas either, but I do know Tiger's sense of humor and it's probably just a childish joke between the two of them and I don't take it too personally.
"I think it was supposed to be a joke between the two of them and unfortunately some cameras caught it in the heat of the moment. I don't know, I don't think it was offensive in any way.
"I'm pretty comfortable with things like this. I'm sure it was meant as a joke, not to harass women in general."