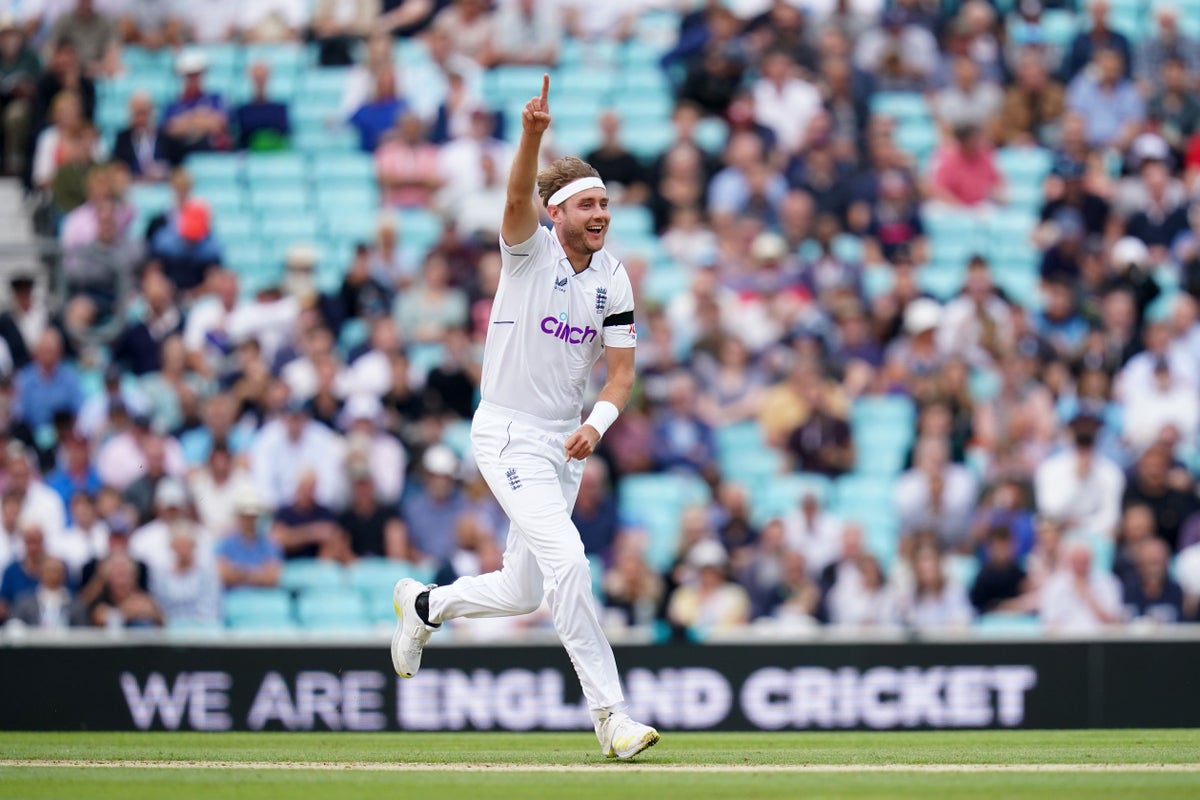 England forced follow-up after three small doors Stuart Wide It was the third morning in Wellington, before a stubborn start from New Zealand's opening players slowed their offensive.
Black Caps were sacked for 209 in the Basin Reserve to leave England ahead and allow 226. Ben Stokes to send the opposition directly in.
He eagerly accepted the UK's first sequel since August 2020, but Tom Latham and Devon Conway showed enough determination to reach the lunch break at 40 unscathed after 19 extras.
Broad had previously removed counterattackers Tim Southee, Tom Blundell, and Matt Henry to get the four-to-61 and give Stokes the option to bowl again.
Home captain Southee started the day rocking hard and often on the England offense and shone to add 50 to 31 balls. This included a three-six streak by Jack Leach and another to follow as he hooked Ollie Robinson into the crowd.
When he made his debut against England in 2008 and his fun came to an end with the arrival of Broad, he was four short of his career-best 77. After being knocked off the slender leg by Leach, a ball rose again and slid directly onto Zak Crawley on the midwicket.
With the door ajar, Broad took the chance to put together some regular numbers and finished Blundell's audacious stay with the 79 ball centered at 38, right in the middle of a crossbow shot.
Matt Henry was then well beaten by a short ball and fenced back on point, finishing the strokes after 53.2 extras. Stokes decided that with James Anderson so far unused and ready to lead with the new gun, his attack was enough to back up in the tank and go again.
But England's early breakthrough hunt went cold for the first time in the series as Latham and Conway held the line. Latham crossed the three lines to go to 27 points and Conway is playing defensively for 13 points.
England had little to shout about, with Conway poking Robinson right next to the leg groove and Leach wider than Stokes in the leg shift. Neither qualifies as a chance, but this one was just as good as before the end of the session.