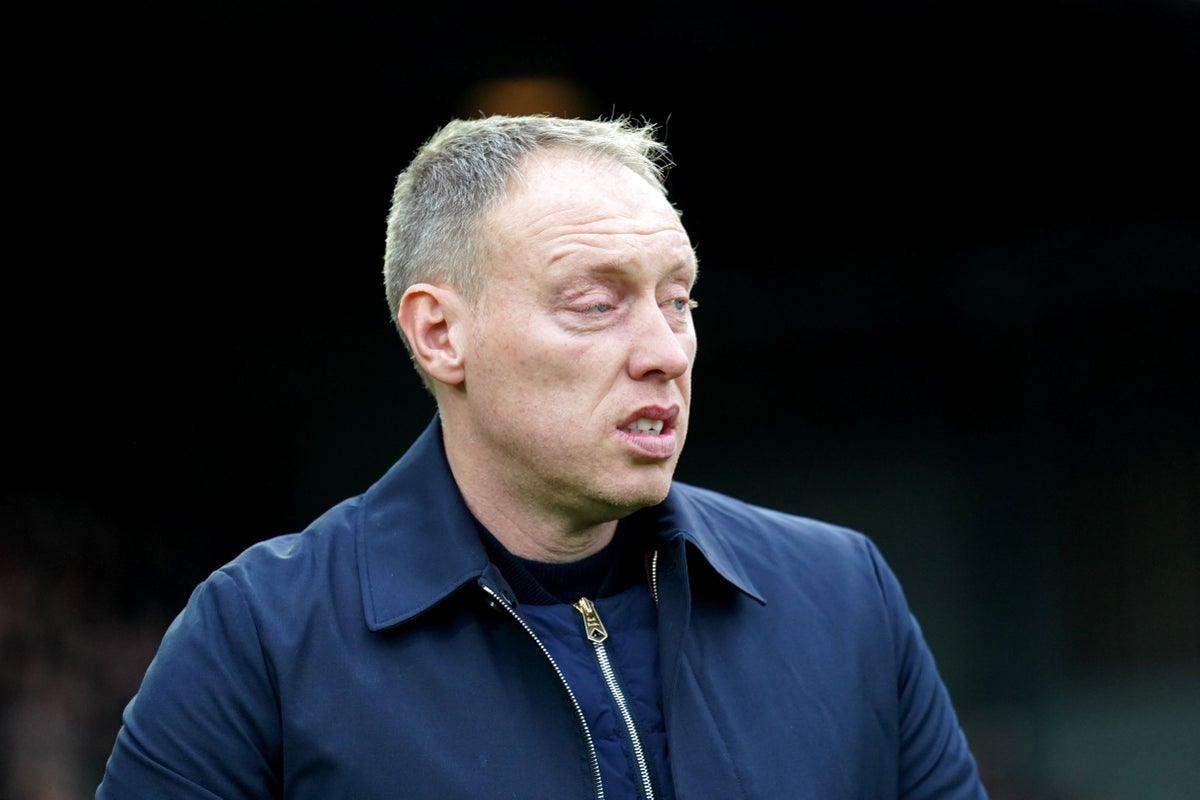 Nottingham forest boss Steve Cooper He says his club wrote to him. PGMOL to "stand up for ourselves".
Forest sent a file Howard Webb and the refereeing board is highlighting perceived refereeing injustices this season.
Sunday's 2-2 draw events EvertonIt turns out that a 1-0 loss to the Wolves and a 2-2 draw with Brentford before Christmas were included.
Cooper said, "We talked inside, do we need to get a little tougher? Do we need to take care of each other a little more?
"I don't know what the other clubs are doing… more or less?
"What I do know is that we are in a situation where we have to say something about how we feel.
"But it's not just a call and a groan. With detailed images and data.
"And it's not all negative. We don't complain about the referee's performance after a match, that would be shortsighted.
"Maybe it should be in a series of games for a while, as if you were judging me and the team.
"We must respectfully stand up on our own, but at the same time, we don't want to be crushed.
"We did this thoroughly and got things done, taking a few days to get feedback.
"Not everything has to be negative, it was a positive conversation when Howard Webb came in. Let's all try to help."
Cooper was recently visited by the new president of PGMOL Webb and said the meeting was productive.
Clubs were encouraged to provide feedback, and Cooper says Forest was particularly frustrated with the decisions made at the time.
"We haven't had a response yet. We've sent some feedback, I'm pretty happy to do that," he added.
"It's something PGMOL encourages. As with every club, Howard Webb and some of his staff visited us four to six weeks ago, but that was just a regular visit for him in his new role.
"One of the things he really encourages is feedback. We've reported how we're feeling right now, and we've done that for the first time this season.
"This is the first time the club has made a decision, whether it's through me, the sporting director or even more than him.
We are not a club that gives feedback every game, every week. We're definitely not complaining, we want to give feedback 1) to have some thought and 2) to have a good relationship that will help, and that's where we're at."
Forest midfielder Lewis O'Brien is in talks with MLS side DC United about a possible lease change.
O'Brien was excluded from the 25-man Premier League squad ahead of the proposed loan move to Blackburn on the last day of the January transfer window.
However, the paperwork was clumsily handled by the Championship club, and the EFL rejected Rovers' appeal to register him.
Now Wayne Rooney's MLS side has moved on to a loan deal.