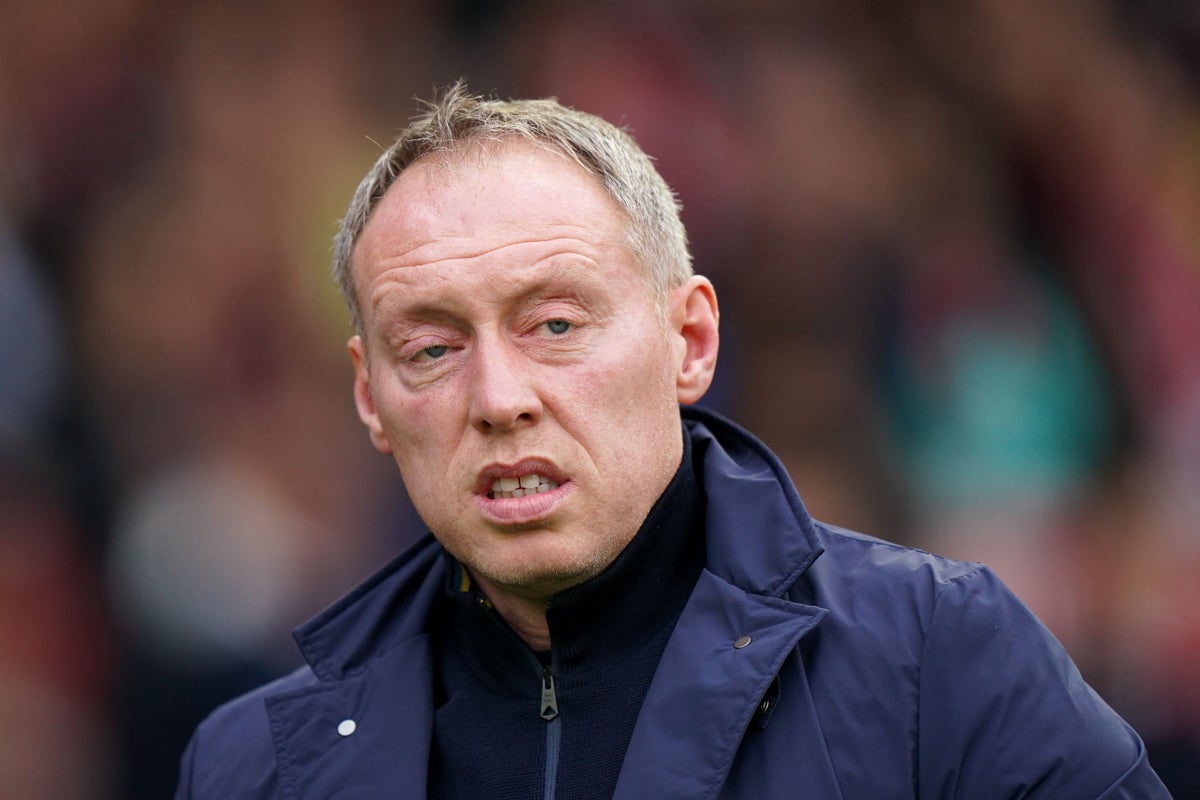 Nottingham forest boss Steve Cooper again criticized black burn For handling Lewis O'Brien's failed loan move on deadline.
The championship club lost this week its appeal against the EFL's decision to reject the lease move, as it failed to upload relevant documents in a timely manner.
O'Brien was then left in limbo as Forest did not sign him into their 25-man roster. Premier League team, so will have to look for a move abroad – possibly MLS – if he's going to play again this season.
Criticizing Rovers after the January transfer window closed, Cooper once again held back his opinion on how Blackburn handled things.
"Similar to what I said right after the transfer window, the lad was totally disappointed and so did we," the Welsh player said.
"I personally or anyone in the sports community have never heard a statement from Blackburn, an apology or what, I don't know. I don't think we're going to act like that.
"It is a complete mismanagement of a situation. We were annoyed by this and the courtesy of no calls or messages from anyone and I know some people at Blackburn on the football side as well.
"Let's say we don't treat a player or a club the way we're treated or Lewis.
"Sometimes you learn how not to treat people when you're on the other end of things like that, and that's where we are. We won't let Lewis down, others might fall, we won't either."
Blackburn insisted they were in contact with Forest.
In a statement to the PA news agency, a Blackburn spokesperson said: "During the complex legal issue of appeals, confidentiality between all parties was absolutely crucial to ensure that sensitive information that could harm the case was not lost. It was leaked.
"The club was in constant communication with Nottingham Forest and the player's representative throughout the entire process."
Cooper expects more bad news from a governing body as he thinks Forest will lose his appeal against the Premier League's decision not to let them add Steve Cook to their 25-man roster.
Cook was removed after the January window, but then Forest injured defensively and they tried to re-enter him on their roster, but the Premier League said no.
"It's still somewhat inconclusive, but frankly it doesn't look great, and to tell you the truth, it doesn't look like it will," Cooper said.
"I don't know the exact wording from the Premier League, but it's definitely out of the 25-man squad right now. It's sad, but that's what happened."
Forest still has injury issues ahead of his tough game against Everton at the City Ground on Sunday.
Renan Lodi casts doubt on a carry and could join the teams of Serge Aurier (calf), Ryan Yates (sickness), Taiwo Awoniyi (groin), Wily Boly, Scott McKenna, Cheikhou Kouyate, Moussa Niakhate (all hamstrings). Omar Richards (leg) and Giulian Biancone (ACL) on the sidelines.
Dean Henderson is still missing due to a thigh injury and will be out for a few more weeks.
Cooper added: "Dean is still a few weeks away, he had another scan earlier in the week. He's recovering, he's still on track with what his injury is, but there's a sign on the scan that he's not quite ready to come back.
"There's still a few weeks before he gets to the final stages of rehabilitation and training that should probably take us to the international break. I don't think we'll see him in training before the national break."