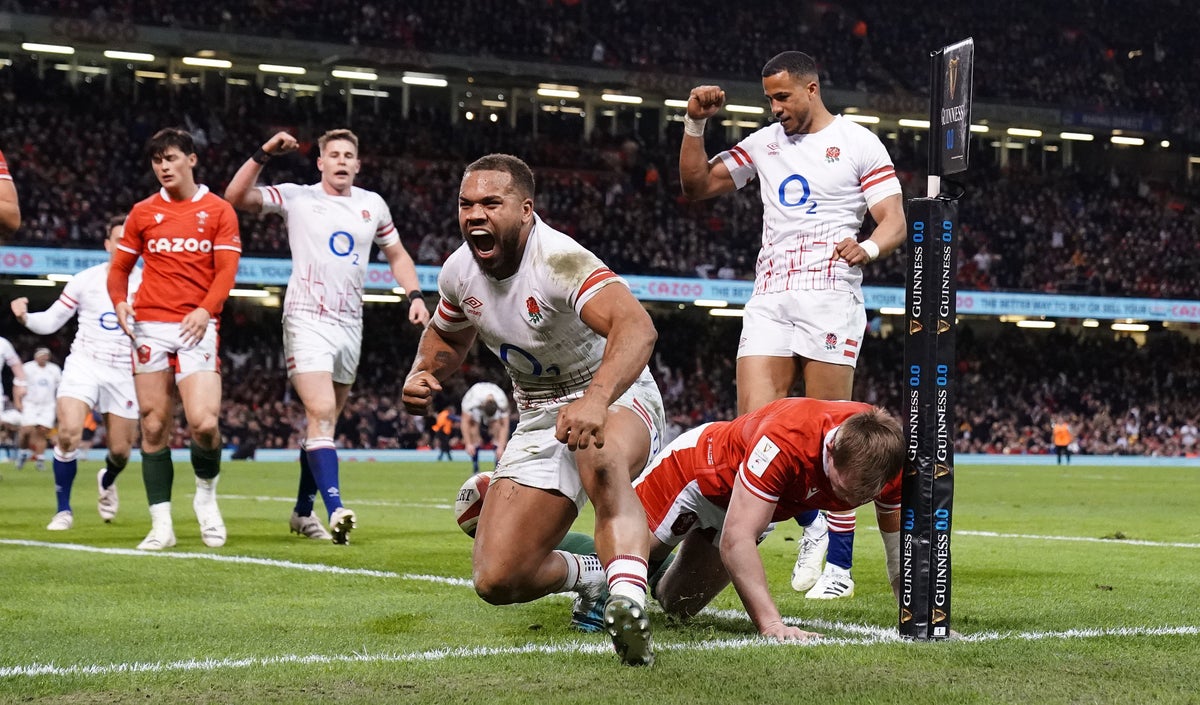 Steve Borthwick He then hailed the composure and intelligence of his players. England won for the first time Wales since 2017
England fell behind at the start of the second period at Cardiff, but Kyle Sinckler had an immediate response. sent them on their way to a well-deserved 20-10 Six Nations victory.
"The response from the players was fantastic after Wales made an interception attempt at the start of the second half," said head coach Borthwick.
"Wales took the game to a kicking competition and it turned into a real pressure battle. But the players adapted really well to win this pressure battle.
"The two halves were very different, but that tells me a lot about our players. How smart and calm they were on the pitch, you could see the reaction of the tryout.
"They've had this backlash before at Cardiff and have not responded, so this shows how the team has grown under Owen's (Farrell) leadership."
England led a tense 8-3 fight at the time-out as winger Anthony Watson's corner attempt gave them a narrow advantage.
But Louis Rees-Zammit's interception score gave Wales hope they can finish a turbulent week on top.
Wales' players had threatened to strike over several off-the-field problems before a peace deal was reached on Wednesday.
But England regained control with Sinckler's score, and Ollie Lawrence's late third attempt gave Borthwick's men a second win in three Championship games.
Borthwick said: "What we saw in the first half was an improvement in our ability to get the ball off the edge. You saw the ball speed up and we had a really well-executed trial.
"I'm very happy for the players and England fans – there was a fair league there.
"They helped the team a lot. The players showed great stamina and spirit and changed things tactically in-game. They kept fighting.
"I liked that it was an amazing Test match. It's a tough time for rugby in so many different ways right now and these Welsh players deserve incredible respect for what they've had over the past few weeks and for putting on a performance like this."
For the first time in 16 years, Wales, already defeated by Ireland and Scotland, were knocked down in their first three Six Nations matches, and a possible wooden spoon decision against Italy on 11 March in Rome is now calling.
Against the backdrop of off-field problems, the head coach Warren Gatland He said: "We were not making any excuses for what happened during the week.
"Preparing for an England v Wales game is not difficult. The week was tough, we know and understand that, but we weren't making any excuses."
Asked if the game in Italy is more important than ever, Gatland said: "The last thing you want to do is get the Wooden Spoon. That should be our focus from now on.
"Part of this Six Nation is about us thinking about the next six or seven months. We still have older players raising their hands and younger players who need some time off.
"We don't have a group of 30 or 40 people in the middle. We should marry the two of them together and start thinking ahead.
"Some of these young people need to be given more time together. You can't coach experience."