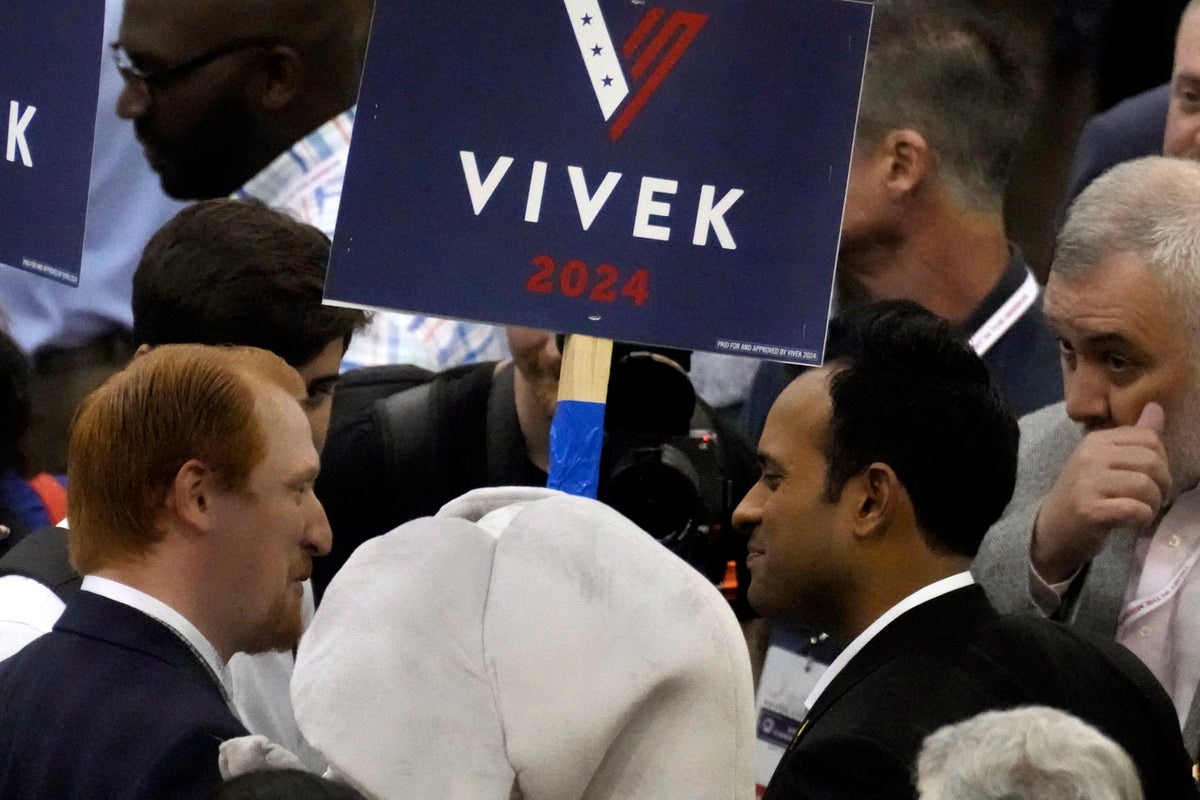 South Carolina Republicans on Saturday elected Drew McKissick as its chairman for a fourth term at a convention where some of the party's 2024 presidential hopefuls pitched to voters in the southern primary state.
McKissick has led the party since 2017 in a state where the GOP holds every statewide elected position, all but one seat in the US House and control of both legislative chambers. He defeated three challengers. Party officials said in a release that under McKissick's leadership, "more Republicans than ever before" had won the election.
None of South Carolina's presidential candidates, former UN ambassador Nikki Haley and US Sen. Tim Scottattended the meeting at Lexington, a suburb of Columbia, the capital.
Scott, who entered the race on Friday, sent a video that was played for the delegates, and a political action committee that supports him sponsored a breakfast for them.
"The GOP, the party of great opportunity, is actually the dominant party in our great state, because of people just like you," Scott said. He encouraged activists to come to his formal campaign launch event Monday in North Charleston so they could be "part of South Carolina — and hopefully American — history."
If elected, Scott would become the first black Republican president.
Haley, a former governor who launched her campaign in February, did not appear in person or by video. She got a mention from the podium when a McKissick rival noted that Haley had resigned as governor before the end of her second term to join the Trump administration as a UN envoy.
The GOP's 2024 field is expanding, with Scott, Haley, former President Donald Trump and former Arkansas Gov. Asa Hutchinson already running. Another hopeful, entrepreneur and 'anti-woke' activist Vivek Ramaswamy was the only candidate to address the convention in person.
In a video, Trump said that "now is the time to complete our mission and finish what we started" and "oust Joe Biden from the White House." A video from Never Back Down, a superpolitical action committee supporting Florida Gov. Ron DeSantis as he prepares to enter the race, showcased DeSantis' background, including his military service and ongoing disputes with the Walt Disney Co., and said the governor has " refused to let Disney push us around."
Last week, Disney announced it was scrapping plans to build a new campus in central Florida and move 2,000 employees from Southern California to work in digital technology, finance and product development. The decision followed a year of attacks from DeSantis and the Florida Legislature as the company opposed a state law banning classroom lessons about sexual orientation and gender identity in early grades. Disney filed a First Amendment lawsuit against DeSantis and other officials last month.
Given its prominent status on the nominating calendar, South Carolina has drawn a number of GOP presidential candidates for months.
Trump visited in January to roll out his leadership team in South Carolina, which includes Gov. Henry McMaster and U.S. Sen. Lindsey Graham. DeSantis made his debut trip last month, drawing hundreds to two events. Former Vice President Mike Pence has repeatedly come to a state where the support of white evangelical Christians is crucial.
Trump's support in the state has remained high since his primary victory in South Carolina helped him to the nomination in 2016. But Tyler J. Corn, who leads the Young Republicans of Greater Spartanburg, said he has little doubt that those who say they support the former president will actually vote for him when it comes time to do so next year.
"I think there are a lot of people who realistically say they love Donald Trump who will probably vote for Ron DeSantis, because I think a lot of people think he's a proven winner, and the president, they're a little more concerned about that," said Corn on the sidelines of the convention. "I've even heard people say, 'Yeah, I love Donald Trump, I just don't love the way he always says things.' And I haven't heard that complaint with Ron DeSantis yet." ___
Meg Kinnard can be reached at http://twitter.com/MegKinnardAP
[pub1]