The countdown continues until DC's favorite champion returns to theaters in time Shazam! Wrath of the Gods. Ahead of the film's release, Collider has learned that the superhero sequel is set to run at 2 hours and 10 minutes, just two minutes shorter than its predecessor.
Director David F. Sandbergalso directed the first film, Shazam! Wrath of the Gods Played by Billy Batson, there is a lot of action Asher Wrath and Zachary Levy. The film tells the story of Billy, a foster child who quickly transforms from an average teenager to a superhero when he says "shazam". Extending their powers to their adoptive siblings, the film sees the family on a journey of balancing teenage life with their superhero powers. Shazam! God's wrath also introduces the daughters of Atlas as ancient gods determined to reclaim the powers stolen from their father, endangering not only Billy and his family, but the entire world. The expected sequel has also landed Freedom seen in China.
Ironically, carrying the weight of the world on his shoulders weighs heavily on Billy, who has fought so hard to find his place and his family. When asked what kind of journey the family will take in the upcoming film, Sandberg told Collider,
"In the movie, Billy – Shazam – he's trying to keep the family together, but everybody's doing their own thing, (and) they haven't learned to work together. Especially as Freddy, he's just like, 'Yeah, I'm a superhero myself.' i will be Why do we have to do everything together?' So the movie is about them having to learn to work together and be a superhero team."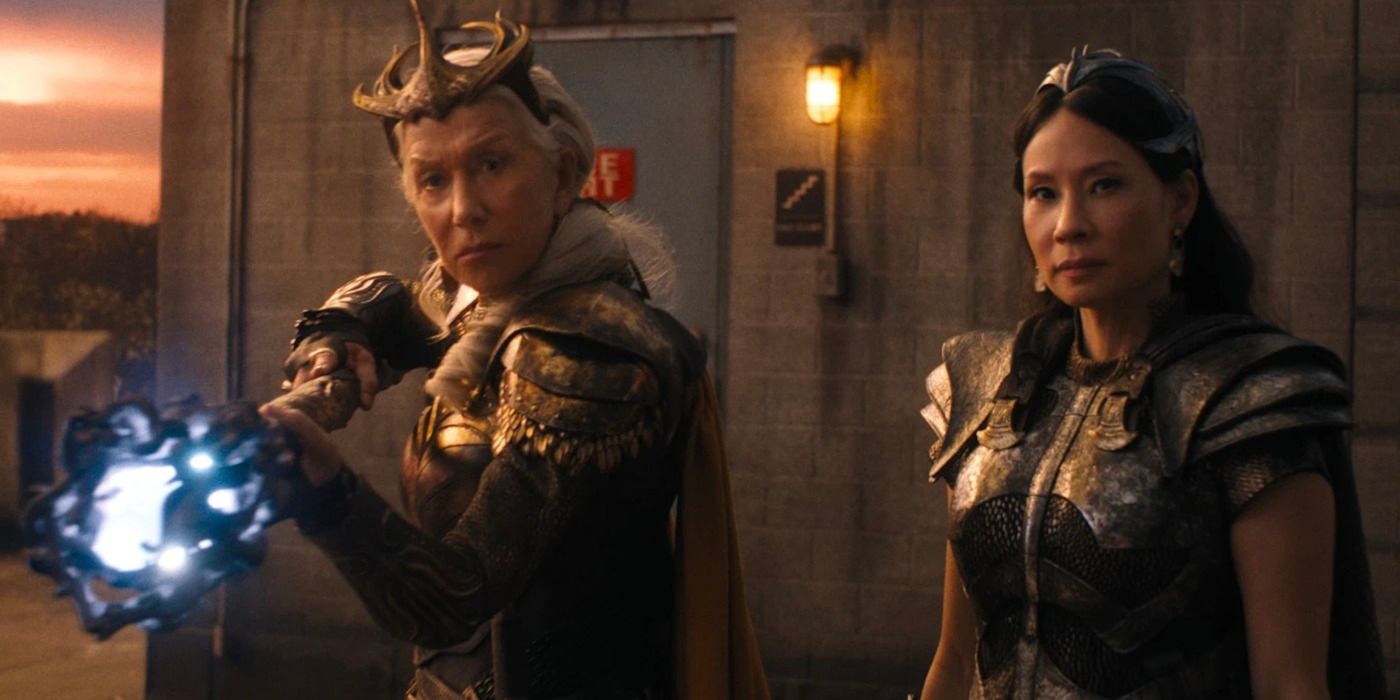 RELATIONSHIP: The new Shazam! The Wrath of the Gods poster shows the hero ready for battle
"Shazam!" It was admired by critics and audiences
previously, Shazam! It received critical and audience acclaim for bringing some light to DC's otherwise rather dark film schedule. From whom trailer, this sequel seems destined to follow a similar path with a crass humor into the bones of the characters. While the boy's heart angle is definitely part of the sequel, it offers some more serious moments. "It's just like, 'Wow, I'm going to be a superhero!' Sandberg previously explained. "He (Billy) actually has to take some responsibility and save the world this time." Given that DC is known for its ability to tackle the hard side of both life and heroism, it seems like there's a lot in store for viewers.
The film comes amid uncertainty over DC's future, following a reshuffle of epic proportions. Man of steel 2was set to see the return for Henry Cavilland Patty Jenkins' A wonderful woman 3 hit the ax. Despite some dark days, things are looking up in DC Shazam! Wrath of the Gods with the first in a line of releases for the studio this year Flash and Blue beetle hot on the heels.
You can watch as Billy and his friends take center stage Shazam! wrath of the gods, In theaters March 17. In the meantime, you can watch Collider's interview with director Sandberg below: