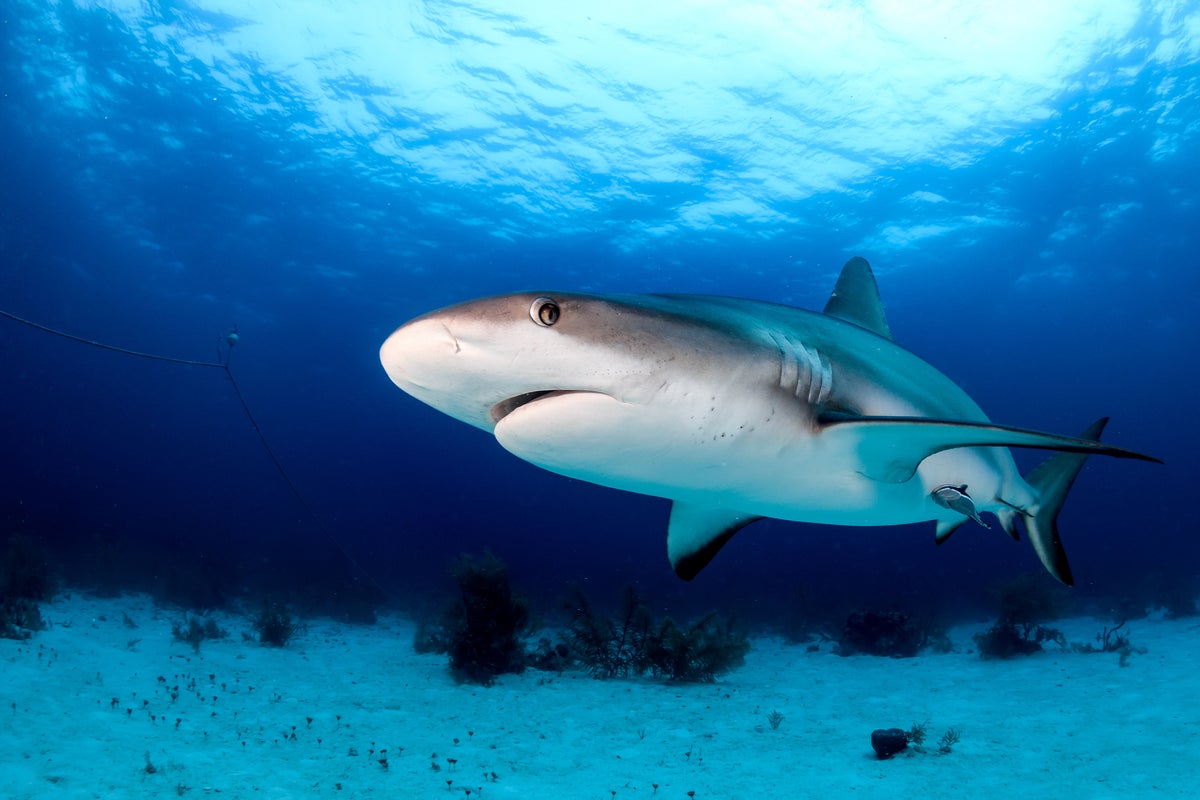 A shark tore off the leg of one Connecticut woman in an attack while snorkeling off the coast of the Turks and Caicos Islands in The Caribbean.
Officials say the 22-year-old was in the water off the Blue Haven Resort on the island of Providenciales, which is part of the Turks and Caicos chain.
An employee at the resort called an ambulance for the woman, who was snorkeling with a friend, Royal Turks and Caicos Police said on social media.
The employee told police the victim "had his leg bitten off by a shark," said the release, which now appears to have been removed from Instagram.
The victim was transported to Cheshire Hall Medical Center in Providenciales where she remains in a serious condition, CNN reported.
Big Blue Collective, a water sports company in the Turks and Caicos Islands, confirmed the attack in a Thursday's statement to the news agency..
"The calm, quick and measured response of one of our captains and office teams meant that the victim was removed from the sea and sent in the ambulance in 15 minutes, saving them from a potentially life-threatening situation," the statement said.
The victim and her friend were on a private trip when the "unfortunate" attack, which the company says was "what is known in diving circles as a case of mistaken identity."
The company said it believes the attack was carried out by a Caribbean reef shark.
The University of Florida's International Shark Attack File states that in 2022, 108 shark-human interactions were observed, with 57 being unprovoked bites and 32 being provoked bites.
There were nine deaths globally, five of which were classified as unprovoked. The United States led the world with 41 shark-human interactions, with one fatality.
The university says Florida has topped their data "for decades" and in 2022 the state saw 16 shark bites, representing 39 percent of the U.S. total and 28 percent of the global total.
[pub1]