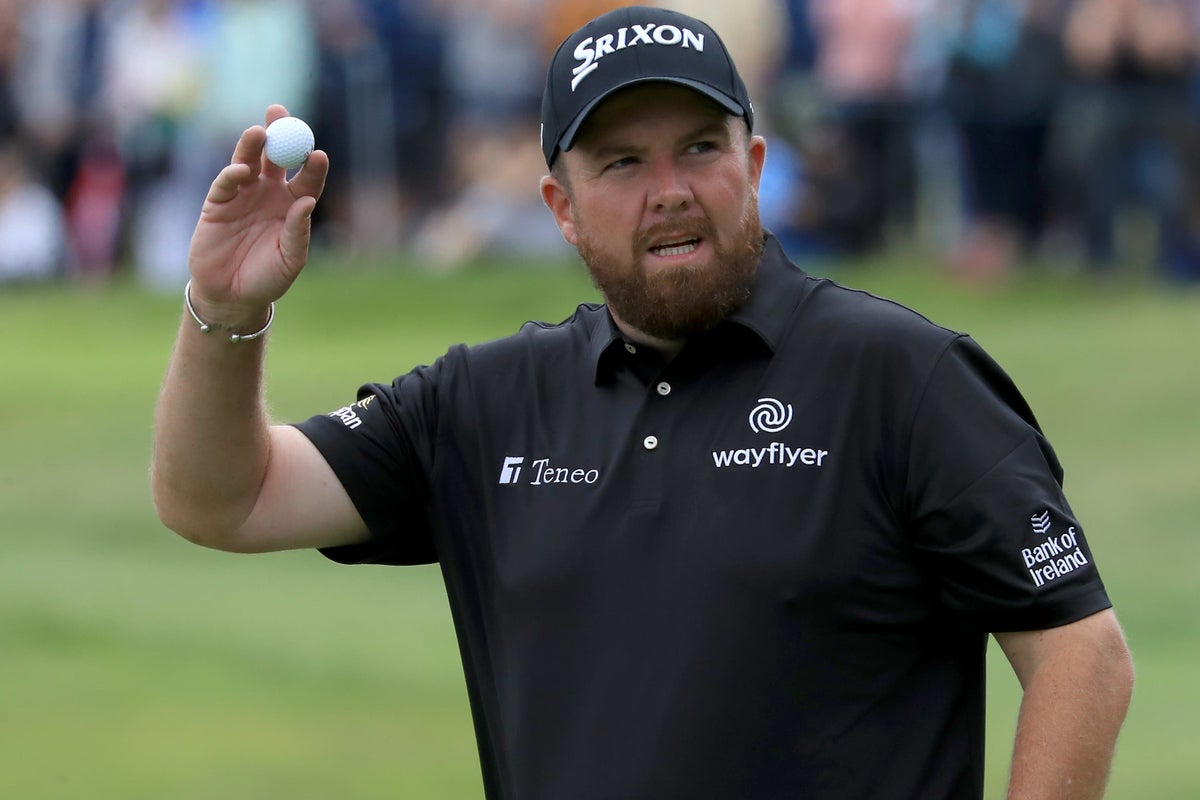 Shane Lowry believes the bad luck that derailed last year's victory bid has already paid off honda Classical.
Lowry was caught in a sudden downpour at hole 72 and failed to capture the fifth pair, as Austria's Sepp Straka did to take the lead in the leading group.
The former Open champion felt that being caught in heavy rain was "as bad a break as I've had in a while", but BMW had a successful season in the PGA Championship that included a draw for victory and third place. Masters.
"Last year's runner-up was frankly very disappointing," Lowry said at a pre-tournament press conference ahead of the Honda Classic this week. Palm Beach gardens.
"I had a two-hit lead with five to play. I didn't think I did much wrong in the last five holes here, which is hard to do because it's such a tough part of golf and I ended up losing to Sepp.
"It was disappointing at the time, but I remember it kicking off a nice, consistent run of golf for me and I played well going to the Masters back then and things like that. It gave me a lot of confidence for the year ahead."
Asked about the 18th hole in last year's final round, Lowry added: "The tee was one of the holes I stood on and the downpour started, and I can already see Sepp 330 yards down the middle of the turf.
"Yeah, if it hadn't rained, I would probably have made a birdie and made it to the playoffs, but it wasn't a God-given right to win.
"Yes, it was a bad break, but those are the times you get in golf. I was hoping that at some stage during the year he would pay me back. I had a good year last year, so yeah, whatever.
At the tournament, which featured 18 players from the Saudi-backed LIV Golf Invitational Series, Lowry described the BMW PGA Championship victory as "for the good guys".
This was also the first qualifying event for this year's Ryder Cup, although Lowry is keen to make his way to the European side. Rome After making his debut in Whistling Straits with a record 19-9 loss, he took a diplomatic approach when asked if LIV players would be a good fit for the team.
"I can't sit here and say if they should think they should because as it stands now, I might be on one or two or more teams in September," Lowry said.
"I don't know if they should or shouldn't. This is how I am now. But even if I have an opinion, I can't say for sure because if I'm part of the team and there's bad blood out there, it doesn't bode well for the team.
"I am totally into Team Europe and the Ryder Cup and will do everything I can to be a part of something that will be special in September.
"With or without the kids involved in it, if we stand there with the Ryder Cup trophy on Sunday, I'll be a happy, happy man."
UT3YL
NM5NG
OQ7KP
CL4PF
CP4UH
CC2MW
KJ9VT
FT5JW
NX1YR
AI8WK
BO8NK
ZO5ZZ
PS9CC
DD6AT
EH8CM
OL6JP
DW8CG
LQ9PT
EV8JE
EP4IB
HF3QJ
HP5XI
VY7FV
PA8PX
YR8GN
MA8SO
ZV7VJ
SC9NY
WU0UT
DW4OZ
DF8XB
MH4YG
TL1LI
MW6NY
QC0OK
NK5QI
UV2DH
ID3SG
PR9ES
OI0OI
FL2YJ