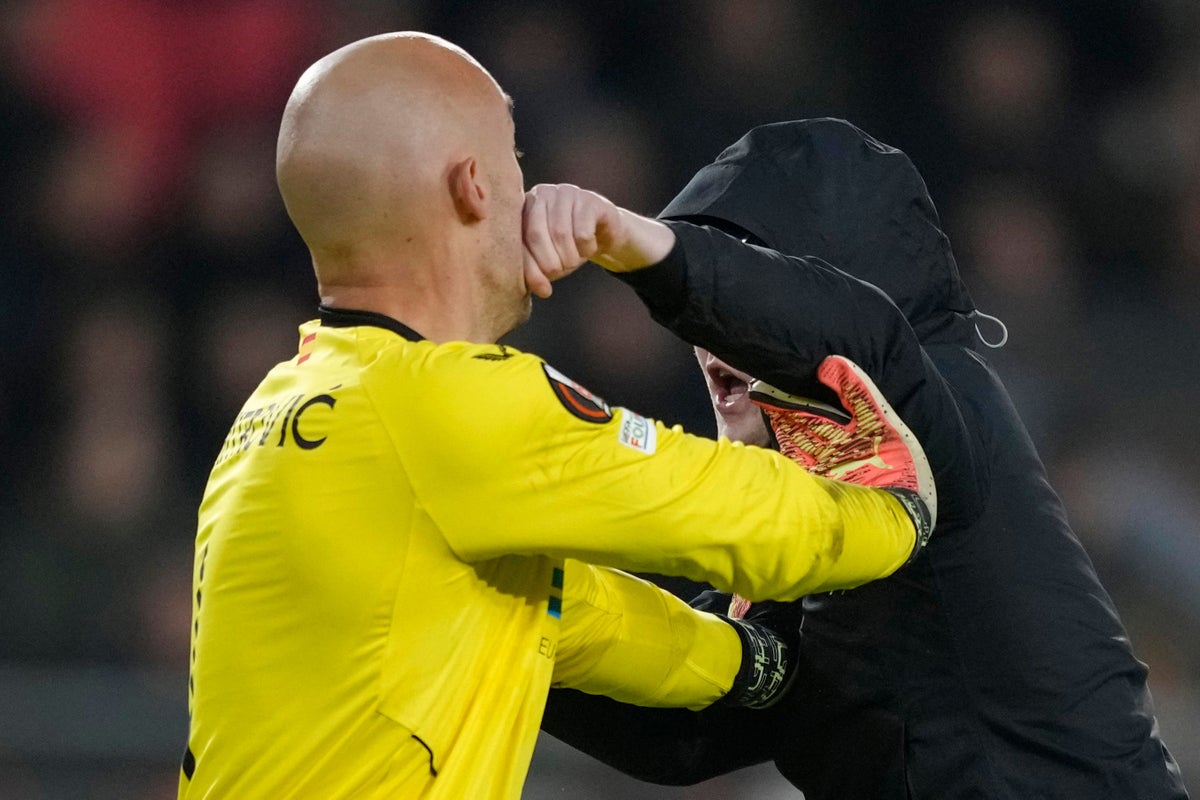 Seville Goalkeeper Marko Dmitrovic was attacked by a fan while his team was doing it. Europa League clash with PSV Eindhoven on Thursday.
In the last minutes of the play-off games, a fan running onto the field punched the Serbian goalkeeper.
Dmitrovich, who cast a spell for a short time, Charlton Early in his career, he wrestled the field invader to the ground before officials arrived to take the individual away.
Despite a 2-0 loss in the second match, the goalkeeper finished the match as his team progressed 3-2 on aggregate.
"He came and pushed me from behind," Dmitrovic told reporters after the game, according to Sevilla's website.
"He was probably angry with the result and already a little crazy. He tried to hit me and I managed to grab him and wait for security to come.
"It's not nice to see that in football. It shouldn't happen and I hope these things get well punished from now on."