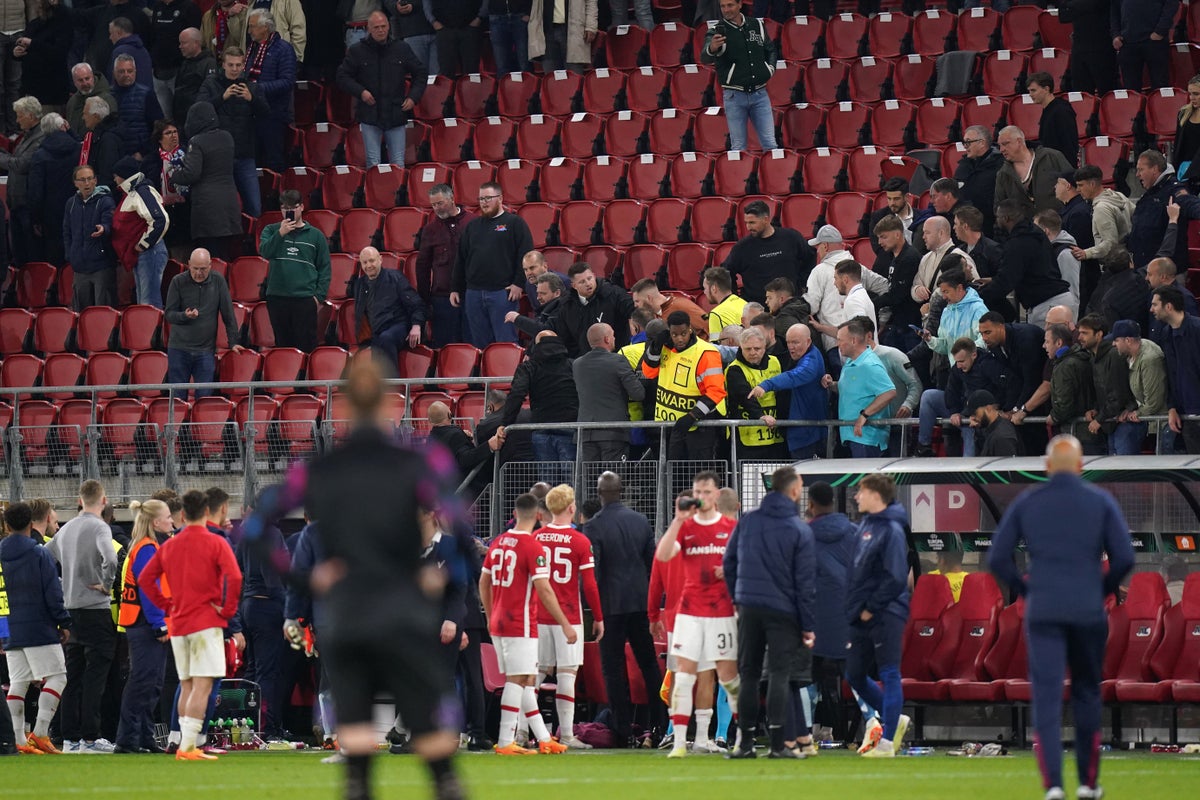 A total of 26 men involved in attempts to attack family and friends West Ham Last week, players in the Netherlands informed police that seven people were detained but ten were sought, Dutch media reported on Wednesday.
Dutch police used a television program on Tuesday to ask for help in spotting the hooligans and showed footage of the suspects involved in the attack at the conclusion of Thursday's meeting. European Conference League semi-final rematch between AZ Alkmaar and the London club.
Dutch police determined that 24 fans were suspects in the attack, which appeared to be premeditated after the home team lost the match at the AZ Stadium in Alkmaar. More people than believed to be involved have reported to the police, but ten of the initial list of 24 are still wanted.
Police gave those involved Tuesday time to report that their footage was not shown on a national television programme. "Opposite opinion" (investigation requested), publications calling for the identification of criminals, suspects, missing persons or unidentified bodies caught on camera.
"There were people we didn't look for initially but were afraid they were in one of the photos," a police spokesperson said. Algemeen Dagblad newspaper. "So it's not like they're all automatically suspected of overt violence."
Photos taken by security cameras of the ten people involved in the attacks were shown on television on Tuesday. It has also been published on the program's website (opsporingverzocht.avrotros.nl).
The home fans jumped over a fence and at the final whistle attacked the West Ham unit sitting in a reserved section behind their team's bunker at AZ Stadium.
A fight ensued when West Ham players, including Captain Declan Rice, tried to intervene, and several came to the aid of their relatives and friends under threat.
An underage boy kicked a West Ham player, the TV show showed him while hiding his face.
The attack was condemned by AZ Alkmaar, who described the actions of its supporters as "shameful".
The municipality of Nijmegen, meanwhile, has banned A-Z fans from attending Sunday's Dutch league match against host NEC.
Bans on travel support are common in the Netherlands to prevent potential stadium violence.
Reuters
[pub1]