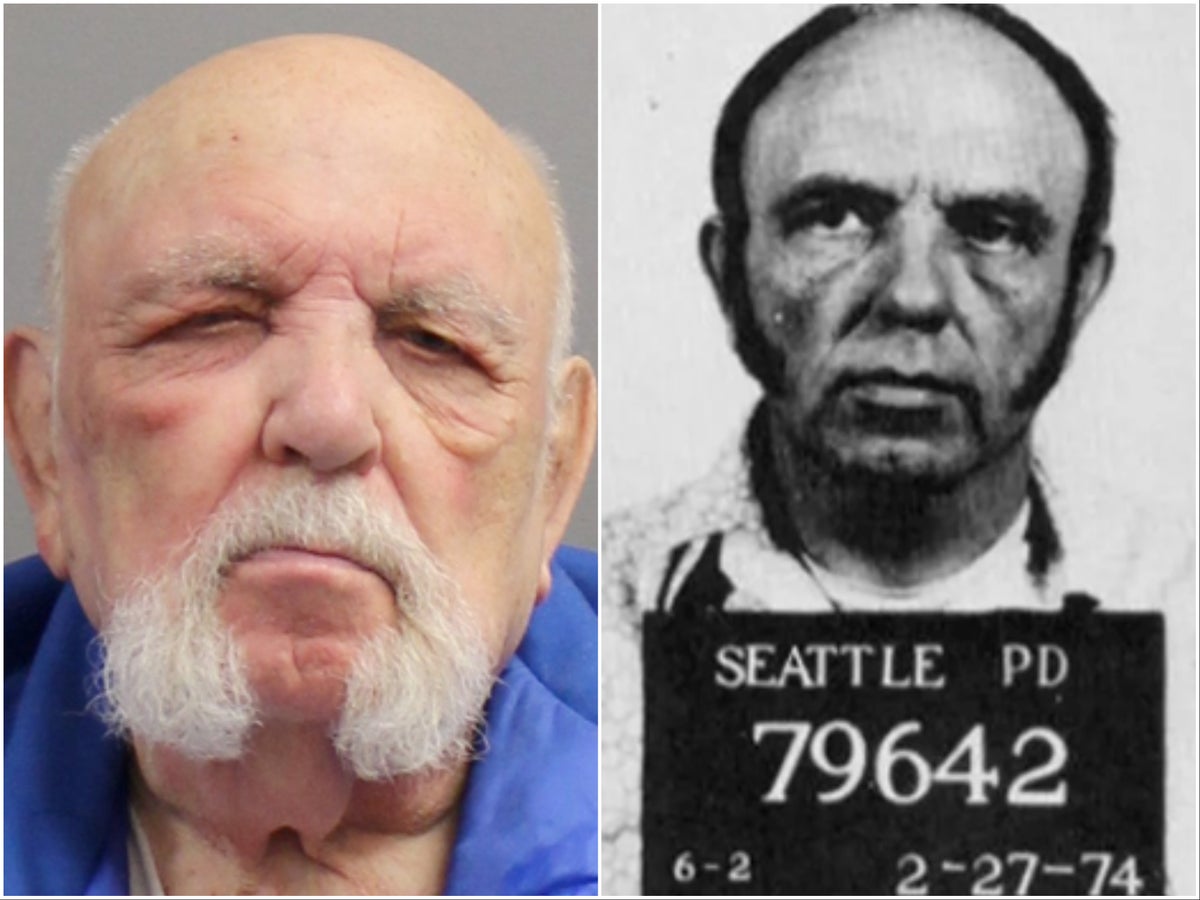 Serial killer Harvey Carignan, known as "The Want-Ad Killer" and "Harvey The Hammer," has died of natural causes at the age of 95 in a Minnesota prison, according to a report.
Carignan used wanted ads to lure women away – he would then rape and murder them with a hammer. He died earlier this month, according to TMZ.
He was initially sentenced to hang in Alaska for the attempted rape and murder of a woman in 1949 while stationed in Anchorage with the U.S. Army, but the conviction was overturned in 1951, according to KFGO.
He served another nine years for assaulting another woman before being paroled. Between 1952 and 1960, he served his time on the prison island of Alcatraz outside San Francisco, according to Times-Tribune.
In 1975, he was sentenced to life in prison after killing two women – Eileen Hunley and Katherine Schultz. He claimed during the trial that God had ordered him "to kill harlots and harlots". He pleaded insanity, but was found guilty.
Hunley disappeared in August 1974 and her remains were found five weeks later. She had been raped with the help of a tree branch and her skull had been crushed by several blows.
Carignan confessed to killing Schultz, having committed the killing after picking her up in south Minneapolis in September of that year and driving to a deserted area. She was badly beaten and her body was found in a cornfield.
Like Ms Hunley, her skull had been smashed in with a hammer, leading to the nickname 'Harvey The Hammer'.
He allegedly killed at least five women before spending the rest of his life behind bars. He has previously served several years in prison for burglary and parole.
Leslie Laura Brock was found dead in Washington on October 15, 1972, after being struck in the head several times. At least one person said they had seen her get into Carignan's truck, according to researchers in the Department of Psychology at Radford University.
Kathy Sue Miller, 15, saw a wanted ad from Carignan near his gas station in May 1973. When she showed up, he raped her and killed her with a hammer. Her remains were found months later when two boys were out hiking on the Indian reservation north of Everett, Washington. Her body was covered in plastic and she had hammer holes in her skull, the researchers said.
A lack of evidence led to Carignan not being charged in the deaths of Ms Brock and Ms Miller, despite being the prime suspect, according to KFGO.