Key events
Again in the finance committee Jeremy Huntchancellor, says the UK needs a long-term growth rate closer to 3% than 2%.
This will require structural changes, such as investment in skills, he says.
That's why Michael Barber is doing a skills review.
It is also important to have a stable source of cheap energy, he says. That's why Sizewell C is moving forward.
And he says there is a long-term plan for the UK to become "the world's next Silicon Valley".
German government dismisses Boris Johnson's claim he wanted Ukraine to 'fall apart' as 'nonsense'
Boris JohnsonBerlin dismissed as "complete nonsense" that Germany wanted Ukraine to "go down" quickly after the Russian invasion, PA Media reports. PA says:
The former prime minister, who was in office when Vladimir Putin's troops invaded in February, said Germany wanted Ukraine to lose quickly, rather than a protracted war, for "all sorts of sound economic reasons".

But a spokesman for the German government Steffen Hebestreit strongly denied his comment on Wednesday.

"We know that the highly entertaining former Prime Minister always has a unique relationship with the truth; this case is no exception," he said, according to German media.

Berlin moved quickly to send weapons to Ukraine after Moscow launched its invasion, a spokesman for Chancellor Olaf Scholz said, noting that "the facts speak against [Johnson's] requests".

Switching to English, Hebestreit added: "This is complete nonsense."

The German ambassador to the UK tweeted the official's rejection of Mr Johnson's claim, which will not help UK-German relations.

Johnson previously told the American television company CNN: "The Germans, for various sound economic reasons, really did not want it… I will tell you one terrible thing – the German position was at one stage that if it were to happen, which would be a catastrophe, then it was better for the whole thing to end quickly and for Ukraine to collapse.

"I couldn't support it. I thought that was a catastrophic way of looking at it, but I could understand why they thought and felt that way."

The former prime minister also said that France denied "until the last moment" that Russian forces had crossed the border.

"This was a big shock. We could see the buildup of Russian battalion tactical groups, but different countries had very different perspectives," he said.

"Don't doubt that the French were in denial right up to the last moment."
This is from Miguel Berger, German Ambassador to Great Britain.
Back to the finance committee, i Jeremy Hunt says it has broadly hedged capital spending in cash. But it doesn't go as planned.
The Partygate hearings could return in the new year after adjournment No 10
The Privileges Committee inquiry into whether Boris Johnson misled the Commons could be delayed until January after No 10 finally handed over hidden evidence relating to Partygate four months after it was requested, my colleagues Rowena Mason and Aubrey Allegretti report.
Q: What did you think about the delay in introducing a cap on social care spending for adults?
Hunting says he supports Dilnot's reforms.
But he referred to the pressures on the NHS caused by the pandemic. There are 7 million people on waiting lists. And those waiting lists can't be reduced if they're postponed, and the release is still a problem.
Therefore, the government decided to prioritize reducing late dismissals, he says.
He says there is an "extreme situation" facing the NHS and the care system. That is why he considered it right to address it in the autumn press release.
Hunt refutes a briefing that would have vindicated the Sunday Times that the government wanted a Swiss-style Brexit deal
Jeremy Hunt he is now giving evidence to the finance committee.
He begins by talking about a story in the Sunday Times suggesting the government wants a Swiss-style Brexit deal.
He says he does not want to move away from TCA, the trade and cooperation agreement for Brexit. He says it was his position as chancellor.
But he thinks technology could make it easier to conduct checks.
Q: But did anything you say lead to the Sunday Times story?
Hunting underlines its support for TCA.
Q: But you can't rule out the possibility of escaping rabbits that led to that story?
Hunting he repeats his claim that he has said nothing to justify the claim that the government wanted to renegotiate the trade agreement.
He does not deny that he spoke to the Sunday Times before the story was published.
Jeremy Hunt will face questions about the Commons finance committee's autumn statement
Jeremy Hunt, the chancellor, is due to give evidence to the Commons finance committee at 3pm on the autumn statement. The chancellor usually gives evidence after a budget or budget-type event, and it is likely to be a wide-ranging (and hopefully revealing) meeting.
It's also the first big outing for Harriett Baldwin, the board's new president.
The committee wanted to hear from Kwasi Kwarteng after his mini-budget, but he refused to attend. During his short time as chancellor, he never got to speak to the board at all.
Braverman 'doesn't understand asylum policy', Cooper says after Home Secretary struggles with committee question
Suella Bravermanthe Home Secretary, gave evidence to the Commons Home Affairs Committee this morning and was stabbed by a fellow Tory, Team Loughtonon asylum policy.
Braverman said she wants to ban people who enter the UK illegally by crossing the English Channel in small boats from seeking asylum. The government has already increased penalties for people who enter the UK illegally in the Citizenship and Borders Act.
When asked how people should claim asylum in the UK, ministers routinely say they should use the safe routes available to them. Braverman used the same sentence in committee this morning.
But Loughton asked Braverman to explain what safe routes would be available to a teenager in Africa fleeing civil war and religious persecution. Braverman he could not answer. Eventually she passed on the question Matthew Rycroft, Permanent Secretary at the Ministry of the Interior, who said that perhaps UNHCR could help. But he continued: "But I accept that there are some countries where that would not be possible."
Yvette Coopershadow home secretary, said the exchange showed Braverman "doesn't understand his own asylum policy".
Sunak appoints a lawyer to look into allegations of bullying Raab
Rishi Sunak has appointed a top employment lawyer to investigate official complaints against his deputy prime minister, Dominic Raab, who has been accused by multiple civil servants of abusive behavior in several government departments, my colleagues Pippa Crerar and Henry Dyer report.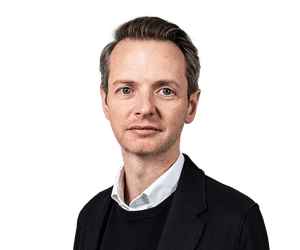 Ben Quinn
Calls for the Scottish independence movement to put aside their differences and unite after judges said Holyrood could not hold a second independence referendum outside the Supreme Court were made by an MP from the party that has become home to former members of the Scottish National Party (SNP).
Neale Hanvey, a former SNP member and now Alba MP, said the ruling was a defeat in one respect, but it was also a useful point of clarification to show that "all avenues within the union have now been exhausted". He said:
Now we must unite as a movement. So we need to stop the charade or another term, let's vote for us again for another term for the SNP, because the reality is that there are people in the Conservative Party who support independence, there are people in the Liberal Democrats who support independence, in the Labor Party there are many members who they support independence, and there is, of course, the Alba party.

The reality is that many of them will not vote for Nicola Sturgeon's party because of some very controversial policies she has put forward.
Hanvey said it was important to "separate" the independence plebiscite issue from the SNP.
Alba was founded in March 2021 by former Scottish first minister and SNP leader Alex Salmond, and has attracted a number of MPs from Scotland's ruling party amid fissures in the independence movement over referendum strategy, centralisation, transgender rights reform and the issue of Salmond's role in the politics.
How the referendum is happening now has been "challenging", Hanvey admitted. He said a "wildcard" poll would risk running into the same problems facing the Catalan independence movement, while a plebiscite run along party lines would split the independence vote. He continued:
What we need is a constitutional convention where we put our differences aside and put Scotland first. We need to find a way to come together again as we did in 2014 and decide on a strategy that is solely focused on achieving independence. If this is ignored, then we could take the case to the international community.