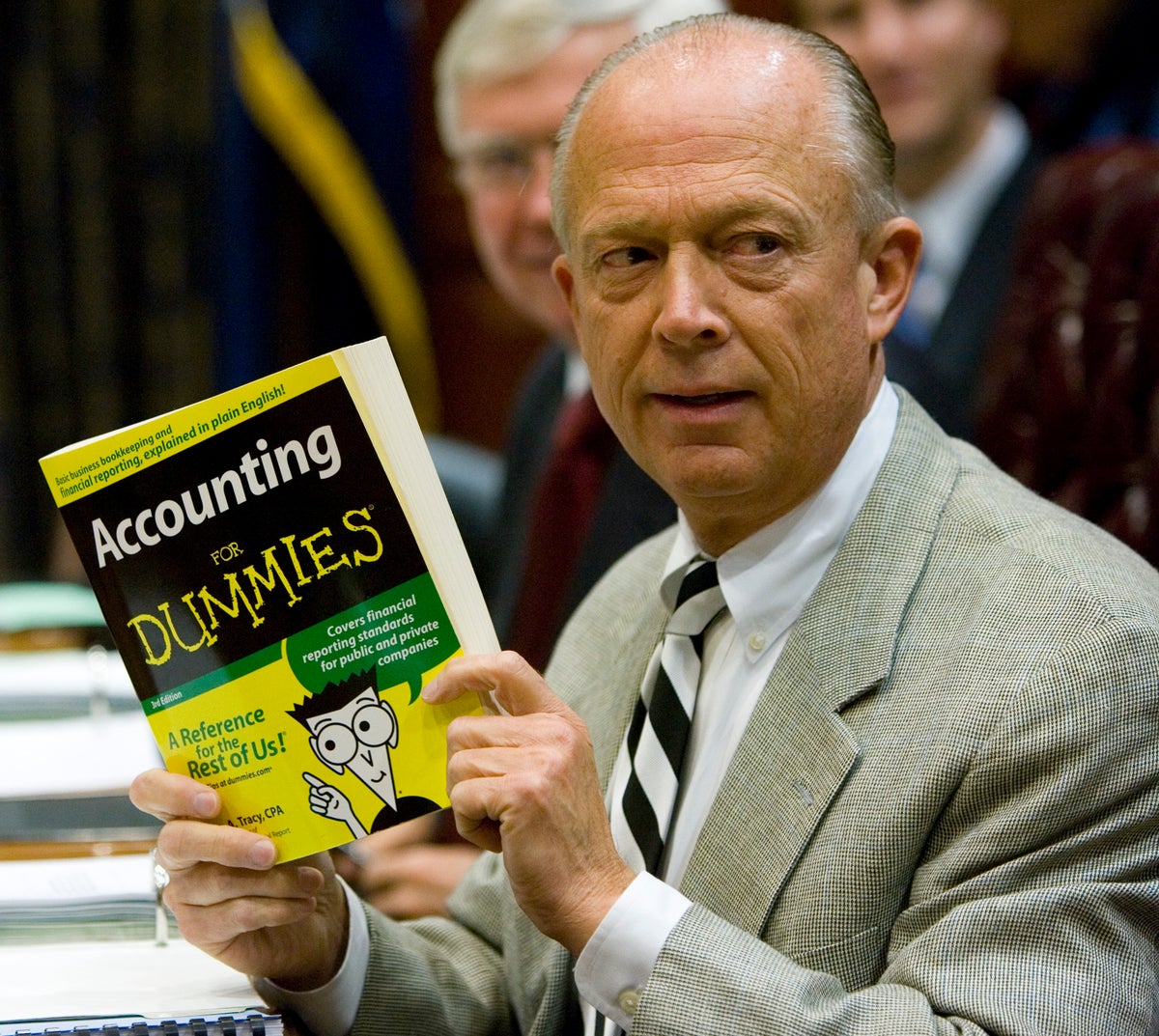 South Carolina's state comptroller should be fired over a $3.5 billion accounting error and the office he runs should be purged, lawmakers investigating the mistake said in a report Wednesday.
Republican Secretary Richard Eckstrom has drawn increased scrutiny since he first told lawmakers last month that he had inadvertently overstated the state's cash position by $3.5 billion by overstating the amount the state had sent to colleges and universities.
A $12 million coding error in 2007 was compounded by a change that began in 2011 from one accounting system to another, Eckstrom has said. The reporting mix-up then led to a double-counting of government cash transferred to colleges and universities. By 2017, the sum of overestimated funds had grown to $1.3 billion. That number nearly tripled in the following years as South Carolina sent more and more money to higher education.
In its Wednesday report, the Senate Finance Constitutional Subcommittee concluded that Eckstrom failed to do his job properly and should be removed from office. In South Carolina, the comptroller—the state's chief auditor—is elected.
The panel recommended that Eckstrom's office be disbanded and that its duties be transferred to one or more other agencies.
Eckstrom released a statement Wednesday insisting his team was working "tirelessly to identify the root cause of a complex problem."
"Once we identified the cause of the problem, we worked with stakeholders to correct it," Eckstrom said. He said he planned to advocate for the comptroller's office to become an appointed position going forward.
"I will not be distracted by anyone from the work ahead of us, the work the voters elected me to do in this term," he said.
Members of the subcommittee determined that Eckstrom's actions did not rise to the level of an illegal offense. But they urged the South Carolina General Assembly to remove the comptroller from his position "for willful dereliction of duty," as allowed by the state constitution. State Treasurer Curtis Loftis, an elected Republican, said his office could assume primary responsibility for the comptroller.
The subcommittee's report capped five tumultuous weeks for the 20-year veteran of a government agency that usually flies under the public radar.
The comptroller oversees the state's annual financial report. That includes deciding which cash expenses to include or exclude in the financial statement, a process also known as "mapping," according to Director of Administration Marcia Adams. The task became more complicated during a gradual transition to a new government information system between 2011 and 2017.
Adams said Eckström incorrectly mapped money the state sent to higher education. She said the mistake was "human error" but stopped short of calling it "negligence".
For 10 years, Eckstrom did not respond to warnings that there was a "material weakness" in the comptroller general's office, according to the state auditor George Kennedy. He said that the internal controls over the preparation of the annual report were insufficient to detect and correct errors in a timely manner. Around 2017, Kennedy said his office told Eckstrom's team that a full reconciliation would help. It didn't happen until this spring.
Eckstrom partly blamed the failure on communication problems with the treasurer's office because the two teams were working with different internal accounting systems. But Loftis, the state treasurer, said no problems had ever been brought to his attention.
Eckstrom appeared several times before the Senate Finance-Constitutional Subcommittee after he first publicly disclosed the news on February 9. His inconsistent testimony the following week worried the members leading the investigation.
As of March 7, Eckstrom said everyone involved knew the numbers didn't match up perfectly, Eckstrom said, but no one thought they made up "a material difference."
"I wasn't happy with the fact that we were doing reconciliations year after year that didn't add up exactly," he said, adding that he brought in staff to identify the problem.
The senators' recommendations came as House lawmakers similarly took aim at the embattled comptroller general.
On March 2, Republican Representative Gil Gatch and Democratic Representative Heather Bauer called for an impeachment inquiry into whether Eckstrom committed serious wrongdoing including "dereliction of duty" and "breach of the public trust".
This week, Bauer sponsored an amendment to reduce the recently increased $151,000 salary to $1 for the remainder of Eckstrom's time in office. The amendment was adopted by a vote of 104-7.
The budgeting process must go through several more steps to cement the salary change. House Speaker Murrell Smith called it a "tripartisan deal" because it had the support of Republicans, Democrats and the hard-line conservative Freedom Caucus.
Republican governor Henry McMaster has said that elections, not armed impeachments, are the proper form of accountability. Eckström ran unopposed in the autumn general election. His name will not appear on a ballot until 2026.
—-
Associated Press reporters Jeffrey Collins and Leah Willingham contributed to this report. James Pollard is a staff member for the Associated Press/Report for America Statehouse News Initiative. Report for America is a nonprofit national service program that places journalists in local newsrooms to report on classified issues.