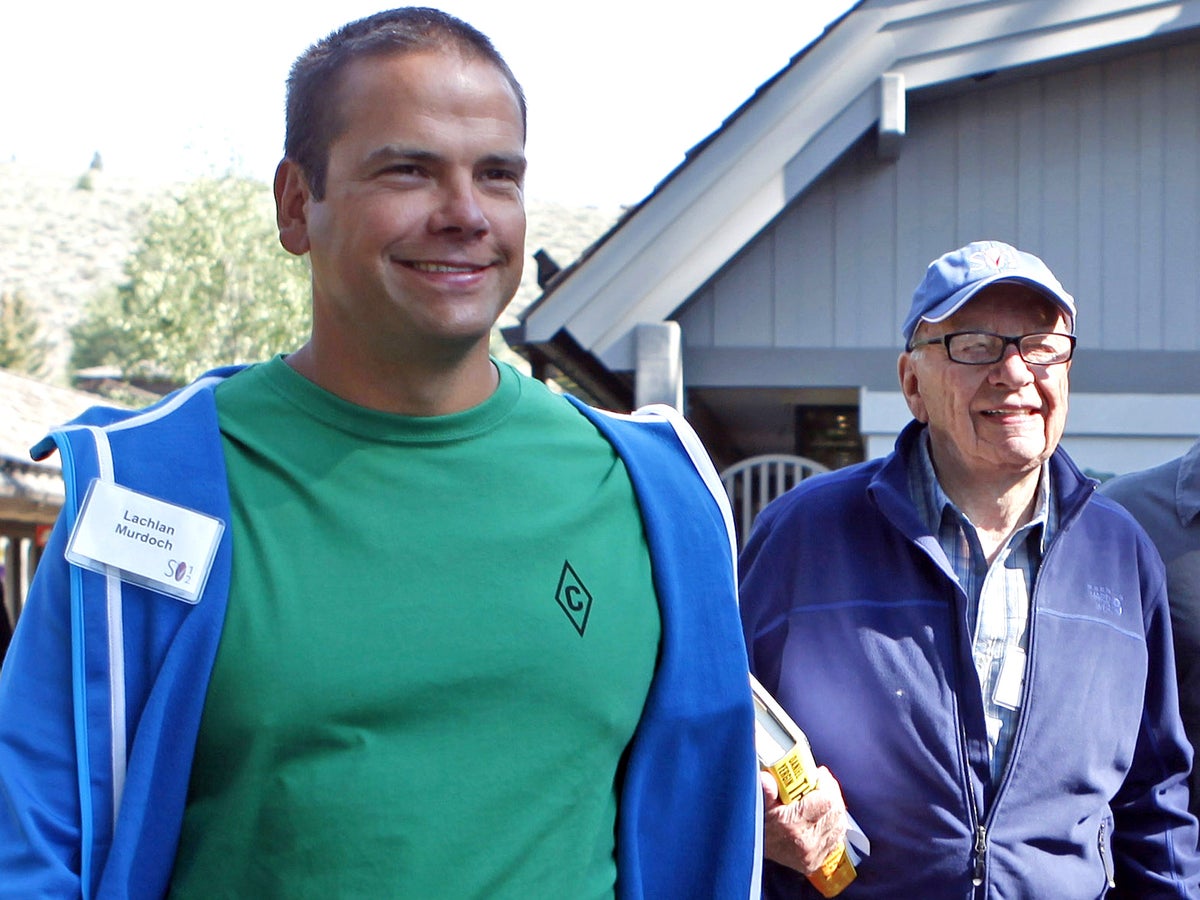 Fox Corporation CEO Lauchlan Murdoch dished out a dose of sarcasm to CNN following the network's Trump town hall — where the former president once again raised the lie that the 2020 election was stolen by Democrats.
During the town hall, hosted by CNN anchor Kaitlan Collins, Trump commented that the 2020 election "was rigged" and repeatedly repeated his lies about the polls.
After the incident, Murdoch — commenting at a MoffettNathanson conference on the defamation settlement Fox News reached with Dominion Voting Systems over allegations of voter fraud shared on the channel — turned his attention to Trump.
Murdoch said during the town hall that the former president had made "a lot of allegations about the 2020 election" on CNN, adding: "And I haven't seen a lawsuit yet."
However, CNN's moderator repeatedly checked Trump during the town hall, while Fox News was accused of peddling Trump's campaign lies.
Fox News agreed to pay Dominion Voting Systems $787.5 million after a number of hosts on Fox News programs repeated Trump's election lie. Dominion claimed that Fox News had damaged its reputation after promoting conspiracy theories that suggested its voting machines had switched votes cast for Donald Trump with votes for his opponent Joe Biden.
The bogus election lie was consistently repeated by Trump after he lost the election, and repeated by his friends and fans – many of whom had a seat in the Fox News family.
"We are hopeful that our decision to settle this dispute with Dominion amicably, instead of a split lawsuit, will allow the country to move on from these issues," Fox said in a statement after the settlement.
And Mr. Murdoch himself suggested viewers, and investors, shouldn't expect any change in direction from Fox News.
"We made the business decision to resolve this dispute and avoid the rigors of a bifurcated trial and multi-year appeals process, a decision that is clearly in the best interests of the company and its shareholders," he said.
[pub1]