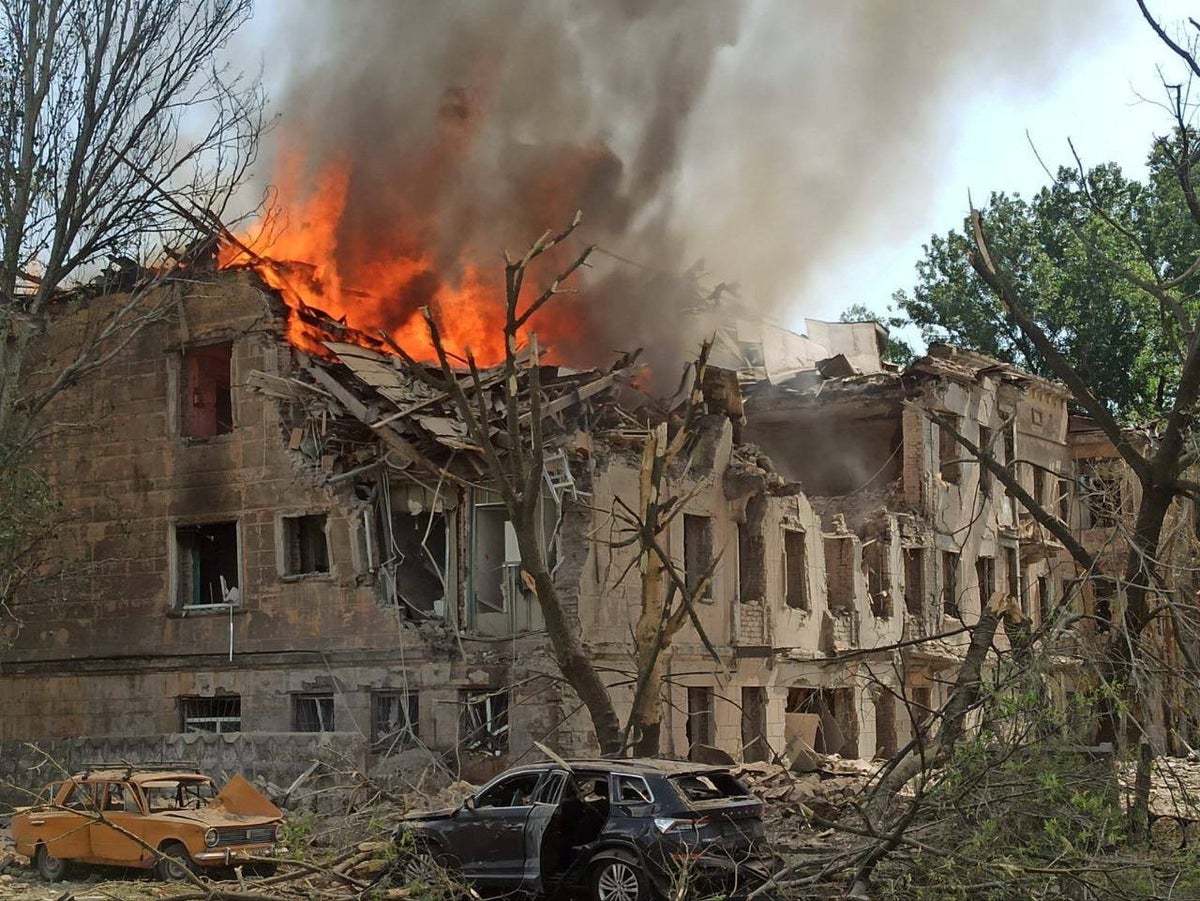 G7 summit: Zelensky and Fumio Kishida lay wreaths at the Peace Memorial Park in Hiroshima
At least one person was killed and 15 injured in one Russian missile attack at a clinic in the eastern Ukrainian city of Dnipro on Friday, Volodymyr Zelensky have said.
The Ukrainian president condemned the attack as a crime against humanity, as the Ukrainian Defense Ministry called it a serious war crime under the Geneva Conventions, which stipulate how soldiers and civilians should be treated in war.
Pictures show a devastated building with smoke billowing out as rescue workers look on. Much of the upper floor of what appeared to be a three-story building had been badly damaged, as had cars parked nearby.
"Another (Russian) missile attack, another crime against humanity," Zelensky wrote on Twitter.
"The buildings of a psychology clinic and a veterinary clinic in the city of Dnipro were destroyed. So far, one person has been killed and 15 injured."
Russia has denied repeated allegations that its soldiers have committed war crimes in Ukraine.