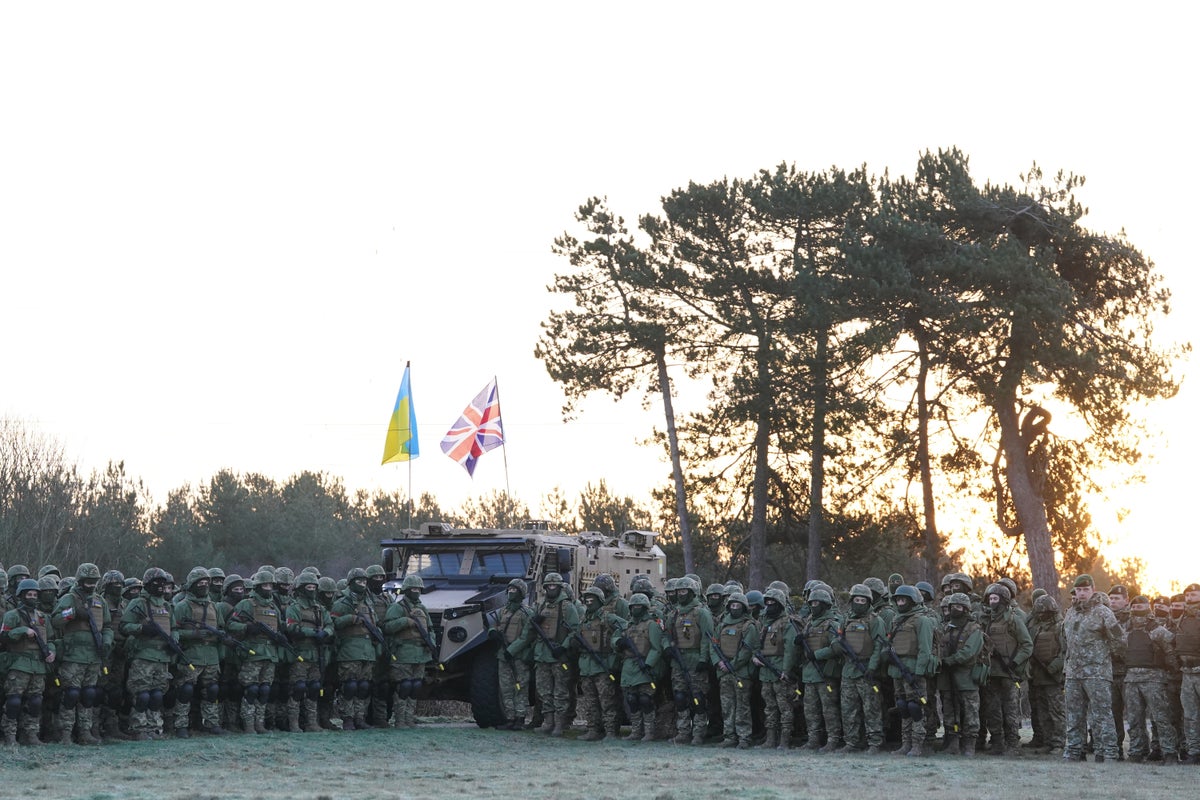 Putin says Russia faces 'complicated time'
UkraineThe president has promised it Vladimir Putin will be defeated in 2023, which he marked the somber one-year anniversary of the Russian invasion.
Volodymr Zelensky attended a service in Kiev this morning where he celebrated those who gave their lives to protect their country.
In a video titled "The Year of Invincibility," Volodymyr Zelensky recalled how he addressed Ukrainians a year ago in a hasty statement, as Kiev and the world reeled from Russias act of war.
"A year ago today, from the same place around seven in the morning, I addressed you with a short statement that lasted only 67 seconds," he said in a 15-minute speech, as solemn music played in the background.
"We are strong. We are ready for anything. We will defeat everyone. This is how it began on February 24, 2022. The longest day of our lives. The hardest day in our recent history. We woke up early and have not slept since then, he said.
The president tweeted that Ukrainians had proved "invincible" in what he called "a year of pain, sorrow, faith and unity."