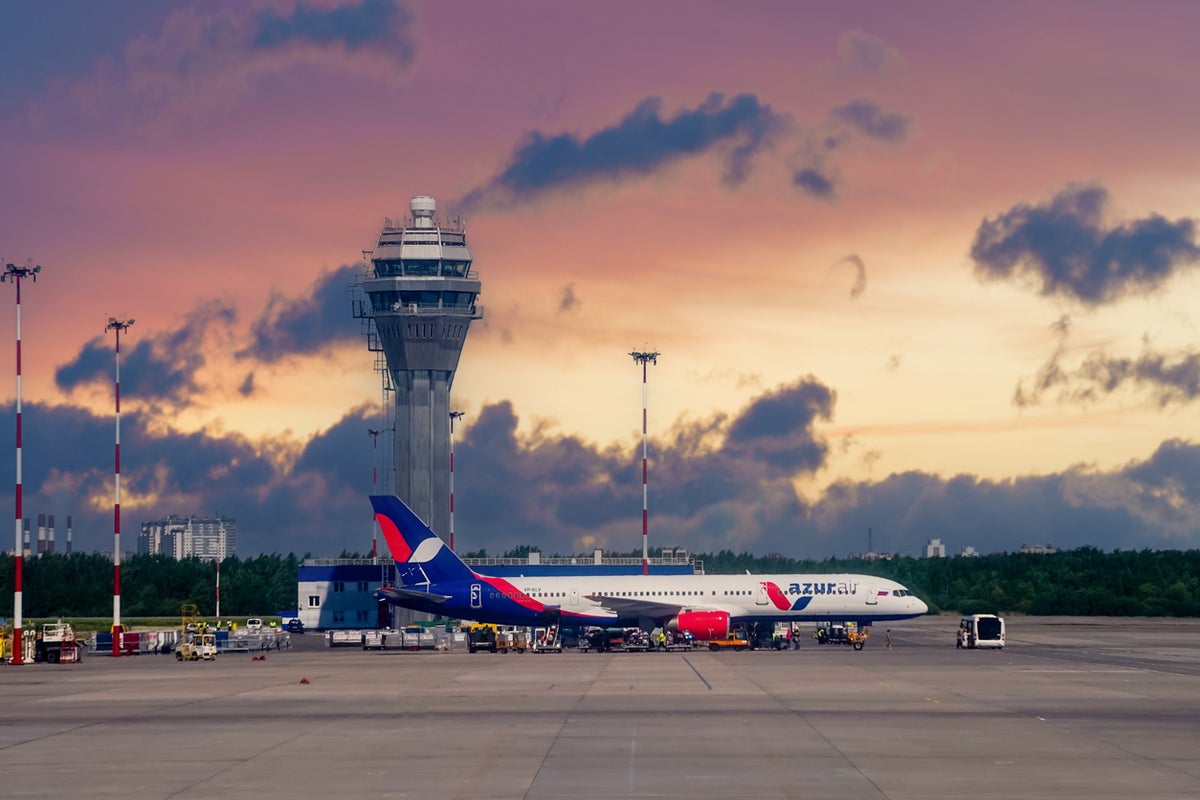 The airspace over a St Petersburg airport was temporarily closed on Tuesday morning after unconfirmed reports that an unidentified drone-like object had been seen flying over it.
The government in Russia's second city said on its official Telegram channel that it had suspended all flights at Pulkovo airport until 12 noon local time (9:00 GMT).
Data from the website Flight Radar showed that a number of domestic flights bound for St Petersburg turned back to their destinations.
The closure also appeared to affect flights bound for the Russian enclave of Kaliningrad, which requires planes to fly over St Petersburg.
State news agency TASS said airspace within a 200 km (124 miles) radius of Pulkovo had been closed until 1320 local time, citing an unnamed source.
Officials have not given a reason for the suspension.
An unconfirmed media report by Russian online news outlet Baza said an unidentified object had been spotted in the sky and fighter jets had been dispatched to investigate.
The RIA Novosti news agency had previously reported, citing a source in the city's emergency services, that an unidentified object had been discovered, prompting the initial closure.
They later said the jet found nothing.
By 12pm local time, flights had resumed towards St Petersburg, the FlightRadar24 website showed.
More to follow…