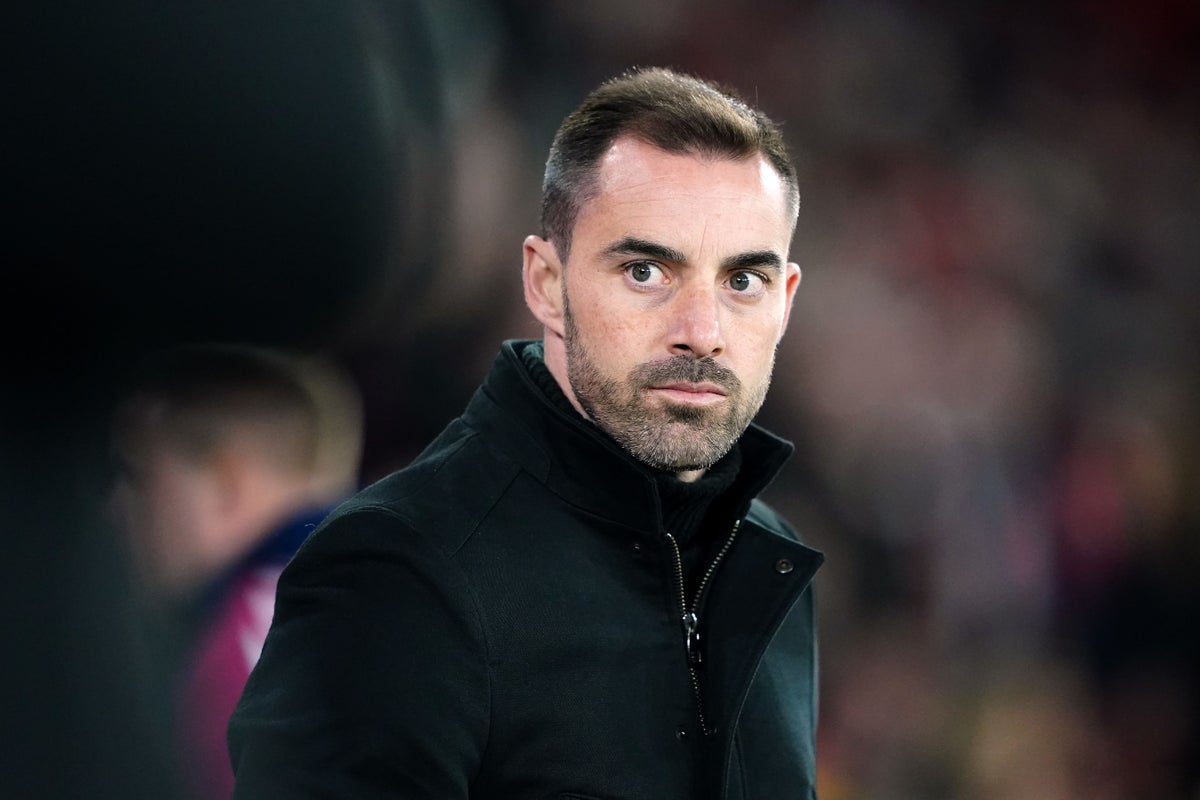 Ruben Selles insisted Southampton The winner of Carlos Alcaraz "hunts" those above them at the table after picking them up from the bottom Premier League For the first time since the World Cup break.
January's signing passed the Leicester goalkeeper in a pivotal 1-0 win for the Saints, ending a no-win run at home that led to Chelsea's visit to St Mary's in August.
Selles' side controversially bottomed out when they were kicked out of the FA Cup mid-week. Minor league Grimsby. However, they were on their own against a Leicester side that also struggled against Premier League relegation.
However, Selles believes that getting off the bottom isn't all that important to him as a coach.
"Personally, I don't see it as that important," the Southampton boss said after a game in which James Ward-Prowse had a penalty saved by Foxes goalkeeper Danny Ward shortly before Alcaraz broke the penalty.
"It's not important to me until the end of the season, but I know it's important for everyone, for the players, for the club, for the fans, to see us progress.
"It's a position, but we're hunting, and I hope there's another one next week, and that mentality, we're hunting."
The goal has come second in multiple starts since Alcaraz joined the club in January. He appeared to have hurt his leg at the later celebration, Selles wasn't sure how serious the injury was.
The coach confirmed: "He did it at his celebration (he got the injury).
Brendan Rodgers Leicester had to lament the missed opportunities as they were unable to take advantage of their possession, especially in the second half.
The Foxes fired 11 shots throughout the match, but none were accurate. Kelechi Iheanacho missed three, two headers and a shot over the bar, but Rodgers defended his player.
"It's been great for us lately, he was the one who looked like a threat and scored. "The Leicester manager kept fighting, he kept working but it didn't fall for him," he said.
Regarding the game itself, he added: "We were disappointed with the result in terms of performance. We created enough opportunities and started the game really well.
"We were disappointed with the penalty, but Ward made a good save and we played a little spell where we rallied the crowd a bit and gained some momentum.
"The players reacted well in the second half, our only disappointment was that we didn't train the goalkeeper enough."