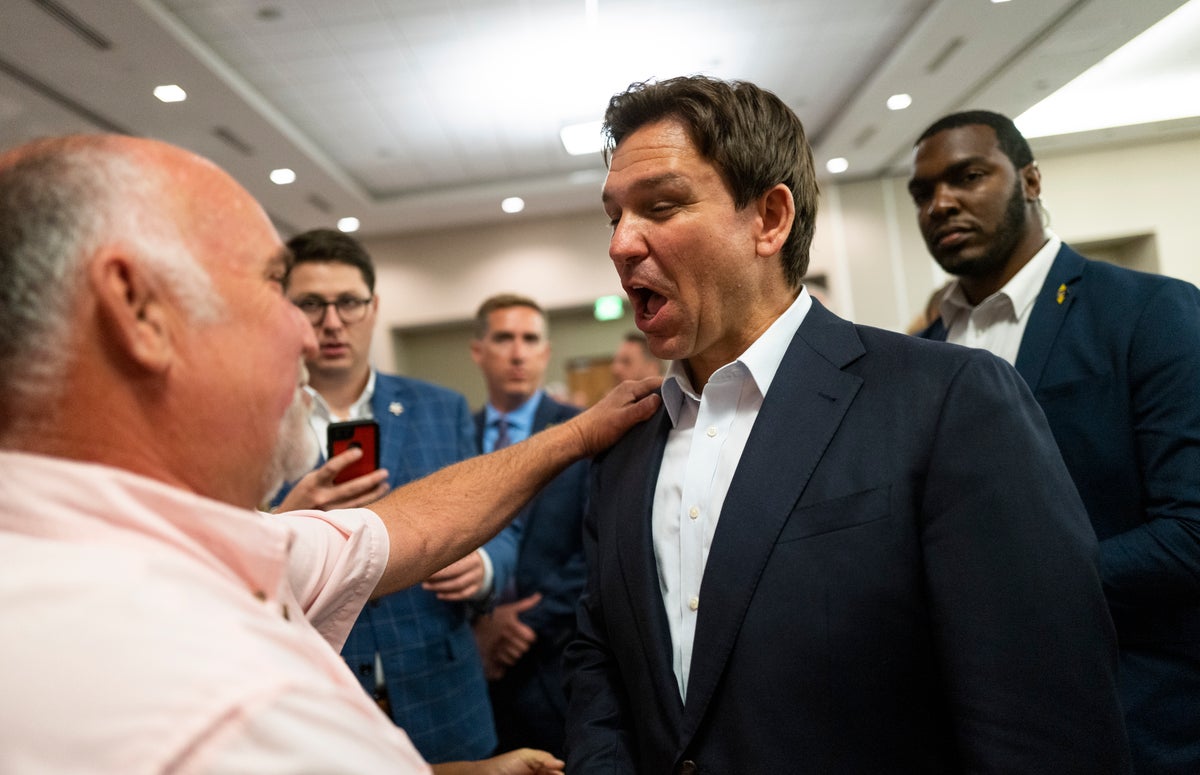 Florida Gov. Ron DeSantis predicted that if he were to win the presidency, conservatives could hold a 7-2 majority on the Supreme Court for 25 years, The Guardian reported.
The governor and presumptive candidate for the Republican nomination for president made the announcement while speaking at the National Religious Broadcasters Convention in Orlando.
Mr. DeSantis is widely expected to announce his candidacy for president sometime this week. Polls show he still trails former President Donald Trump but has the most support of any of the other candidates.
The two-term governor said that given their ages, the next president would have the opportunity to nominate two of the most senior conservative judges.
"I think if you look over the next two presidential terms, there's a good chance you might be called upon to seek replacements for Justice Clarence Thomas and Justice Samuel Alito and the problem with that is you can't do better than those two, he said.
He also hinted at the possibility of replacing Justice Sonia Sotomayor, 68, and also Justice Elena Kagan, 63, both of whom were nominated by former President Barack Obama.
"It is possible that in the eight years we have the opportunity to strengthen judges," he said. "Alito and Thomas and actually make improvements with the others, and if you could do that, you would have a 7-2 conservative majority on the Supreme Court that would last for a quarter of a century."
Conservatives secured a majority on the Supreme Court during Trump's presidency. After the then-Senate Majority Leader blocked Obama's nomination of Merrick Garland to the Supreme Court following the death of Justice Antonin Scalia, Trump nominated Justice Neil Gorsuch.
Democrats blocked the nomination, which led to Senate Republicans getting rid of the filibuster for Supreme Court nominees. Trump later nominated Justice Brett Kavanaugh to replace the departing Anthony Kennedy. After the death of Ruth Bader Ginsburg, the Senate confirmed Trump's nominee Amy Coney Barrett, giving conservatives a 6-3 majority.
The shift to the right facilitated the overturning of the court Roe v. Wade last year in Dobbs vs. Jackson decision, as Alito wrote.
Mr DeSantis also criticized Chief Justice John Roberts, who was nominated by George W Bush but has sided with liberals in several decisions, as insufficiently conservative.
"If you replace a Clarence Thomas with someone like a Roberts or someone like that," he said. "Then you're actually going to see the court move to the left, and you can't do that."
[pub1]