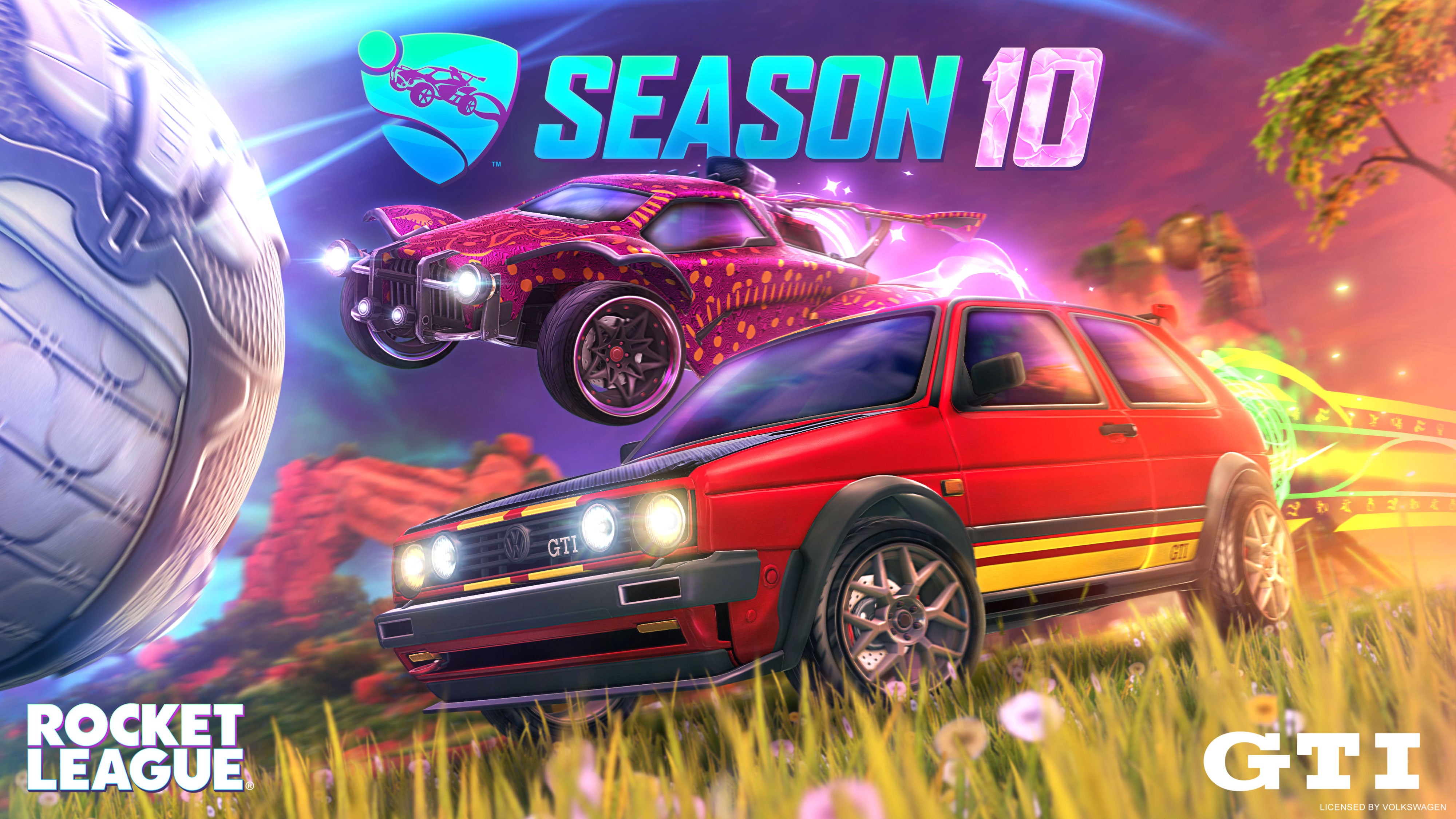 Rocket League season 10 will be released on March 8adding the Volkswagen Golf II GTI to the game along with a set of new game changes.
Perhaps the most useful of the new additions is the average wait time counter — which, to be honest, doesn't sound very interesting. However, this will give players a good idea of ​​how full certain game modes are, saving time that would otherwise be wasted. This time can be spent in the lab practicing air control, something scrubs like me should take advantage of.
This new car, the Volkswagen Golf II GTI, will be available as a season pass. Next to it are various cosmetics and other awards that fit into the theme of the season. Owners of the premium pass will be able to purchase an updated version of the car: the Volkswagen GTI RLE.
In addition, there is a new arena option with Deadeye Canyon, a new in-game event that has yet to be announced, and new seasonal rewards for players who want to reach the competition. Those who did well in season 9 will soon be waiting for a well-deserved prize.
Going back to this average wait timer, it will tell you approximately how long it will take to find a match for different game modes by analyzing the player population in that mode. Good means you might have to wait a bit, while amazing means you can expect to find a match in no time.
Rocket League Season 10 will begin at 8:00 AM PST / 11:00 AM ET / 4:00 PM GMT / 5:00 PM CET.
Are you excited about the season? Let us know below!