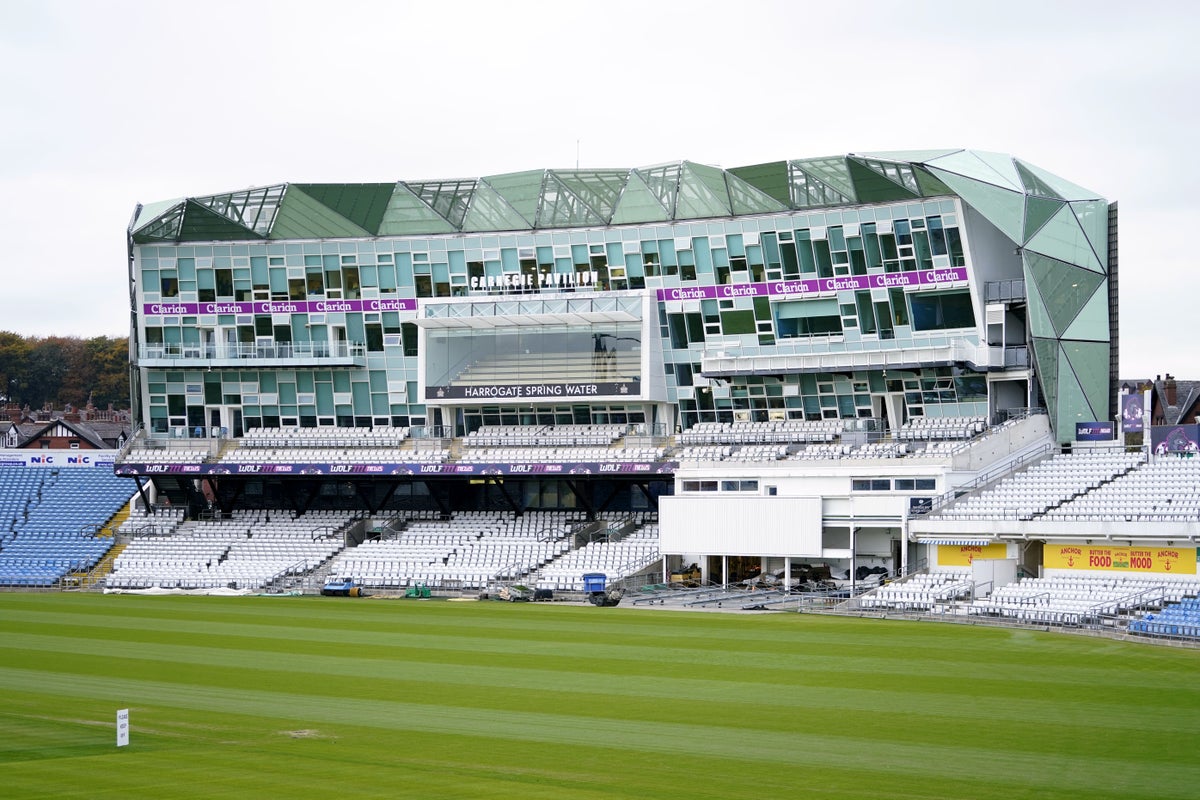 The England and Wales Cricket Board has been accused of "neglect of duty" in handling the Azeem Rafiq case. Yorkshire minister
Robin Smith ECB chief says Richard Thompson should have taken action to stop disciplinary proceedings and instead launch an independent investigation into Refik's allegations of racism.
The ECB charged seven people and Yorkshire last June with the public portion of the Cricket Disciplinary Commission hearing, which concluded on Tuesday.
Former England captain Michael Vaughan His lawyer, Christopher Stoner, was the only accused person to attend the hearing, with KC calling the ECB's investigation "unfortunately inadequate" in his closing presentation.
Gary Ballance, one of the seven, admitted one charge, while Yorkshire admitted four, including "not addressing the systematic use of racist and/or discriminatory language over an extended period of time".
Smith, who attended the hearing last Friday to provide support for one of the witnesses, Liz Neto, the former head of human resources for Yorkshire, told the PA news agency: "It is sadly insufficient to be kind to the ECB. To me, it was a neglect of duty."
ECB chief Thompson took office on September 1 last year—just three months after the governing body filed a criminal complaint—but Smith insisted he must intervene.
"He let this thing go until a trial," Smith said.
"He took every opportunity to say, 'Look, this is getting into a dead end, we should step back, we should appoint a respected professional firm or a retired judge to conduct a proper and thorough investigation'.
"We will then get the facts that will determine the way forward". Instead, he let those proceedings go to court.
He had six months to avoid it, and by doing so he exposed all the failures of the ECB."
The ECB's legal and integrity director, Meena Botros, said at the hearing under cross-examination that the investigation was "extensive".
The CDC panel's deliberations are expected to continue beyond this week, but panel chair Tim O'Gorman promised to return decisions on the case by the end of the month, if possible, just before Tuesday's public hearing closes.
Before then, Colin's tombs He could return as president of Yorkshire shortly after the club's annual general meeting on 24 March.
It's unclear whether Graves has enough support from the board to make this happen, but he remains willing to go back, telling the Yorkshire Post he's prepared to do so "on his own terms".
Asked if the ECB might see Graves' return as negative and withdraw, Smith said: "The ECB will not want to see it clearly that Yorkshire has failed. Colin Graves The solution is rooted in ensuring it doesn't fail, so I expect the ECB to support the appointment of Colin."
The club is reportedly owed around £16m to The Graves Family Trust, which now operates independently of Graves himself.
The ECB has been contacted for clarification.