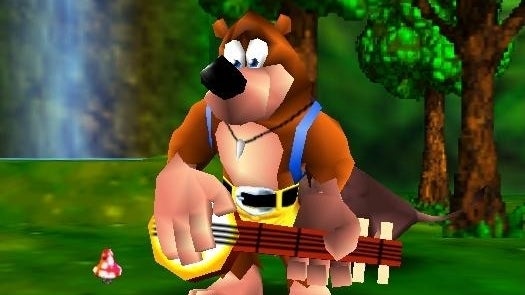 Rare co-founder Tim Stamper promised to lick the 25-year-old BAFTA chocolate trophy if Banjo and Kazuya beat Zelda and Link to become "Best Duo of All Time"… so fans took care of that.
"The Legend of Zelda vs Banjo Kazooie is the greatest battle ever, the might of Banjo and Kazooie against the legends of Link and Zelda. There can only be one… but which duo will rise above them all? BAFTA teased in a survey earlier this week.
While BAFTA polled its Twitter followers to determine the community's favorite couple, Stamper responded that "if Banjo-Kazooie wins, (composer) Grant Kirkhope and (Stemper) will lick that 25-year-old BAFTA chocolate bar" (thanks Time dilation).
6,525 votes later, Banjo and Kazooie took gold, though at this point it's entirely possible that the 53.8 percent of voters who chose Banjo-Kazooie did so just to see if Stamper would hold up his end of the bargain.
However, at the time of writing, Stamper has yet to acknowledge Banjo-Kazooie's landmark victory. Obviously we'll keep you updated if/when that changes.
ICYMI, Sony's Shuhei Yoshida was recently awarded this year's BAFTA Games Fellowship. Yoshida is a pioneer in the gaming industry and currently heads Sony Interactive Entertainment's Independent Developers Initiative.