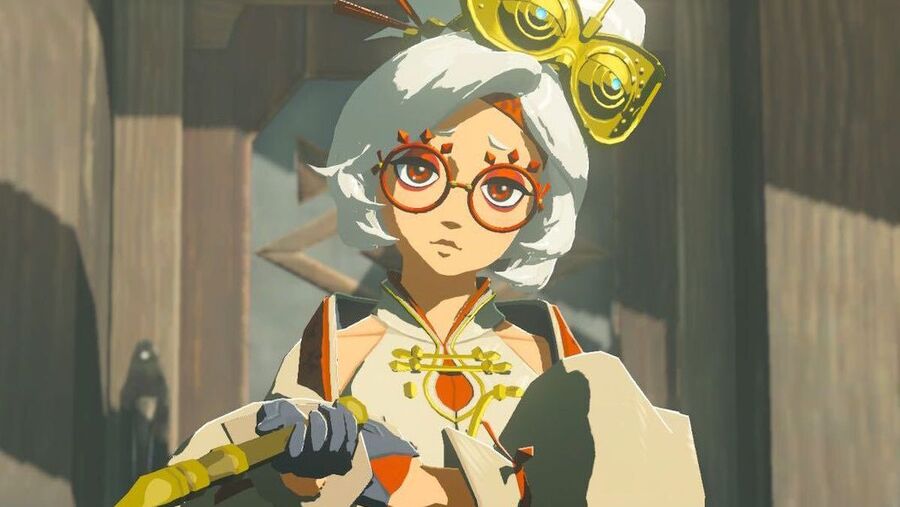 Just in case you thought we got past the worst of the Internet shenanigans at launch Ganondorf's new look for The Legend of Zelda: Tears of the Kingdomthen we hate to say it, but that was just the beginning.
It turns out that within a week of the game's release, many, many people have fallen in love with a character other than the lovely Gerudo, and that's none other than everyone's favorite tech lab director Pura.
If you haven't started your Tears of the Kingdom journey, this might come as a bit of a shock. Wait, wasn't that the 124-year-old Sheikha z A breath of wild naturede-aged to have the appearance of a child? Yes, that one. Only this Purah continued the updated design we saw earlier Hyrule Warriors: Age of Calamity and the internet seems, uhhhh, affected.
Purah at TOTK has a new pair of chic red glasses, a new hairdo and a complete wardrobe makeover and it's safe to say that people are really into this new look.
In just one week, there has been more Purah fan art on Twitter than we could have imagined, and the messages of admiration are coming thick and fast. Here is a small keep the selection of what we're dealing with as clean and safe as possible — just be aware that if you type "Purah" into the Twitter search bar, you'll see some spicier and very likely NSFW images!
In the interests of balance, we should probably also add the following, which we guess shows that not everyone is so excited about Pura…
First Ganondorf, now Pura. We're not going to lie, these weren't the characters we initially thought would be the sites of so many, um, delight, but here we are. Who will be next, I wonder?