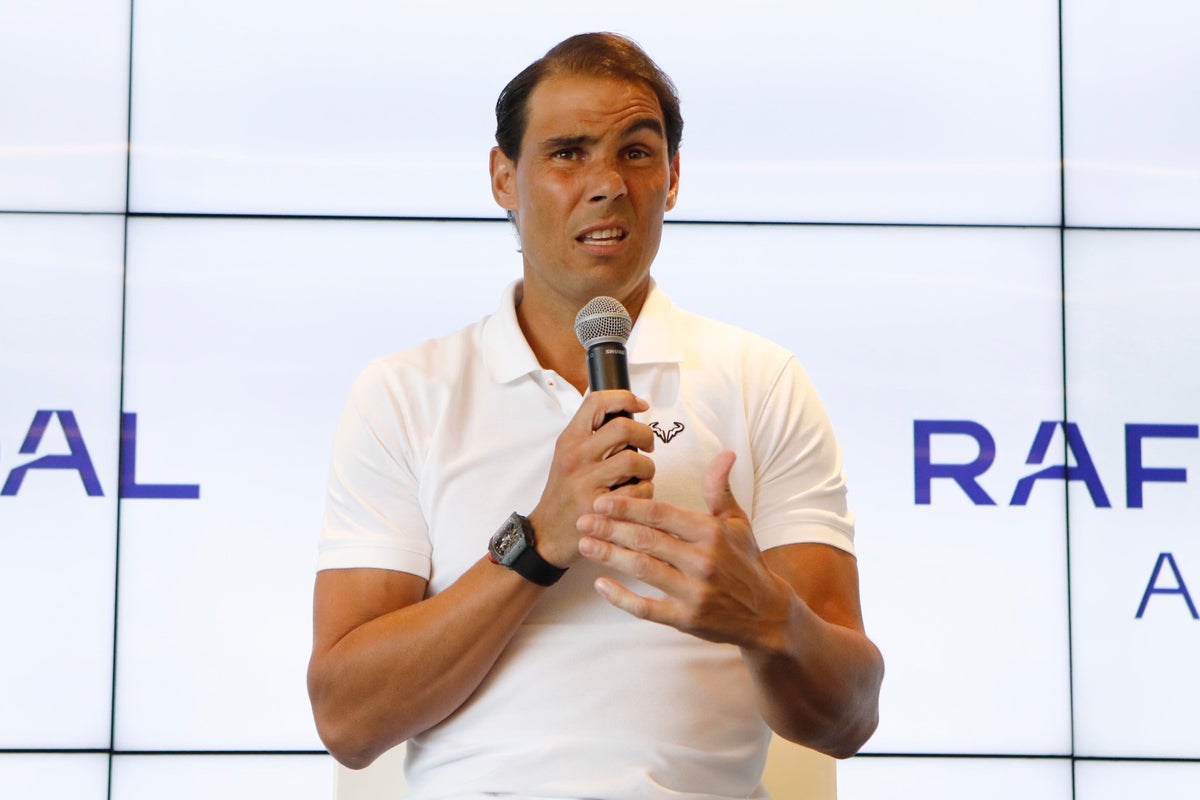 rafael nadal withdrawn from French Open Due to injury, he will not be able to defend his title at Roland Garros and will set a potential retirement date from tennis.
The 14-time French Open champion has not played since suffering a left hip flexor injury at the Australian Open in January and announced his decision to withdraw from the upcoming tournament at a press conference at the tennis academy in Manacor on Thursday.
It won't be the first time the Spaniard has won a grand slam since he won his first title at the French Open in 2005.
The 36-year-old has had to withdraw from events in Madrid, Monte Carlo and Rome in recent weeks as he struggles to prepare for the French Open.
But the tournament, which begins Sunday, May 28 in Paris, came too soon for the 22-time Grand Slam winner, who he admits will be his last year professionally if he returns from injury. .
"The injury did not develop as we expected," Nadal said at a press conference. "I won't be at Roland Garros and I don't plan on continuing to play in the coming months.
"It's been difficult for me to find consistency because of my situation. And this has spilled over into my private life, where I'm not happy with how it's affecting me day-to-day.
"I have to put a complete end to my tennis career for now. I'll let my body recover and start over when I'm ready.
"My goal is to play in the Davis Cup and prepare for 2024, the final year of my tennis career. I won't be playing at Roland Garros, I won't be playing for a few months, and if I come back, next year will be my last."
With the pain his hip injury is currently causing, the Spaniard felt he couldn't cope with the physical demands of the French Open.
2024 could turn into a farewell tour for one of the greatest players of all time, and he is eager to give himself the best chance to enjoy this journey.
"My goal and ambition is to try and stop and give myself the opportunity to enjoy next year, which will probably be my last year on the professional tour," he added.
"This is my opinion but I can't say it will be 100 percent like this, but my opinion and motivation is to enjoy and say goodbye to all the tournaments that are important to me.
"To enjoy being competitive and something that is not possible today. I believe that if I continue now, I will not be able to achieve this."
[pub1]